Geared Bicycles
Confused Between Geared Cycles & Single Speed Cycles? Here's What Is Right For You!
Are you satisfied?

62
Already Liked

When it comes to buying the right cycle for yourself, there is a myriad of options available in the market. While our cycle buying guide will definitely assist you in getting your hands on the right bike, it is essential to understand the difference between geared bicycles and single-speed cycles so that you can make an informed decision about which one is right for you. If you have fallen head over heels in love with the freedom and happiness that even a single ride can offer and are researching all about bikes, you must have come across the option of picking geared bicycles or non-geared bicycles. An extremely crucial choice to make, let's deep dive into the difference between the two and which one is best for you based on the riding experience you prefer.

Geared cycles:
A cycle with gears lets you choose the gear ratio depending on the terrain you are riding on. For instance, if you are riding on a slope, a lower gear ratio lets you ride uphill easily by increasing your pedaling rate while decreasing your effort. You can also shift gears on a plain road to increase your RPM (rotations per minute) without pedaling too hard. Geared bicycles in India are a great investment if you are truly passionate about cycling. Here is a guide to cycle gears that will help you to understand the gear system of the bicycles and will let you pursue something beyond your leisure riding. One of the bestselling geared bicycles at Ninety One Cycles is the Samurai 26T which is engineered as a superpower MTB (mountain bike) with a strong and durable carbon steel frame. With its highly responsive disc brakes, it is sure to keep you safe, and as the name suggests the bike is as dependable as a Samurai warrior. To understand more about gear cycles you can visit the detailed guide on cycle gears.

Single-speed cycles:
A single-speed or non-geared cycle is a bicycle without any gear and has a single gear ratio. The speed that you can reach on such bikes depends completely on how fast or slow you pedal. This particular reason limits the speed that you can achieve on a single-speed cycle. However, if you are looking at buying a non-geared cycle for leisure riding like only once a week, then get your hands on the Defeatr 'Defeat Fear' 29T. Crafted for performance and comfort, this bicycle with its low-rise frame and 29 wheelbase provide greater traction and efficiency for longer rides. You also get the comfort of shock-free suspension and the safety of disc brakes in this classy ride.
Regular single-speed cycles are freewheel cycles where the rear wheel is not fixed to the pedal. This allows you to cruise occasionally after you have reached a particular speed. This is very useful when riding downhill since you don't have to pedal as gravity helps you cruise.

Let's compare certain aspects of the two types:
Level of comfort:
Geared: The right frame size plays a vital role when it comes to comfort. However, when riding over a slop, going uphill, a geared cycle lets you shift gears making it much easier.
Single Speed Cycle: A bicycle without gears does not offer any gear variation, thereby making it tougher to ride uphill. This could put a lot of stress on your muscles and the uphill ride will sap your energy.
Cost:
As compared to a single-speed bicycle, a geared bike is much more complex and versatile which makes the cost higher. If you are looking for speed, greater comfort, and are competitive, a multi-gear bike is ideal for you. Owing to the simple design, it is easier to repair and maintain a single-speed cycle.
Maintenance:
Geared: A geared bicycle comes with far more components like derailleurs, shifters, and multiple cogs that all need to function together, seamlessly. If one of the pieces falls apart, the entire drivetrain may stop functioning. This is why geared cycles require timely maintenance.
Single-Speed Cycle: Single-speed cycles have fewer components, which eliminates the need for regular maintenance.
Cons:
Geared:
Geared cycles are higher on the expense scale.
The maintenance required is higher. The replacement of gears is higher.
Single Speed Cycle:
It is difficult to ride this cycle over hills & bridges.
Your speed will be limited to how fast you pedal.
Riding longer distances and difficult terrains might cause injuries to your legs/knees due to the constant stress on them.

Which one should you get?
A geared cycle like the Wayfarer 700C will let you take on thrilling experiences that you can enjoy on long trips. The 21-speed hybrid bike lets you go farther and faster. It is the perfect bike whether it is for city roads or for mountain trails and complements the wanderlust in you! You can now buy geared bicycles online by simply picking the one you love and placing the order.
If you are looking at buying a single-speed cycle but still want assistance on hills and slopes, go for the Meraki 27.5T. The best E-bike in the market, the Meraki is powered by Panasonic cells to give you a superior range of up to 35 km. The 4 travel modes make it easy to accelerate on all terrains. Passionately engineered, it offers the most memorable experience to its riders.
Whether you pick a geared cycle or a single-speed cycle, the idea is to unveil your love for riding and enjoy the experience. Now, that you have shooed away your doubts, it is time to get riding and making lifetime memorable experiences with your preferred bike.
geared
single-speed
cycles
Related Blogs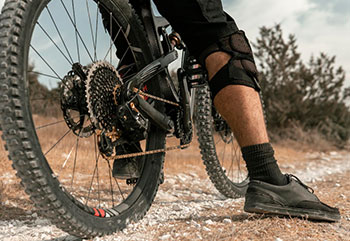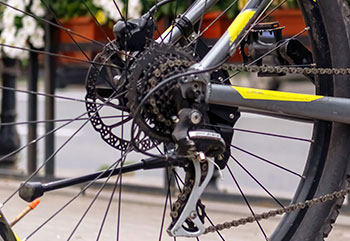 Geared Bicycles
A Detailed Guide On Cycle Gears
There are various components in a bicycle, and one of them is gear systems. Give this read your time as we simplify this complicated bike component.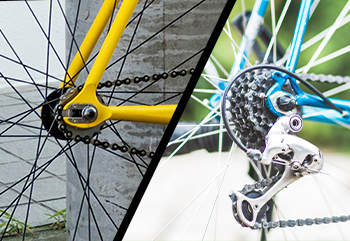 Add Review & Comment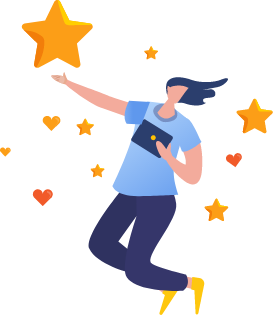 Thank you for Review