Cycling Guides
Confused Between Road, City & Hybrid Bikes? We Are Here To Help
Are you satisfied?

75
Already Liked

Gone are the days when picking a bicycle involved going to a renowned bike retailer in the area and picking up what the others in the building were riding. Today, riding a bike is a choice that many make, be it a sport or opting for a greener way of commuting. Moreover, consumers are more aware of what they are looking for, and to meet these demands, bike manufacturers are constantly making advances in the engineering of bicycles and bicycle frames, making them faster, lighter, and much easier than they were a decade ago. When you search for a bike, you will come across a myriad of options that cater to your specific needs. So, before you purchase and decide on bringing home the bicycle of your dreams, it's ideal for you to understand your requirements & usage.
Just so you aren't overwhelmed and confused about the various categories of bikes available in the market, we are here to demystify what differentiates road bikes, city bikes, and hybrid bikes. Let's dive deeper into understanding both these bicycle types further.
Road Bikes:
Road bikes are built for speed. They are designed to thrust you forward with every pedal stroke. They are very light and have a lot more gears to adapt to any sort of incline or decline. Everything about a road bike is designed to push to the farthest distance with the most efficiency. Even the handlebars, which curve downwards, are designed to keep you leaning forward. This reduces your drag in the wind and encourages your legs to put more force onto the pedals. The wheels are narrower and very tall. They usually have less tread to minimize contact with the surface of the road (which slows you down).
Are road bikes good for commuting?
Yes, if you have a lengthy commute and need something that can cover the distance without making you late for work, then a road bike is your best bet. These bikes are usually preferred by serious cyclists, professionals, and non-professionals. They can reach some serious speeds and are built to cover more ground for paved roads.
In short:
Aerodynamic: Due to the riders over the handlebar position.
Efficient: Due to lighter weight frames, thin tyres, and gears suited to maximum speeds
Great for longer distance rides: Aerodynamics and drop handlebars allow you more comfort and power while going the distance
Multiple riding and hand positions: Great for adapting to the terrain and preventing your hands from getting sore.
At Ninety One Cycles, innovation is a continuous journey on crafting the best riding experiences and the Revelator Lisse Pro is the result of one such innovation. A fantastic creation and imagination of our engineers and designers, this bike is made for perfect aerodynamics and is built to give you the perfect push. The minimal wind resistance enables you to achieve your personal best. Explore all the features of this exceptional bicycle and we bet, you won't stop raving about it.

City Bikes:
A city bike is built for comfort and longevity. You can use it for your daily commute or just for riding around in an urban environment. The wider saddles and straight handlebars are designed to ensure you are comfortable for a longer time. They are designed ergonomically designed primarily to get you where you're going in comfort and safety. These bikes aren't built to be taken on hiking trails or rugged, unpaved terrain. They are primarily for city riding within an urban environment with a gravel path thrown in, here and there. These bikes often use a suspension system instead of just a frame and fork because the suspension softens the bumps and vibrations when you ride.
In short:
Great for city riding: City bikes are designed for an urban environment, making it much easier to move around.
Daily journeys: They are made for those looking at riding daily to work and back.
Flat handlebars: All models come with flat handlebars, mudguards, chain guards, and lights
Reliable, stylish & functional: City bikes are designed to equip commuters with all they need to bypass traffic and public transport.
Looking for something for your daily travels? Ninety One Cycles Wanderer Pro 700C is a magnificent bicycle that not only enthrals you with its looks but also will make you love the amazing specifications. The straight handlebar and upright seating posture make it comfortable and the thinner wheels make it a stylish ride. The Wanderer is perfect to zip through the city & is extremely easy to use.
Hybrid Bikes:
Hybrid bikes combine the features of the road, mountain, and touring bikes. Perfect for those on the fence who wish to go for something comfortable and versatile, hybrid bikes are great for multiple surfaces. They draw on the strength of both mountain and touring bikes and merge this with the sleek, aero nature of a road bike. It's in the combining of these features that produce a bike that performs well on varied terrains. With multiple variants across the category, the design of hybrid bikes changes as per the inclusion of various features. Buying hybrid bikes in India is an excellent option due to the terrain change and the uneven road surfaces.
In short:
Versatile: Can be used on both smooth and moderately rough surfaces
Comfortable: Usually outfitted with a comfortable saddle and upright handlebar
Great visibility & control: Owing to the upright riding position
Able to carry extra weight: Usually equipped with mounts for taking more luggage on the bike
If you are still confused about which bicycle is best for you, answer the below questions, and you will have an idea about which bike is best for you:
What kind of reading will you be doing? Long-distance fitness rides and tours, short-ride commutes, rides on mixed surface roads and trails, or strictly road riding?
What style of bike do you currently ride, or which one have you enjoyed riding in the past?
The exceptional All Aluminum Trooper 700 C is a great performing hybrid bike that makes it a perfect ride to the office or even for longer rides on the weekend. The blend of a mountain bike and road bike specifications makes it a stylish hybrid. The safety of disc brakes, the performance of 21 hi-speed gears, and the comfort of lock-in and lock-out suspension are what make Trooper 700 C truly world-class.

Ninety One Cycles has an expansive range of the city, road, and hybrid bikes that you can explore before buying. You can browse through vast options of bicycles for men and women. Check out the different options, features, and offerings of each bike category that will enable you to buy a bicycle online.
Road-Bike
City-Bike
Hybrid-Bike
Add Review & Comment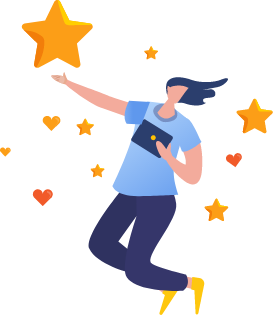 Thank you for Review