Cycling Guides
Everything You Should Know About Bicycle Pedals
Are you satisfied?

78
Already Liked

Back in the day, bicycles were simple and standard; there wasn't any variation and they were all created in a uniform manner. However, today, there is a cycle for every type of rider. There are many categories of cycles available: a mountain and all-terrain bicycle are perfect for the adventurist in you, a road bicycle is perfect if you want to ride long and fast, and a hybrid cycle is perfect if you'd like to experiment with different terrains. An e-cycle is the best option if you're looking for something futuristic. Not only have the categories increased, but even the components of a cycle have a lot of variety in them. There are a variety of suspensions and gears; we have many types of brakes such as V-brakes, hydraulic and mechanical brakes, there is a variety of tires, and so much more. One such component happens to be bicycle pedals. Bicycle pedals are one of the lesser talked about cycle components but are highly important.

The right type of pedal is important as it can make all the difference. We want a pedal that accelerates our ride into a smooth and effortless ride, while a pedal that feels uncomfortable will perhaps scratch your shin or make you irritable. There are various pedals available, and each of them suits a different type of ride. Let's take a look:
Types of Pedals:
Platform Pedals: These types of pedals are perfect for commuting, riding for leisure, and even beginner-level mountain biking. Platform pedals create a flat surface and give the foot ample space for resting. We can ride on this pedal with footwear or without footwear. These pedals are simple and don't come with a clipping system. This makes it perfect for beginners. However, this pedal can be disadvantageous for pro mountain bikers as our feet might even fly off the pedal.
Toe Clips/ Cage Pedals: These pedals are created for serious riders but are good for road bikes and those who commute on a daily basis. These pedals are perfect for beginner-level mountain bikers. In this pedal, a cage is attached to the platform pedal; the toe clips secure our foot to the pedal. The cage makes it perfect for vigorous road riding. The cage prevents the rider from slipping his foot off the pedal. While the cages over security to the feet, however, we cannot experience the full pedal stroke in this type of pedal.
Hybrid Pedal: These pedals are great for serious commuters, touring bicycles, and for those just entering the world of clipless pedals. The Shimano-PDM324 is a popular and well-loved version. The hybrid pedal works great for those who want long rides on paved roads and yet desire flexibility in clipping preference. These pedals can be used for beginner-level mountain biking as well. One of the major cons of these pedals can be the bulk and heaviness; this can discourage many riders.
Clipless Pedal Systems: Clipless pedal systems are created for pro riders and experts. These systems are perfect for experienced riders, mountain bikes, and those who compete in elite races. In this pedal system, the rider's foot is attached to the pedal with the help of special shoes. The clipless pedal systems, however, can be expensive as we also need special shoes for riding the cycle, and there is a slight learning curve as well, which requires patience.

Bike pedals differ in size as well; these sizes can differ due to the crank arms manipulating the threads. When it comes to bike pedals, bike pedal threads also patter. For most bike pedals, from platform pedals to clipless road pedals, a thread size of 9/16 20 TPI is used, and these threads are perfect for road, hybrid, mountain, and various other bicycles. Let's also discuss:
Different sizes of cycle pedals:
The 9/16 bicycle pedal: This measurement is the most popular measurement and the measure of 9/16 refers to the size of the pedal's screw thread. The screw that gets attached to the pedal, and its size, defines the different pedals. Most adult bicycles use a 9/16 bicycle pedal.
The bicycle pedal: This bicycle pedal is used in a very small portion of bicycles and is popular in cheaper cycles as well as bicycles for children.
Most bike pedals are actually quite easy to install and do not require a trip to the cycle repair shop. While there is a little learning curve and some patience required, here's what we'll need for doing an installation:
A towel or rag
Grease
An Allen key or pedal spinner

Steps to installation:
The first and foremost step requires us to clean our new pedals with a rag. Be thorough with the cleaning as we don't want any dust to be on them
Apply a little bit of grease to the threads of both the pedals. Don't be overly generous with the grease.
Insert the right pedal into the crank and turn it in the clockwise direction while the left pedal needs to be turned in an anticlockwise direction.
Tighten both the pedal fixture with the pedal spinner, and you're good to go.
Pedals are important in a bicycle, and we must not overlook their care and maintenance. To make your riding experience even more superior, make sure to purchase the right cycling shoes and care for them adequately. At Ninety One Cycles, all bicycles come with superior quality pedals that make the riding experience smooth; the crank to which these pedals are connected is strong and offers an excellent ride on all terrains. While purchasing a cycle, it's always a great idea to test the pedals and understand our comfort with them. There is always a learning curve involved, and we must have patience with that process.
Pedals
Allen key
pedal spinner
Add Review & Comment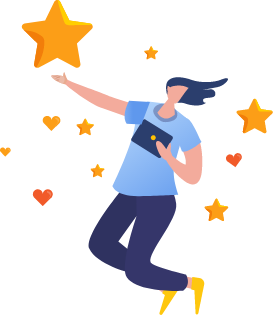 Thank you for Review