Cycling Tips
Tips to Ace Summer Cycling

Fruity popsicles, pink skies, the daily humdrum, luscious mangoes, pickling jars on the terrace, lemonades, and the long days, everything in this sentence is redolent of the summer season. This season indeed brings a sense of liveliness; the outdoors become chirpy, it feels like waking up from a long hibernation. Cycling during the summer is a pleasant activity too; India is known for its beautiful summers; it's a season belonging to poems written during those slow afternoons. Most of the trails in Ladakh, Himachal Pradesh, and Uttarakhand open up for cyclists, and some of the major cycling tournaments, such as Tour De France, take place during the summer months. Whether cycling across our locale or taking up a tricky trail, cycling during the summers is tricky. Here are a few tips to enhance your experience whilst enjoying the season:

Hydration Is Essential
Summers mean more sweating; minor activities have us dripping with sweat. The same goes for cycling as well. Cycling is a strenuous exercise, and biking during the summers, especially under the hot sun, for a longer while signals significant water loss from our bodies. A cyclist must be well-stocked with water bottles. It is also essential to keep taking a few sips whether you are thirsty; small sips every few minutes are the key to staying hydrated. Also, have drinks with added electrolytes to have a balanced sodium level.
An essential tip is to have a few frozen bottles in your stock, they will melt pretty quickly, and you'll have a chance to sip on some cool water that'll keep your base temperature in control.
Wear weather-appropriate apparel
Ninety One Cycles has some of the best bicycles for men, but to have the complete cycling experience during summer, you must invest inappropriate clothes. Sweating is an issue we cannot save ourselves from; however, we can invest in some clothing with wicking qualities. What are wicking fabrics? They are a relatively modern invention that keeps moisture like sweat away from the body; this fabric absorbs very little water and is essential during cycling.
An essential tip is to wear well-fitted shorts and a t-shirt to avoid the sweat from accumulating in certain areas, and avoidance of this can also lead to rashes. You can also invest in Chamois cream to prevent chaffing.
Lastly, sunglasses are a must-have when cycling during the summers, it avoids the UV rays damaging our eyes and prevents the dust and sand prevalent during the summer months.

Invest In Sunscreen
A pair of sunglasses can only help our eyes when it comes to UVA and UVB protection; the rest of the body needs effective care from the sun. Exposure to harsh sunlight can cause sunburns faster skin aging, and the threat of skin cancer is also real. However, you can slather your body and face with good quality sunscreen with a high SPF to protect you from potential sun damage. It is also advisable to reapply every few hours for better product efficacy. The market has a wide variety of chemical and mineral sunscreen, and you may choose one as per your usage and don't shy away from applying the product. It is indeed a crucial step.
Avoid Extreme Temperatures
In India, a temperature above forty degrees Celsius is expected everywhere, even in the cooler regions of the country, and the days touch their maximum temperatures in the afternoon. Of course, it is essential to understand that cycling at these hours should be strictly avoided; heatstroke and dehydration will only be a few of your problems. Try cycling in the early morning or during the evenings when the temperatures are still pleasant.
Early morning rides have their charm, and it is nice to watch the world wake up as you cycle. An essential tip is to avoid cycling between 11 AM to 4 PM.

Acclimate To the Heat
Summer roads and the weather present a different challenge altogether; it is essential to understand our body's limitations and introduce cycling slowly. Taking a ride in the early hours of the day prepares us for the soaring heat in the middle of the day. A few miles every day and slowly building up our endurance can help our bodies become well-adjusted.
It is also essential to understand the roads; often during the summers, the tar on the road melts, decreasing the friction between the road and the tire of the cycle. Keeping your eyes on the road for such melted spots can help us avoid letting the tar stick to our tires, attracting grime and dust to stick to it.
An essential tip is to purchase a cycle that gives a good grip on the road. Ninety One Cycles offers some of the best bicycles online. Not only this, but they also provide some of the best bicycle prices in India.
Plan and Prepare your Route
Going over your route a couple of times and understanding your obstacles and limitations is the hallmark of an excellent cyclist. During the summer months, almost all cycling trails are scorching hot, even near hill stations; creating a list of all the essentials you must carry is crucial. Also, note areas where you can stop to get some rest and refill your water bottles.
An essential tip is to cycle in areas with ample shades, and it will be easier to relax and recuperate. Keep yourself stocked with water, electrolytes, and snacks to replenish your body with nutrients and minerals.

Lastly, a fully charged phone must be kept in a bag covered with a cloth to avoid overheating.
Cycling during the summer months is a pleasant task. On a good day, we get to see nature in full bloom, maybe witness a mango cart by the side of the road, and the good old summer drinks like aam panna help our bodies with the extreme temperatures. Whether we're taking up a biking trail in the hills or simply exploring our locale, or chasing after our favourite Kulfi-Wala, cycling is symbolic of love and warmth and memories, and the above tips only help us enhance that experience.
Related Blogs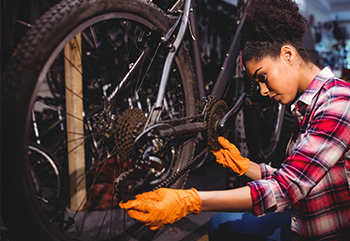 Mountain Bikes
Eight Tips To Ace Mountain Biking
A mountain biking trip, while exciting can often be dangerous too. Read through these eight important and practical tips to ace the adventure.
Add Review & Comment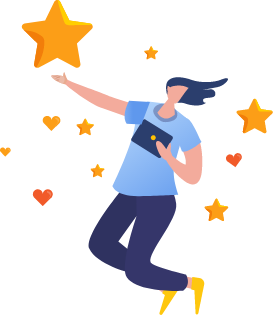 Thank you for Review