New Cycle Launches
Watch Out For These Newbies That Will Take Your Breath Away
Are you satisfied?

95
Already Liked

Ninety One Cycles has always taken pride in designing bicycles that excel in features, efficiency, technicalities, and looks. Our proficient engineering and our innovative construction of cycles make our products stand apart from their contemporaries. We believe that change is the only constant and the only way to grow further. Our customer-first approach allows us to incorporate designs that are comfortable and convenient for riders.
Whether you are a beginner or a professional, Ninety One Cycles has a ride made for everyone. Take your cycle to the mountains to enjoy riding at a height or enjoy your city rides as you commute daily on your two-wheeler, not having to worry about the mind-numbing traffic, get your hands on these modern MTBs, ATBs, or electric cycles. Before further delay, here's introducing you to the newbies of this month:
Windrider 24T:
Made for adventure enthusiasts, the Windrider 24T is an MTB cycle that just cannot be ignored. Its lethal looks and sturdy frame make it a great investment. The single-speed offering ensures there is no hassle of shifting gears, making this ride perfect for those who are still on a journey to figure out mountain rides. The hi-tensile steel frame, 24 tires, and fast & dynamic brakes make this MTB bicycle an investment you won't regret. Make the Windrider your partner in crime as you enjoy the exhilarating experience of having the mountain winds brushing your hair and the adrenaline rush that the steep slopes offer.

@#63d55b73fd00e5402ecfd2df@#
Windrider 27.5T & 29T:
If you are looking to go a notch higher and want to opt for an MTB that offers a more thrilling ride, then the Windrider 27.5T & 29T are your best bets. With a more advanced offering, these MTBs come with a 17 and an 18.5 hi-tensile TIG welded steel frame, and a suspension fork that is designed to lend a jerk-free experience on bumpy roads and mild off-roading. Moreover, the front and rear disc brakes allow the cycle to have extra braking power for quick and skid-free braking. It is also India's first convertible bicycle that can be upgraded to a multi-speed cycle. These cycles are sure to give you a riding experience of a lifetime.

@#63b7ee081eaa2046af6556ad@#
Meraki S7 Alloy 27.5T:
An electric bicycle that is designed to blow your mind off. The Meraki Ultra 27.5T boasts a hi-tensile carbon alloy frame and is engineered with the same passion and love as its predecessors. The multi-colour LCD display shows you the speed, the current riding mode, and the charge level. The Panasonic batteries used in this cycle are the same ones that are used in most premium electronic vehicles. The cells should last you a minimum of 4-5 years with 2 years warranty. If you are concerned about its safety, then the E-lock got you covered. When stationary, it switches off all electronic systems & ensures no one can tamper with your cycle. Explore the website to know more about this avant-garde E-bike.

@#63b56f73d0a4bd521ff86160@#
Avira 26T:
A name that means bright & strong, Avira is an ATB cycle built for the city roads and mild off-roading. The Avira 26T features a hi-tensile steel frame, strong suspension, and secure V-brakes and is a single-speed cycle that offers the best experience on any terrain. The city bike handlebar is designed for cycling in an upright riding position which means you are super comfortable while riding. A great buy for beginners as well as professionals, this cycle ticks all the boxes of comfort, ease, and looks.

@#63a9a4f86fef125643deb988@#
Black Tiger 27.5T & 29T:
A celebration for mountain bikers, yet another beast added to the list of MTB offerings by Ninety One Cycles is the Black Tiger 29T & 27.5T. Enjoy your mountain rides like never before, as this vibrant and powerful cycle is going to take your experience up by a couple of notches. With front and rear mechanical disc brakes, nylon grip wide tires, and a sturdy steel frame, this cycle is value for money. Get your hands on its magnificence as you order it online on the website and explore its various features.

@#63c67c218a54de460b7b2892@#
Ninety One Cycles is determined to be one of the best homegrown cycle manufacturers by offering novel and ingeniously engineered bicycles. These cycles are sure to make your rides memorable and offer you the best experience that will motivate you to embrace the activity more often.
1) Windrider 24T
2) Windrider 27.5T & 29T
3) Meraki S7 Alloy 27.5T
Add Review & Comment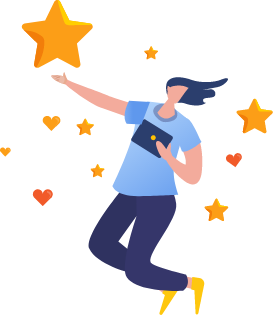 Thank you for Review