Hybrid Bikes
Explained: What Exactly is a Hybrid Bicycle
Are you satisfied?

76
Already Liked

If you have to pick one bike for yourself, or if you are a first-time bicycle buyer, in all probability, you are likely to recommend a hybrid bicycle.
Hybrid bikes are popular for fitness cyclists. They are also popular with commuters and as well as weekend adventure riders.
By its very name, Hybrid, it indicates this bicycle borrows or combines at least two other bicycle styles. The Hybrid bicycle takes a bit from the road bicycle and the MTB.
Hybrids are known for their stability, comfort, and ease of use. They are like the all-rounders in a cricket game.
Let's explore what's unique about a hybrid cycle from their preferred terrain and each of their unique aspects.

1) The Terrain
While the MTB, of course, is perfect for off-road and trail cycling, and even some unique style MTBs can easily manage mountain slopes and jumps and drops easily. On the other hand, the Road Bicycle is all about paved road surfaces to function to their maximum. The Hybrid, which borrows from both, is meant for off-road cycling and road riding.

2) The Handlebar
The flat handlebar of the Hybrid bicycle is comfortable and is one aspect that is taken from the Mountain bike. This style is all about versatility and simplicity. You can easily attach lights, brake levers, phone holders, and other auxiliary biking equipment. It's also easier to fit different types of bar ends to provide extra hand positions and functions. A benefit of flat handlebars is since they are typically narrower, they fit through tight spaces like doors and narrow corridors easily.
3) The Frame
Frame Material Like any other bicycle, you have a choice of different materials, from lightweight aluminium to heavier yet durable steel. Generally, the hybrid bicycle is not as heavy as an MTB or as light as a road bicycle. The frame of a Hybrid is thinner than an MTB frame and sports a wider seat. And the frame geometry is meant for a comfortable upright riding position.

4) The Tyres
The tyres often used on a hybrid bicycle are not as narrow as the ones used on Road bikes and not as wide as those on an MTB. They fall mid-way. They are larger than the tyres used on a road bike, offering more comfort. The tread and thickness allow you to feel comfort and traction whether riding on a paved road or an unpaved trail.
5) The Sitting Position
It is an upright sitting position with the weight of the rider's body resting on the seat. This makes riding on a hybrid one of the most comfortable from other styles of bikes. There is no stress on the extremities, which is not possible with a Road bicycle or an MTB
6) Gears and Brakes
Both the gears and brakes on most hybrid bicycles are borrowed from the MTB. So the Hybrid sports better power and range of gears which are great for climbing small hills and have highly responsive brakes.

The Hybrid has the efficiency of a road bicycle and the stable handling of an MTB. It is a great choice for casual cyclists, commuters, and fitness enthusiasts. First-time adult riders more than often will pick a Hybrid bicycle over other types of bicycles. It is, after all, the all-rounder amongst its compatriots.
If you are looking to buy a hybrid cycle, be sure to check the ones available on Ninety One. They are making waves not just in their superior specification but even with their eye-catching designs.
What are your thoughts on the Hybrid bicycle? Do share by adding a comment in the box below.
Add Review & Comment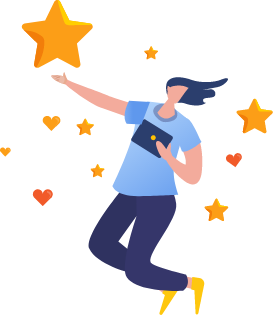 Thank you for Review