Cycling Guides
Choosing Your Bicycle


The humble bicycle even as it looks similar to its initial design, has evolved. Buying one now can be confusing. Read on to demystify the modern bicycle so that you can choose one that is most appropriate for you.
Whether you've decided to get back to cycling, or are a new rider, or just looking to upgrade your bicycle, choosing one can be a confusing experience. The world of cycles has evolved and the choices are multiple. At a glance they all appear similar and yet the types and styles are uniquely and distinctly different. Choosing a bicycle that does not match your needs and requirements can be as bad as wearing a wrong-sized shoe - uncomfortable to use, and a cause for physical discomfort. Similarly, a misfit bicycle can cause you to endure knee, back, elbow issues and will not give you a great riding experience.
Read on to find out and demystify how you should go about choosing your bicycle

Start by responding to the question - Why are you buying a bicycle? Is your reason commute, training, or fitness. Do you want to ride to your workplace daily which is a reasonable short distance away? Or, are you looking for just long weekend riding? Or is that off-road cycling is your thing and a sport you enjoy often.
Thinking through and responding to these questions will help you narrow down the type of bicycle best suited to your requirement.
While there are multiple choices, the most popular types are Mountain Bikes, Hybrid Bikes, All Terrain Bikes, Fat Tires Bikes, and E-Bikes. Check out the amazing collection of NINETY ONE Bicycles available online and at 800+ retail stores across the country. Each type of these bicycle is for very specific riding terrains.

Mountain bikes also popular called MTB are designed for off-road cycling. They have features to ensure performance and durability in rough terrain. Then you have the Hybrid bicycle which is great for riding on a paved road. Their slim tires make for a speedier ride. If you're looking to enjoy your ride at your own pace and explore the previously non-cyclable routes, then choose from the niche cycling options of Fat Tires Bike.
Just as it's named, the fat tires that these bikes use, improve grip and can easily and comfortably be ridden on wet, muddy, sandy, and slippery terrain.
An E-Bike looks like any other bicycle but has a battery-powered assist. These bikes are great for long-distance commuters who can use a boost while cycling without losing their steam. It's also a great way to commute faster and replace car drives wherever possible.

Once you have identified the type of bicycle that fits your requirement, explore the different options in cycle frames that are available, and why would you choose one over the other.
Bicycle frames are mostly made from steel, more specifically hi-tensile carbon steel a very durable option, or Aluminium Alloy which is lightweight comparatively and rust-proof. Each of these types has its pros and cons. If you need to regularly haul your bicycle up flights of stairs or onto a high-placed bicycle rack, it would be wise to choose lightweight aluminum over a steel frame. And if longer lasting and durability is your key differentiator, then look at a bicycle with a steel frame
It's not one size fits all in bicycles. The broad categories are kid's sizes and then bicycles for adults. With the adult range, you have multiple size options. Manufacturers identify sizes based on the bicycle's wheel diameter. Some manufacturers may also for an additional measure, publish the frame size. Some websites also indicate the intended riders' height range that would fit that bicycle. If that information is not available you can easily check online for charts that give you that information. While these values are indicative, the best way to determine the perfect fit is by straddling the bicycle with both your feet flat on the ground. The perfect size should be the one that gives you a clearance of approximately 1-2 inches between the groin area of the rider and the top tube of the bicycle.

Gears for bicycles are becoming commonplace. A cycle without gears is known as a single-speed cycle. The speed that you travel is as you pedal, fast or slow. If you are someone who prefers a simple and relaxed riding experience without having to worry about changing gears, a single-speed cycle will be right for you. These bicycles are great for flat roads without climbs and rough terrains. Additionally, these bicycles are easy to maintain and fix if required and they are more economical than the geared cycles.
The number of gears that a cycle can have are 1, 3, 18, 21, 24, or 27. Gears make cycling uphill easier and you can move faster when traveling on a flat road. Geared bikes no wonder then, are the preferred choice for long-distance and off-road cyclists.
All bikes are essentially unisex. Women can ride bikes marked for men and vice-versa. So if you're wondering why there are adult bicycles marked with three distinct categories - male, female and unisex - read on.
Women, in general, are naturally shorter than men have proportionally shorter torsos, smaller hands, slimmer shoulders but longer legs.

Bikes made especially for women are built keeping these physical differences in mind. Additionally, a woman's bicycle has a low-top tube to accommodate the rider wearing a skirt, sari, and shalwar-kameez. The physical differences are generalizations. It all comes down to what fits the rider the best.
So how would you know what's the best fit for you? Test drive your intended bicycle like you would do when buying a car. Keep in mind these tips for your perfect buy.
1) When sitting on the bicycle seat, make sure at least one of your foot's toes can reach the ground without you losing control of the cycle.
2) When in motion, while gripping the handlebars your arms should not be overstretched and uncomfortable but slightly bent. Additionally, your elbow should be away from the body as being too close restricts handling the bicycle while turning.
3) Ensure your knees should not touch any part of the cycle while riding.
You won't require a test ride if you are buying the same model of a cycle that you have been riding for some time and find that it is a fit and your ride is comfortable. If not, take your intended purchase for a spin. Get a first-hand feel of the comfort level and ease in maneuvering it.
You can visit one of NINETY ONE's 800+ plus stores across India and take a test drive on the bicycle that best fits your size, needs, and requirement.
If you have a tip that you consider very critically important when choosing a bicycle, please share this information by writing to us at [email protected]. We look forward to hearing from you.
Add Review & Comment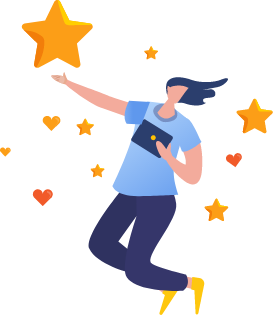 Thank you for Review