Cycling Guides
Choosing Your Bicycle
Are you satisfied?

75
Already Liked

Riding bicycles in India has grown to be a trend among youngsters and enthusiastic adults alike. From night rides across the city to drives and campaigns with a cause, bicycles have become an inevitable addition to various kinds of activities. Looking at shared pictures of riders online or receiving invites for weekend bicycle rides to a waterfall a few hours away from your home must have made you feel allured towards purchasing a bicycle for yourself. Who wants to miss out on such experiences, right?
Not just that, even corporate firms are offering e-bikes for ease of commute to their employees, and even women have started organizing weekend cycling activities with their girls' gangs. Regardless of whether you are looking for a new bicycle or upgrading your existing one, you cannot just purchase the first bike you see. You must consider your riding requirements, budget, features, etc. before making the purchase. This article consists of everything from A to Z you must know about bicycles to help you find the answer to your million-dollar question, "How to choose right bicycle?"
Identify the Objective Behind Purchasing a Cycle
Before you consider actively looking for bicycles on the market, identify the purpose behind making the purchase. Why do you want a bicycle for yourself? Are you going to ride your new cycle to work? Or you are looking for a perfect companion for adventure activities amidst mountains? Is your purpose centered around fitness only? Do you want a bicycle just for some leisure time activity riding across the city and exploring new places? By answering questions like these, you will be able to narrow down your search for the type of bicycle that best suits your requirements.

Determine Your Bicycle Budget
While this should have been at the top of your bicycle-buying checklist, it is only smart to determine your budget after understanding what you want the bike for. The bicycle price may vary depending on the type, size, and features. A mountain bike will not cost you the same as an e-bike or road bike, which makes understanding your requirements before looking for a cycle price very important.
Define Your Terrain: Where Would You Like to Ride Your Bike?
If you are bombarding your mind with the question "How do I choose my bicycle?" and extensively scrolling through the internet to discover the best suitable bike for you, defining your terrain must be the most important thing to consider.
If you are looking forward to off-road cycling in the mountains and crossing rugged, uneven trails filled with rocks, bushes, broken branches, puddles, etc., a mountain bike, also known as an MTB, would be your best bet. Whereas, if you are looking for a ride on paved roads, a road bike would be perfect for you. The use and location of your bike ride will help you find the right type of bicycle for every use.
After knowing this, selecting the features, design, and durability will become easier than ever. If you are looking for a bike for occasional use, you must look for a durable one, whereas if your requirement includes a bike that will be used every day, you must pick a bike that is both lightweight and of the highest quality.

Understanding the Bicycle Components
You must thoroughly understand the bicycle anatomy before making a purchase. Bikes come with different elements serving a variety of purposes. These components include disc brakes, front suspension, frame, frame size, gears, etc. This will help you understand the differences between different bikes and help you pick the right one for you. For example, a geared bicycle comes with multiple speeds, whereas one without gears is known as a single-speed cycle.
Types of Bicycles Available in India
There are a variety of bicycles available in India, each designed with features serving different requirements.
1. Road bikes: These lightweight cycles are best suited for long, speedy rides on paved roads.
2. Mountain bikes: These are meticulously built for off-road riding.
3. Hybrid bikes: These bikes are a perfect amalgamation of both road bikes and MTBs.
4. E-bikes: These electric bikes come with an in-built motor that needs to be recharged for an extra boost.
Speaking of different types of bikes, you can explore a plethora of these on our website now. We bet you will find the one that best fits your budget, use, and requirements.

Find the Perfect Size of the Bicycle
"One size fits all" is not a concept that can be applied when buying a bicycle. Riding a misfit bike can lead to discomfort, aches, pains, and soreness. It is always a great idea to pick the one that best fits your height. The perfect bicycle for you would be the one that gives you a clearance of about 1 to 2 inches between the groin area and the top tube of the bike. To make your search easy and effortless, you can always rely on our website's "Find Your Perfect Bicycle" feature.
We hope this article helped you understand everything you need to know about picking the bicycle that best fits your budget and requirements. Write in the comment section below if you have any other tips or perhaps even doubts regarding bicycle purchases.
How-to
bicycles
choosing you bike
MTB
ATB
Ebike
Add Review & Comment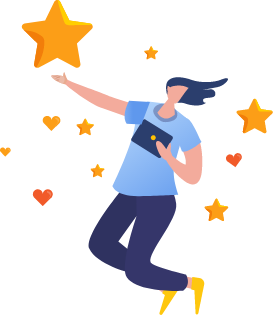 Thank you for Review