Kids Bicycle
14 Things You Should Consider When Choosing A Kid's Bike
Are you satisfied?

86
Already Liked

Choosing a kid's bicycle is no child's play. Whether it's their very first bicycle or their subsequent ones, each one of them has to be carefully selected. You are not only buying their very own set of wheels and teaching them about the joys of cycling, but you are also building memories and experiences that would stay with them forever.
Finding the perfect bicycle for your kid can be confusing with the multiple available options. Remember, kid's bikes are not all alike, or 'one size fits all.' You have to find the right and best bicycle for your child to enjoy a positive and safe cycling experience. We've put down fourteen considerations that you must employ when you are choosing your child's bicycle.
1) The Appropriate Size
A properly sized bike will be easier for kids to handle, safer, and more fun to ride. Kid's bicycles will typically have the wheel size mentioned to fit the different height range of kids, unlike frame size for adult bikes. Each wheel size corresponds with your child's height and their inside leg measurement like this sizing chart.

Don't be tempted to buy a larger size, thinking they'll grow into it. That may work for clothes but not bicycles. Remember, as the cycle size increases, so do its weight, making it difficult for your child to maneuver. Besides being uncomfortable to ride, it could be unsafe as well. While the sizing chart is indicative, the best way to match the best-fit bicycle size for your child would be to check the stand-over height. Have your kid straddle the bike with both feet flat on the ground and ensure a gap of 1-2 inches between their groin and the bike's top tube.
At the same time, ensure that they can comfortably grip the handlebar without the need to overstretch. There should be a slight bend at the elbows. They should also be able to pull back the brake levers comfortably. The proper riding position is when your child is slightly leaning forward so that their arms and torso form a 45-degree angle. Ensure that your child's knees never go above the handlebars while cycling. Accordingly, adjust the seat and the handlebar height to get to the proper riding position. Additionally, at the bottom of the pedal stroke, their legs should be slightly bent.
2) Safety Features
Children's bicycles, especially for the younger ones, should ideally have a chain guard to keep loose shoelaces, inquisitive fingers, feet, clothing ends, or other things from getting caught in the chain. It protects the young rider and the chain as well. Ensure that the brakes are of good quality, responsive, and meant for the tinier fist of a child to reach and grip them easily.

Check the paint covering the bicycle frame is non-toxic. You don't want your little ones to get sick from ordinary chemical-laden colours. A helmet is not exactly a part of the bicycle, but you should think of it as part of your bicycle purchase a well-fitting helmet of good quality.
3) Sturdy Frame
Expect that the bicycle will be thrown onto the ground, a crash here and there, and experimental stunts going wrong. The bicycle frame must be strong enough to withstand a child at play, albeit it could be a bit rough at times. Durability and rustproof are what you should be looking at for the bicycle frame.
4) Gear Configuration
A single-speed bicycle is less complex to operate and is lighter in weight, making it an ideal bike for a kid. You do find geared bicycles for kids but valuable only if some serious off-roading and hill climbs are involved.
5) Weight of the Bike
A lighter bicycle is convenient for maneuvering, ease in riding up slopes, even when you need to lift it for storing or similar reasons. The thumb rule on a child's bicycle weight should preferably be under 50% of your child's weight. So if you have an eight-year-old weighing approximately 25 kgs, make sure the bike you purchase is 10-12 kgs or lower.

6) Warranty
Look out what the manufacturer is offering when it comes to warranty. It is common to get a lifetime frame warranty and a limited warranty on parts.
7) Suspensions
Full suspension or a suspension fork in the front of the bike is valuable only if your child is into mountain biking. Suspensions add weight to a bike, making it difficult to maneuver on slopes.
8) Wide Tyres
Most kid's bikes do not have suspensions; therefore, wider tyres are preferred to provide a little extra cushioning. Also, wide tires are multi-purpose, smooth on paved surfaces, and work well for a bit of trail riding
9) Contact or Touch Points Comfort

The saddle, the handlebars, and the pedals These are the three contact points of the bicycle with your child. Make sure that the quality of each is superior and appropriate.
Check that the saddle is adequately cushioned and comfortable. Most kid's bikes feature flat handlebars, and the grips will influence how the child handles and controls the cycle. As a critical touchpoint, make sure the grips are not too thick for small hands and can easily be held onto and have adequate cushioning so as not to leave an imprint on your child's hand from merely gripping it while riding. Pedals should preferably have a rough surface so that feet don't slip off, and that should be the case on both sides of the pedals.
10) Handlebar brakes
Make sure your child's hands can operate them. The brake levers should be easy to reach and easy to press. Coaster brakes are different from handlebar brakes and are activated by pedaling backward. They are not very popular and not preferred as the kid would have to still learn to use handlebar brakes
11) Training Wheels
Most kids' bicycles have training wheels. They are great in providing stability, inspiring confidence, especially to young riders during the initial stage of learning to ride. As the child progresses and is more confident with pedaling and maneuvering, the training wheels should be gradually raised to a point where they can almost do without them. And as the child progresses further, they can be removed.

12) Visual Appeal and Accessories
If you're buying it for a kid, it has to reflect the rider's personality. Young, energetic, bubbly, and yes, it has to have kid-appealing colours in the least. Add attractive decals, and it takes it up a notch. Don't forget about the water bottle cage, reflectors. Accessories like tassels, baskets, bells, etc. could be added to make your kid's biking experience even more fun and something that they can be proud of and fondly remember years later.
13) Kickstands
The training wheels, if already there, would have to come when your child is confident with pedaling and maneuvering. Check for an option to add a kickstand, then. It is handy to have and avoids the bike getting dumped on the ground post use or when stored
14) Budget
What you finally buy all comes down to the budget. Think ahead here. Our suggestion is never to make the budget the deciding factor. Remember, a cheap bicycle may not give your child a fun time, a pleasant riding experience, or even have the required safety features. A more expensive set of wheels, yet having all the features that would make the young rider enjoy and feel safe, could be resold or handed down once the child has outgrown the size. So, remember to keep it in good condition and don't throw away training wheels, spares, reflectors, instructions, or other items that come with the initial purchase.

Now that you're familiar with the options available in a kid's bicycle, you can make a few decisions. Our advice is to buy the bike at a bike store, whether online or at a dealer. Though attractive with their cheap pricing, department store bikes are not built with the high quality you should be looking for in a bicycle. Check out the premium bicycle range 'Little Champs' brought to you by Ninety One bikes known for their safety, comfort, superior features, and kid-appealing looks. Visit their online store or their nearest dealer if you prefer to do a hands-on check and a test drive.
We wish your kid a Wonderful start to their Cycling Journey!
Related Blogs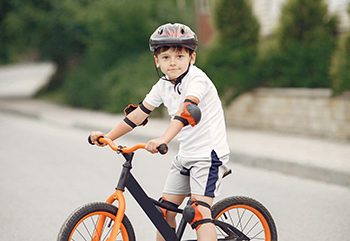 Cycling Tips
Safety Tips for Kids Cycling | Infographic
As the kids are prone to small accidents, it is important to keep our kids safe while riding a bicycle. So, here are some important safety tips for kids while going out for cycling.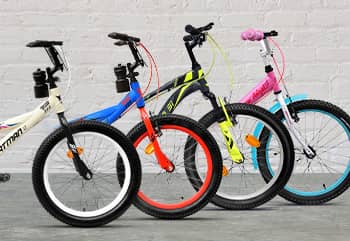 Kids Bicycle
The Best Kids Bicycles in India
Excellent feedback, impressive specs and top-notch safety features have put these bikes on the Best Kid's bikes list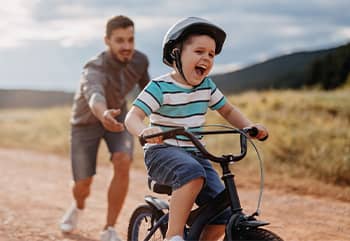 Kids Bicycle
How to Teach A Kid to Cycle
We\'ve got you covered when it comes to teaching a young child to cycle by following our expert recommendations and in a few easy steps.
Add Review & Comment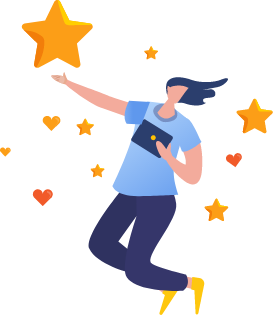 Thank you for Review