Mountain Bikes
MTB Series – Part 1 Mountain Biking and MTBs Explained
Are you satisfied?

56
Already Liked

While cycling is an everyday activity done by scores of people worldwide, mountain biking, in a true sense, is a sporting activity similar to other cycling disciplines like road cycling races. Of course, you can be a hobby mountain cyclist as well. Like any sport, you need to be trained or train yourself for it.
Unlike Road Cycling, Mountain biking as a sport is done on off-road, rough terrain, or hills and mountain sides, or a mud trail.
Mountain Bicycling can trace its origins from the late 1800, specifically 1896 where bicycles were modified and used for expeditions on an off-road track in the USA.
Nearly a century later, the term mountain bicycle appeared to be used as a name given to a bicycle built as a trail bike. It was not only till the latter part of the 20th century that bicycle manufacturers started producing 'Mountain Bicycles'.
For the first time in the Olympic Games, in Atlanta, 1996, the authorities included mountain biking in a cross country event for men and women.

This unique sport requires a unique bicycle an MTB. MTBs have certain aspects to their design that make them mountain bikes, incorporating features designed to enhance durability and performance in rough terrain.
Let's explore a few significant aspects that make a bicycle a mountain bike
1. Suspensions
Suspension systems allow the wheels to absorb the vibration and impact from rough trails. The suspensions are significant since you aren't riding on paved surfaces. You have three types; Rigid, where there are no suspensions at all. You then have Hardtail, which sports suspensions in the front only. And then, the term 'Full' will be used for MTBs with both front and rear suspensions. Every MTB type will be one of these three types and best suited for its unique terrain
Travel of suspension is also important. Travel refers to the length of distance the suspension will move before it is fully compressed. Different types of MTB's will have different ranges of travel from 80 mm to about 200 mm depending on each of the terrains. The more uneven and rough terrain, the more the travel range of the suspensions.

2. Brakes
Disc brakes are most common for MTBs. They are better than erstwhile rim brakes in terms of stopping power, control, and safety all three crucial requirements while mountain biking.
3. Handle Designs
MTBs are primarily designed with straight handles and are wider to give you more control, unlike the narrower drop bars on race cycles meant for better aerodynamics. Additionally, mountain bikes usually feature flat handlebars, which place the rider in an upright position for better balance and control.
4. Frame
The frames of an MTB are beefier, made from either aluminium, carbon fiber, steel, and titanium, and are built to withstand a lot of punishment
The frame geometry is unique to MTBs in comparison to other bicycles designed for better traction for steep climbs and descents and unpaved terrain. The seat tube length, seat angle, and stack height help you with deciding the bike that suits your height. The head angle, chainstay, and wheelbase length are to understand its handling characteristics. Reach, and the stem length is interconnected and unique and impact the handling of the bicycle. Stack is the vertical height between the bottom bracket center and the top of the center of the head tube. Reach is the horizontal distance between the same points.
5. Tyres

MTB tyres are distinct with raised treads or wide and knobby tyres. These treads act like teeth for loose soil, digging in and providing traction and grip where the smooth tires on a road bike would slip. A road bike uses narrower tires without deep treads which provide adequate grip and control on the pavement.
6. Bike Weight
MTBs generally weigh around 13 kgs to about 25 kgs. If you are doing racing, you are looking at one that is lighter in weight. For just trail riding, weight is not too much of a concern, and a heavier bike will suit your requirement. But, if you are doing Downhill biking, you prefer a heavier bike that is better for those riding conditions.
7. Wheel Size
The standard wheel sizes common in MTBs are 26", 27.5", and 29". 26" is the most popular size and was the only one offered earlier. They are known for their responsiveness and maneuverability. The 27.5" MTBs offer easier rolling over the terrain than the 26" and better maneuverability over rough terrain than the 29". Their grip is known to be excellent and is popular with cross country cyclists. A 29" bike is typically heavier and a little slower to accelerate, but you can conquer considerably more terrain once you're on the move. These MTBs generally offer excellent grip, and their wheel rolls over trail obstacles more easily. You also get 24" MTB for a person who may need a smaller size or for youngsters.

If you want to add more challenges to your cycling, we suggest starting your mountain biking journey. It's all about more fun and adventure, giving you an adrenaline rush and connecting you to nature.
Are you an experienced mountain biker? Would you like to share your thoughts and experience as a mountain biker? If yes, please write in our comments section below.
Related Blogs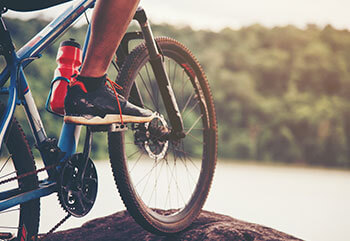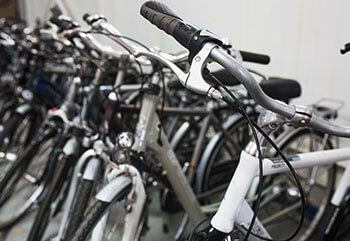 Cycling Guides
Buying Guide For Mountain Bikes
Confused as to which MTB is perfect for your mountain biking adventure? Read on to get all the information you need.

Bicycle Know-Hows
History of cycling in India
Whether it is a social symbol or a means to commute, or a tool for your adventures, we must dig deep into the cycling history in India.
Add Review & Comment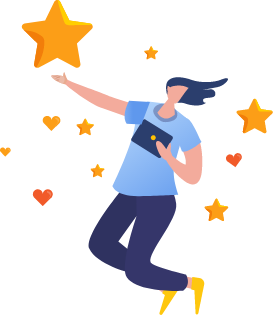 Thank you for Review