Mountain Bikes
Top 5 Mountain Bikes Under 25k
Are you satisfied?

76
Already Liked


The Defeatr Pro is astonishingly competitively priced in the under 25k bracket considering it is a 29er MTB. Built with a strong and durable steel frame, this MTB sports double-wall rust-free alloy rims. High on safety features, the Defeatr Pro has front and rear mechanical disc brakes, Hi-traction 2.1" wide tyres, and is equipped with 21-Speed L-TWOO gears and zoom 91 zero-shock suspensions. With its low-rise frame and 29" wheelbase, the Defeatr Pro provides greater traction and efficiency over long rides. The Defeater Pro S is available in two striking color-contrasts of black-red and blue-yellow with well-placed water transfer decals making it a stunner. Aptly named as a combination of Defeat and Fear, Defeatr Pro S is definitely the best bang for the buck.

Another great MTB that is easily one of the most value for money rides is the Raptor 26 T. A 26er built with a durable carbon steel frame and comes equipped with 21 Hi-Speed Shimano gears is ideal for new entrants to mountain biking. This mountain bike has mechanical disc brakes at the front and rear and comes equipped with shock-free suspensions. No-trouble double alloy rust-free rims hold DSI Hi-traction 2.2" wide tyres. You have a choice of four eye-catching looks to choose from - black-orange, red-yellow, yellow, and green. True to its name, like a bird of prey, it's swift. Feel free with a Raptor 26T.

Engineered with the durability of carbon steel, the safety of disc brakes, the performance of 21 hi-speed gears, and the comfort of shock-free suspension, the Viper is a favourite amongst its riders. This MTB has a pair of 27.5" x 2.2" hi-traction tyres attached to double-wall rust-free alloy rims. Sharp and agile as the slithering serpent, the Viper gives you the option to choose from four amazing two-tone colours of black-green, black-blue, blue-white, orange-blue, and one monochrome of yellow. They all sport water transfer decals and color-coordinated saddles.

From the Big Cat Series, we present the Panther. This MTB has a strong and durable carbon steel frame with hi-speed Shimano gears. The front and rear wheels sport fast and dynamic disc brakes. You have shock-free suspensions ensuring you a comfortable riding experience. This 29er has hi-traction 2.2" wide tyres attached to double-wall rust-free alloy rims. On its natural terrain of rough pathways and gravel roads, the Panther animates the fierceness and sleekness of the wild cat and is a force to reckon with. Making a choice from two strikingly attractive colour combinations of black turquoise and black-green.
With these top 5 MTBs with very competitive pricing, we've got you covered for a 26", 27.5", and a 29". Do you still want to explore more options? Visit Ninety One Cycles' website to explore our wide range of MTBs.
Don't hold back. Start your mountain biking adventure today!
MTB
Mountain Bikes
Top 5
Product Reviews
Under 25K
Add Review & Comment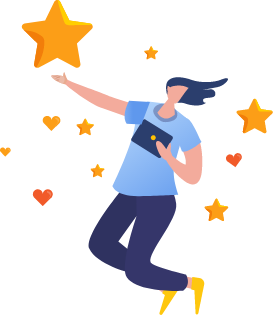 Thank you for Review