Geared Bicycles
The Best Gear Cycles Under Rs.20,000
Are you satisfied?

81
Already Liked

Geared cycles are creating waves all across the globe, and for the right reasons, these cycles offer us an opportunity to experiment with speeds and even change according to the terrain. The gear cycles are everything we need and are a counterpart to the non-geared cycles. These cycles offer their riders a range of options to choose from, and this can be dependent on the terrain or the rider's personal riding style. Every cycling company in the world offers various variants of the geared cycle, and here we have the three best gear cycles to choose from. What's more? Each of them falls under INR 20,000, making it appropriate for your budget. The cycles are replete with features, but before we dive into them, let's learn more about their features.

Features of a geared bicycle:
1. These cycles are comfortable when it comes to long-distance cycling, and this is because a rider can shift from one gear combination to the other depending on the terrain. In a country like India, which shifts from different types of trails, it is important to have a geared cycle. This cycle helps in maintaining a certain speed consistently throughout the duration of the ride.
2. A geared cycle gives us an advantage when it comes to inclines and declines. A cyclist will use less of his energy when on an incline; this is because geared cycles offer combinations which make peddling easier. This helps us in reaching our destination faster and without exhausting our energy.
3. Geared cycles are perfect when it comes to mountainous or wild terrains. In fact, when it comes to off-roading, we must invest in gear wali cycle. A mountainous terrain offers us the opportunity to cycle on different types of surfaces which are riddled with obstacles. This gives us an edge if we're riding a geared cycle. We can switch to a different combination of gears and make our rides smoother. Certain geared cycles also come with full suspension, which makes it even more comfortable.
4. These cycles are created for adventures because they're suitable for multiple terrains. A geared cycle can easily be used by not just professional riders but also beginner cyclists. However, the choice of the cycle should be with the rider himself because these cycles perform better in off-roading situations. Therefore, you will find more hybrid bikes and mountain bikes with gears as opposed to road cycles.

Best gear cycle under INR 20,000:
1. Storm Shadow 700C: Created for whipping through tornadoes and torrential rains, this cycle is aptly named Storm Shadow 700C. Everything about the cycle is fierce and brilliant. The cycle is the perfect companion for a daredevil who is looking to zip through the streets as well as wild trails. This Hybrid bicycle comes with many features, making it the best gear cycle under INR 20,000. This cycle comes with a 19 ultra-light alloy frame crafted in India. The cycle also offers 7-Speed SHIMANO gears along with fast and dynamic disk brakes. Along with these amazing features, the cycle also offers a sturdy and light-rigid steel fork. The cycle comes in amazing colour combinations as well.
2. Dark Knight 27.5T Multispeed: We all address the beloved DC superhero, Batman, as the Dark Knight, but now we have the opportunity to bring a cycle just as dynamic and ferocious as the bat mobile into our loves. The cycle gives off a fierce aura and is one of the best MTBs and gear cycles in town. The cycle is everything cool and offers amazing features to the rider. The cycle has an 18.5 hi-tensile carbon steel frame along with 21 hi-speed SHIMANO gears. The cycle also offers fast and dynamic disk brakes as well as zero shock suspension, meaning our rides are going to be safe and shock free! The cycle comes in three dynamic colour combinations that truly make it a dream come true.
3. Viking 27.5T: An all-terrain bicycle or ATB is a fierce force to be reckoned with, and the Viking 27.5T is no different. The cycle personifies the warrior-like qualities of the ancient Nordic heroes the Vikings. The cycle is strong and powerful and perfectly encapsulates the features of the warriors. The cycle is one of the best bikes under 20K, and the rider gets a lot of features for the price. The cycle offers an 18.5 hi-tensile steel frame, making it sturdy and strong. The cycle also offers fast and dynamic disc brakes along with zero shock suspension, making our rides smooth and jerk free. This is truly an important feature, as many trails around the world can be full of obstacles. The cycle is also available in cool colour combinations, and therefore we ask you to give this one a chance.

Geared cycles are in a different league altogether, they are created for whipping through the toughest of the terrains, and the cycles above are only a glimpse. The maintenance of geared and single-speed cycles play a major role in making them ready for the toughest terrains. As, Ninety One Cycles offer a range of geared cycles, each better than the other. We ask you to give them a try and make your lives better. Not only this, but the platform also offers various other cycles, such as road cycles, mountain bikes, all-terrain bikes and many more. If precise engineering, great quality and a thrilling ride are your priorities, Ninety One Cycles is here to serve you with all your wishes.
Dark Knight 27.5T
Storm Shadow 700C
Viking 27.5T
Add Review & Comment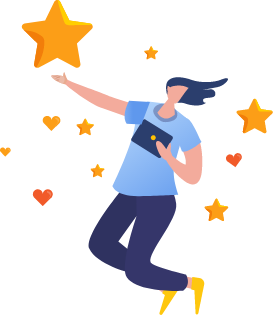 Thank you for Review