Geared Bicycles
How to maintain geared and single-speed bicycles?
Are you satisfied?

44
Already Liked

As the world is advancing towards its betterment, we see various industries develop and become more and more technologically futuristic. Cycling, which was so simple and basic at one point, has now become a whole industry, there are a variety of cycles that are available to us today, and each of them comes with a different set of rules and parts. We have mountain cycles or MTBs that are meant for the trail; we have road bicycles which are for paved roads, and hybrid cycles, that serve the needs for both road cycling and light off-roading. There are various other types of cycles, too, such as the all-terrain cycle and e-bicycles, that are creating waves all across the globe.
While we've covered different cycles based on our riding styles but there is yet another classification between cycles. This is called the single-speed bicycle and the geared bicycle or the multi-speed cycle. We've often heard the term gear wali cycle, but what is it?

A single-speed cycle comes with only one cycle gear. This cycle is rather simple in its build, and even a beginner can learn this cycle easily. This cycle is perfect for those who are looking to cycle mostly for exercise purposes or for leisure riding around the city. These cycles are also low on maintenance. Single-speed cycles, however, also come with lots of drawbacks, such as the difficulty a rider faces while going uphill. We will have to utilize all our own energy to ride uphill, and this can be exhausting. If you're doing this regularly, then you may even start facing some problems with the knees. A single-speed cycle takes a lot out of a rider. The Drago 27.5T by Ninety One Cycles is an excellent example of a single-speed cycle that is perfect for both beginners and seasoned riders. The cycle is created for brave hearts who are seeking thrill in the wilderness. This cycle is easy-to-handle and comes with a 17 hi-tensile steel frame, fast and dynamic disc brakes, as well as 91 TUF SHOX Suspension. This cycle is a must-buy for all of us.
A geared cycle is built keeping in mind the varying terrains, and a rider can adjust the gear ratio based on his choice. We can go for much longer at a great speed when it comes to a geared bicycle. Even our ascends and descends from a hill become easier and more stable. These cycles are perfect for long road rides and mostly for mountain biking. A geared cycle comes with a lot of advantages. However, it can be a bit more tricky to maintain. The Shadowfax 27.5T is a beautiful bicycle that comes with superior features that set it apart from other cycles. The Shadowfax is the lord of the horses and is known for his speed and agility on the trails. The cycle is perfect for anyone who is interested in the adventure of a lifetime. The 18.8 ultralight alloy frame, 21 hi-speed Shimano gears, fast and dynamic disc brakes, as well as a lock-in/out zoom suspension makes the cycle a great pick for any rider
The maintenance for a single-speed and multi-speed cycle does not differ too much; in fact, they are one and the same except for a few points here and there, but they make all the difference. Let's go over a few maintenance tips for the cycle:

Clean the cycle thoroughly: It doesn't matter what type of cycle you have, it's important that you clean your cycle regularly. Cleaning is one of the easiest ways to maintain the supreme performance of a cycle. You won't have an easy ride if you have mud stuck under the mudguard, grease, and grime blocking your chain, and an overall bad look. Wash your cycle regularly, especially if you're riding during the rain or in the snowy season. Wash your cycle with the help of a sponge and mild detergent, and pay special attention to the drivetrain of the cycle. After washing, apply the required amount of lubricant to the chain.
Check your tires and brakes regularly: It doesn't matter if you ride your cycle regularly or not; tires lose air even at a stationary position. No one enjoys a flat tire in the middle of a rather thrilling ride; therefore, always check the air pressure on your tire. Sometimes even wear and tear goes unnoticed for the longest time; however, if we check our tires regularly, we can stay ahead of it. Brakes are yet another crucial component and have a lot to do with our safety and stability; they, too, must be checked regularly. The same needs to be done for all the bolts, screws, and nuts.
Servicing is important: Experienced mechanics can take a close look at the bicycle and really get into the nitty-gritty of the cycle. This is especially true for a geared bicycle because its drivetrain is far more complicated than a single-speed bicycle.
A multi-gear cycle is far more complicated than a single-speed cycle, and one of the areas that make the maintenance truly tricky is the cassette. The cassettes of a geared cycle are complicated and intricate; they can take some considerable time to clean as well. These cycles also have longer chains and shifters, which need regular cleaning every three weeks or so, and we must look into it every three weeks. Regular maintenance will keep us ahead of wear and tear, which can deteriorate the performance of a cycle.
single-speed
geared
maintain
Related Blogs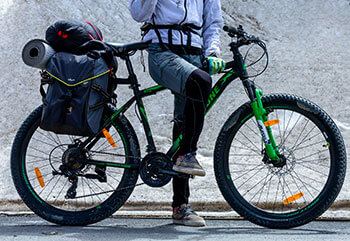 Bicycle Know-Hows
History of cycling in India
Whether it is a social symbol or a means to commute, or a tool for your adventures, we must dig deep into the cycling history in India.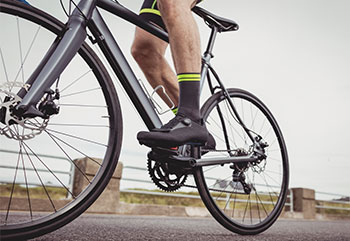 Add Review & Comment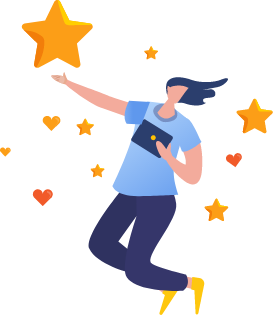 Thank you for Review