New Cycle Launches
The Launch Of The Year - Unveiling The New Cycles At Ninety One
Are you satisfied?

78
Already Liked

Cycling is one of the simplest pleasures of life and offers massive benefits if done regularly. With conditions like mental health diseases and cardiovascular diseases increasing every single day, it's become important to take care of our health. Cycling is a simple solution to many problems in our lives; not only is it a one-time investment for a healthier life, but cycling is also reasonable and easy to maintain.
With several health benefits in mind, we design our cycles using novel methods and keeping innovation at the forefront. This year, Ninety One Cycles has launched four new cycles, each equipped with unique features that will make you fall in love with them. From E-bikes to ATB and an MTB, you can explore our newly launched babies and learn all about them right here. Here's what you must know about these futuristic and flawless rides:
Electric cycles are truly a dream come true. With that being said, it's time to present the two gorgeous variants of e-cycles by Ninety One Cycles. Ninety One Cycles popular electric bikes, like the Meraki UX 26T and Meraki 27.5T, have left an indelible mark on the heart of the riders. These cycles are full of features and come at a competitive price. The two new variants are only making them even more popular; they are Meraki 29T and Meraki S7 29T. Let's understand each of them:
Meraki S7 29T:
A beast and perfection personified, the Meraki S7 29T is everything we want our electric cycles to be. This cycle comes with an 18.5 carbon hi-tensile steel frame and is powered by the exclusive and stylish 250-watt BLDC motor; this motor makes the riding experience one of a kind and smooth. The cycle comes with the best in class 6.36 Ah Panasonic cells with 2000 discharge cycles. This cycle is perfect for everything and anything that you have in mind. It comes with various features like an LCD display, electronic lock, and many more. This makes the cycle a class apart.

Meraki 29T:
Yet another phenomenal cycle that is creating waves is the Meraki 29T; like other Meraki variants, this cycle too comes with many modes, such as the pedal-assist and throttle modes. This makes the cycle ideal for various riding conditions. The 29T comes with supreme engineering, an 18.5 carbon hi-tensile steel frame, an e-brake with power cut-off, and 6.36 Ah Panasonic cells with 2000 discharge cycles. The cycle gives the ultimate riding experience to the cyclist and is perfect for commuting and cruising.

If you think E-bicycles are not something that is to your liking, then explore the newly launched ATB and MTB cycles at Ninety One Cycles. Defeatr and Shadowfax as the names suggest are beast-like and offer a performance that is a class apart. Here's more on them:
Defeatr:
A cycle that's a class apart, the Defeatr comes in two main variants. The Defeatr 29T New Edition is an excellent new model, this ATB cycle comes with many features such as a 91 TUF SHOX suspension, 17 hi-tensile steel frames, and fast and dynamic disk brakes. The Defeatr Pro 29T New Edition is an excellent mountain bicycle that is perfect for all rugged terrains, the cycle comes with 21 hi-speed SHIMANO gears and 91 TUF SHOX suspension. These MTB cycles and ATB are perfect for all the thrilling adventures you have in mind.

Shadowfax 27.5T:
An MTB that can literally take your breath away! With an ultra-light aluminum frame, the Shadowfax 27.5T is a mountain cycle that comes with an 18.5 ultra-light and sturdy aluminum alloy frame. It comes with a JAK 7 front and rear disc brake with a 160mm rotor disc. This gives the bicycle extra braking power for quick and skid-free braking. The Shadowfax is equipped with a 7-speed freewheel which helps you to ride slightly easier and descents faster.

Ninety One Cycles believes in constant reinvention and innovation as per the market needs. The evolving nature of the market makes the brand want to come up with designs that will make you want to invest in cycles. Explore the wide range of options on the easy-to-use website and choose your favourite.
new
launches
meraki
shadowfax
Add Review & Comment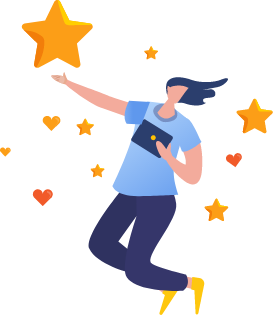 Thank you for Review