New Cycle Launches
Welcoming 2023 With New Launches At Ninety One Cycles
Are you satisfied?

78
Already Liked

Created with love, vigour and ingenious engineering, the Austrian brand KTM is making waves in the Indian subcontinent. We, at Ninety One Cycles, are proud to represent the KTM bike brand in India through our platform. Only a true cyclist or an aficionado of the bicycling world understands the value of a KTM Cycle. The KTM brand of cycles is committed to innovation and creating an enhanced riding experience for the cyclist, a vision shared by Ninety One Cycles. The KTM cycles are everything we desire a cycle to be; they are suave, sleek, high-performance, high-end and luxurious. They are ridden by some of the elite cyclists in the world and are revered across the globe. At Ninety One Cycles, there are three major ranges of KTM cycles; let's go over them:
The Chicago Series
Like the Windy city itself, the Chicago series is everything we desire our cycles to be at any given terrain. The Chicago series is one of the most elite ranges of cycles you will ever come across. These cycles offer the perfect MTB as well as multipurpose cycles, which can be used for our daily commute to schools and offices. The cycle is superior when it comes to performance, sleek when it comes to design and attention to precision when it comes to engineering. If we are looking for cycles that are lightweight yet resilient, then the Chicago series is for us. This series is truly a force to be reckoned with. Premium yet worthy of investment, the Chicago series is not here to disappoint. We assure you that you will be impressed with their performance.

The Ultra Series
Yet another range of cycles by KTM, the Ultra series is everything we're looking for in an MTB. While this MTB belongs to the high-end segment, it is perfect for anyone who is looking to have the best experience when it comes to adventure cycling. The Ultra series range offers cycles which can guarantee their superior performance. These cycles ensure a price-performance ratio and hence are an investment. If you're looking for something which is dynamic, thrilling and offers us the freedom of exploration, then the Ultra series is the one for us. Impressive, resilient, versatile, and dynamic are only a few words which can be used to describe the series.
Revelator Series
If you are looking to conquer the roads or any other paved platform, this Revelator series will be the perfect option for you. The series combines three important commandments of cycling, which are weight technology and dynamism, and give us a range of KTM bikes that offer supreme performance. Riding these cycles is indeed an experience that cannot be described; it's like running with the wind or perhaps cycling upon clouds. The cycle offers perfect aerodynamics and high-performance carbon frames, and whether you are looking to commute to your schools or offices or perhaps go for a weekend ride, these cycles will be durable and reliable for the experience. Impeccable and precise, we cannot praise the series enough

The three ranges of cycles above give us a glimpse into the world of premium experience cycling. The KTM has just come out with two major cycles, and everything about them is simply beautiful. If you want your cycling to be dynamic, precise and perfect for any type of ride that you have in mind, then we need you to check these cycles out. Let's take a look at the cycles which promise the most thrilling rides of our lives:
1. Chicago Disc 291 29T: Sleek, robust and lightweight, the new Chicago Disc 291 29T bike is perfect for not just thrilling rides on a trail but also for our trips to the offices or schools. The cycle is designed perfectly, and the engineering is simply impeccable. The cycle comes with an ultralight and sturdy aluminium alloy frame along with dual piston brakes as well as 27-speed shifting Shimano gears. The cycle is brimming with features that will make our rides smooth and high-performance. The cycle offers an SR Suntour fork suspension which gives us this shock-free ride that we all desire.
2. Ultra Fun 29T: Popular alloy mountain bikes, the KTM ultras are a fleet of cycles which are ready to take on any terrain in front of them. The cycle has an ultralight and sturdy alloy frame, which is lightweight yet rigid. The range of specifications for the cycle is impeccable. The cycle strictly adheres to the price-performance ratio and offers a range of features which will simply leave us breathless. The dynamic colour design is only one of those amazing features. The Shimano hydraulic disc brakes, as well as the Suntour suspension fork, offer us a ride of a lifetime. We only hope that your ride on the cycle will be as dynamic and superior as the cycle itself. The high-quality components and the first-class workmanship across all KTM cycles are an assured trademark of high performance.

We hope that you love and adore the cycles as much as we love housing them at Ninety One Cycles. Cycles like the KTM bikes are built for creating thrilling experiences for their riders through innovation and cutting-edge design. The cycles cater to a leisure market and are thoroughly based on performance. Investing in a KTM bicycle is simply an experience of its own, and we only hope that you give these a chance. Revolutionary, regal and futuristic, the KTM is here to change lives.
Related Blogs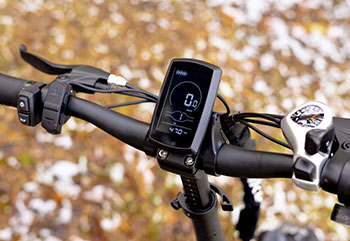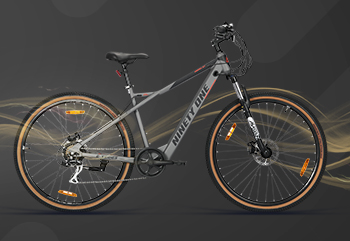 Electric Bicycle
10 Reasons Why Electric Cycles Are All The Rage!
Electric cycles are in trend right now, and for all the right reasons, here we have ten reasons which will help you consider purchasing the perfect electric bicycle for yourself.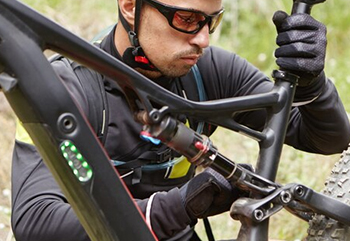 Add Review & Comment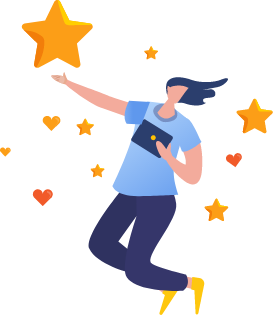 Thank you for Review