Womens Bicycle
These Cycles For Women Blend Functionality With Design
Are you satisfied?

76
Already Liked

Cycling is one of those exercises that does not feel like an exercise and yet benefits from a good cardio session. There is always an element of adventure involved, along with tumbling upon something new in your locale. However, cycling for women is something altogether different. It is more than just an exercise; the benefits of cycling transcend the simple burning of calories or losing weight, and before we take a look at those benefits, let us look at a few cycles for women:
Meraki 27.5T
A best in class, engineered to perfection, e-bike, this cycle is perfect for anyone wanting to reduce their time on a regular bike and reach their destinations faster. Perfect for college-going girls or boss ladies who want to squeeze in some exercise before getting into the mode to work and accomplish! The Meraki 27.5T comes with best-in-class Panasonic cells giving you a drive of about 35 km per charge. Its sleek and stylish design appeals to every cyclist.

Avira 26T
A stylish, cute cycle, and efficient in its purpose; just like its name, this cycle too is bright, strong, and beautiful. Built with the strength of hi-tensile steel, this bicycle is sturdy and robust. It also has wide-traction tires with rust-free alloy rims; this bicycle is easy to mount and dismount in a skirt and saree, making it practical for all outfits.

Stardust 26T
Available in two gorgeous colour combinations, namely, pink white, and black pink, this all-terrain bicycle is a feminine classic and comes with an adorable basket to store all your essentials in. The steel frame of this bicycle is robust and sturdy; it has rust-free alloy rims and hi-traction tires, perfect for riding even when the roads are treacherous; this bicycle is a dream.

Raptor 26T
This mountain terrain bicycle [MTB] is tough, sturdy, and made to withstand the harshest of conditions. Made for the women who appreciate adventures and pushing their limits, the Raptor 26T is power-packed with features. Durable, tough, and yet, comfortable, this cycle comes with F/R mechanical disc breaks, SHIMANO Tourney TY500 FD & TY300 RD derailleur, and a 91 Suspension 60mm Travel fork.

With Ninety One Cycles efficient and easy to navigate website, anyone can buy online women's bicycle. Now that we have explored the best bicycles for women let's explore a few reasons why every lady must take up this habit of cycling.
A Mood Booster
As women, we often hold many roles; we could be a mother with the responsibility of our family's welfare, we could be the boss lady tackling all the deadlines and client meetings at the work front, we could be a college-going students, juggling our education and social life or we could be someone handling not just one of these roles but maybe all three. Nevertheless, we must take the time out for ourselves, really catch up with our thoughts and emotions, and give ourselves the boost required. Cycling leads to our brain producing dopamine, which is linked to increased levels of energy and a good and positive mood.

Improves Joint Health
There are a variety of exercises that we can do, such as running or walking; however, most of these regular cardio exercises put undue stress on our knees or ankles. Cycling, however, distributes our body weight to all joints. It exercises and tones all the joints, reducing the chances of an injury. Cycling also relieves symptoms of debilitating diseases such as arthritis and improves the overall experience of life. Cycling can also be well-carried into old age.
Improves Overall Health
Cycling is good not just for our joint health but also for our overall body health. Cycling is known to reduce your cholesterol levels to normalcy, making your heart healthy, fit, and young. It is perfect for those who face a shortage of vitamin D. While cycling; you'll be out in the sunny outdoors getting ample vitamin D; vitamin D is essential not just for weight loss but helps maintain the phosphate and calcium levels in our body, vitamin D is also suitable for overall muscle health. Engaging in cycling promotes a healthy lifestyle and helps prevent breast cancer. Lastly, cycling is also ideal for metabolism and the immunity system.
It helps increase stamina and endurance
Cycling helps us increase our muscle strength, and a balanced and well-toned core and helps our heart become healthy. Since cycling is an aerobic exercise, it also increases oxygen intake in our bodies. Eventually, as we cycle more and more, our stamina increases. Soon we'll be able to cross long distances without even breaking a sweat. Cycling also builds our body's endurance; we don't have to go to the gym and lift heavy weights to build our endurance. Cycling is just as effective in doing the same. A body with heightened endurance and stamina will be able to take lives wear and tear well.

Encourages empowerment among women
Not long ago, women weren't allowed to step out of their houses, especially alone. What men could do quickly and without any struggle was a privilege for most women. However, cycling in its way becomes a tribute to these women who stepped out of the house and became trailblazers despite the strong opposition to their dreams and ambition. Stepping outside is still a privilege for many women, but cycling challenges that notion. With our bodies dripping with sweat and endorphins swimming within us, we take this energy to our respective areas of life and accomplish everything we desire.
While the benefits of cycling for women don't end here, it is essential to understand that first and foremost, we cycle for ourselves because everyone around us is nothing but an extension of us. It is time to step out and paddle into the sunset, women!
Add Review & Comment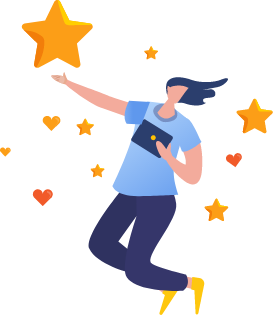 Thank you for Review