Cycling Tips
Tips To Ace Mountain Biking: Psst…We Are Also Revealing Our Bestselling Mountain Bikes
Are you satisfied?

78
Already Liked

If you are a cycling enthusiast and love the adrenaline rush the sport offers every time you push the pedal and feel the wind gushing in your hair, you are at the right place. This is the perfect read for those who are passionate about cycling and are still discovering the various other interesting aspects about it. For starters, we are sure everyone's heard about mountain biking, have some idea about the daredevil sport and how it's slowly picking pace in India, but not many are aware about the nitty-gritties of this dangerous sport.
So, if you are planning your first MTB ride or have already decided to get your hands on a mighty and beautiful mountain bike, we share some important tips that you should bookmark before you bring home your first mountain bicycle. So, let's get started on some beginner-friendly pointers that will help you hit the bumpy trail with a smile.
What is mountain biking?
A sport that originated in the US in 1970 and spread through the world quickly, Mountain biking involves cyclists riding bicycles off-road (usually set on rough terrains like mountains, desert, or rocks) on specially designed bikes. These bikes boast a stronger frame and often feature front and rear suspensions which help in off-road performance.
Mountain Biking Tips:
Baby step your way up:
Understand the basics and then build on them. Just like every other thing that we have learned in life, it's essential to be patient and gradually work your way up. Dig up some research on the different trails in and around you and start with something short and easy with minimal elevation. Remember that a ride on smooth roads is not only easier but also less time-consuming whereas an MTB cycle ride on a single track with elevation gain and sections of rocks and roots is likely to take much longer and sap more energy.

Ride with people better than you:
It's simple, the more you see skilled riders around, the more you will learn from them. You will push yourself to progress and learn how to navigate through the tough terrain. Body positioning is an important skill to succeed at mountain biking, talking to experienced riders will help you understand how to tackle rough stretches. You can also ask them to correct your form and technique if you are going wrong.
Speed is your best friend, at least in this case:
Inexperienced riders brake more often while covering a rough stretch when they are starting out. It is normal to do so, however, when it comes to mountain biking, the faster you go over rock gardens, roots, and other obstacles, the easier it will be to ride. At speed, your mountain cycles tires will float over rocks and the momentum will carry you forward. And when it comes to braking at turns, brake before you get to the corner, then release just before you rally around the corner, just as you do while driving a car.
We all fall and learn:
Falling when learning to mountain bike is a step towards progress. It is a sign that you are ready for the fall and the pain but aren't ready to give up. Invest in some good cycling gear to protect you. Remember that one hard impact on a helmet, even if it is not cracked or broken, will mean you need a new one. Also, remember if you look at the tree, you are probably going to hit the tree. Keep your eyes on the path and the bike will take you there.

Stay Loose:
Your bike's job is to roll over tough terrain. Your job as a beginner mountain biker is to let your bike do its job. This means keep your body loose, so it can move beneath you. Hover your butt off the saddle when riding over obstacles. The more technical the terrain, the more room your bike needs to move.
Most importantly, learn to enjoy:
Biking is synonymous to freedom. It's the epitome of fun. If you arent having fun while you are at it and not smiling away to glory, you are either picking trails that are a bit too tough for you (it's time to scale down on the intensity) or not using the right mountain bike for your frame.
If it's neither of the above, then mountain biking is just not for you, and that's completely okay.
Check out these bestselling mountain bikes online at Ninety One Cycles that boast of some mind-blowing specs:
The name says it all. The mighty Wolverine manages to transfix you with its beautiful looks and its beast like features. A tough and classy build with carbon steel, a zero-shock suspension, fast & dynamic disc brakes, 21 hi-speed gears, and a total weight of 19 kgs will enamour you in just one go. Undoubtedly, this is one of the best MTBs in India. This 29er MTB is engineered for low-rise comfort and excellent performance.
A reliable companion for all your off-road adventures. The Samurais fearless specs and looks will give you the courage to push forward and progress. Built with durable and strong carbon steel, the highly responsive disc brakes act like a Samurais armour-like protection ensuring you enjoy the ride comfortably and safely.
Whether it is beating the traffic or racing your peers, the Dragster got you covered. The shock-free suspension, 21 hi-speed gears, and the hi-tensile sturdy carbon steel frame, all of this will ensure you have a dependable ride that will last you long.

These Ninety One Cycles Mountain bikes let you indulge in your passion of mountain biking without compromising on safety. You can now easily buy online mountain bikes in India without having to worry about the frame strength, the suspension, the speed, or the brakes. So, get your hands on one of these bestselling MTBs or explore various other options here.
Mountain
Bestselling
Tips
Add Review & Comment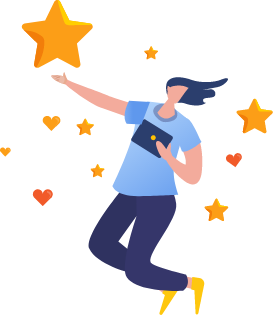 Thank you for Review