Cycling Tips
Tips to Help you Start Cycling Again
Are you satisfied?

68
Already Liked

It's been years, even decades since you last cycled. You are now thinking of getting back to biking to get fit and to relive the thrill you felt when you used to pedal.
Congratulations! You've made the single most amazing life-changing decision. 45 is a great age to start cycling. In fact, any age is a good time to get back to pedaling a bicycle. You're not alone in your adventure. Every day people of all ages start cycling. After all, it is an environmentally-friendly form of transportation, a great way to be physically and mentally active, and best of all it's fun.

Starting anything new for anyone can be worrying and there may be doubts that you may have.
Read on to get most of your questions answered while we put your fears to rest. Let's start with the obvious...the bicycle. If you were to buy yourself one, check the amazing collection of India's upcoming and well-acclaimed bicycle brand Ninety-One. Or, you may choose to start using your teenage kid's bike, a neighbor's bicycle, or a second-hand buy. Just make sure that it's your fit and you are comfortable while riding it.
Now, something that may cross your mind is, 'what should you wear?'. Lycra clothing options will be shared with you when you search online for cycle attire. But don't worry about it. It's not a factor that can help you cycle better. Wear whatever you are comfortable with making sure it is not constricting your movement while cycling. Also, take care that your clothing does not pose a risk of getting caught in the wheel. Additionally, pay attention to the shoes you are using. Comfortable jogging shoes are the best option before you graduate from using special cycling shoes for when you become a pro cyclist.

Now that we've got the bicycle and clothing out of the way, let's talk about how to start cycling. It's natural to be nervous and intimidated. Start slow. First figure out how to get on your bicycle, stay on, and pedal without falling and injuring yourself. A good way to do this is to first practice in a quiet, uncrowded ground, maidan, or a mud track where you can benefit from a soft landing in case you take a tumble. Practice till you have gained the confidence to venture out into the streets. Now, here again, choose quiet backstreets and bylanes to practice till the time you find that you have gained confidence and have improved your cycling skills.
Now the time has come to get onto the road. You may consider joining a group of friends or a cycling club. If you feel that company would help you cycle better, go ahead, join the group. But if you feel pushed and unable to pedal at a comfortable pace, then choose to cycle solo, at least till the time you feel you can comfortably keep up with the group.
'Am I cycling fast and for long enough? This thought may cross your mind. Don't worry about these two elements for now. You are not participating in any competition. Your current level of fitness will determine the ground you cover and your speed levels.

Cycle till the time you feel out of breath. With regular cycling, your fitness levels will improve and the distance and speed of your cycling will increase as well. Just aim to get better and more comfortable with each additional day.
If gears on a bicycle are confusing, let's give you a basic understanding. Gears are great when you need the extra power when cycling uphill. You have two gear shifters, one on the left for the front wheel and on the right for the rear one. When you have just started cycling don't worry about being in the 'right' gear. Simply choose a gear that allows you to pedal easily and comfortably. Keep these two things in mind when cycling uphill. One, change the gears on the right shifter to make pedaling easier. And two, start using the ones on the left when you start running out of gears on the right. With a bit of practice, you will remember which gear shifter controls which derailleur and in which direction you need to pull or push.

Practice safety by using a helmet which will give you some protection from head injuries in case of a fall. When you do start riding in main streets and roads along with vehicular traffic choose to drive in the left lanes and at all times follow the traffic rules.
Cycling does come with a risk to your safety. However, the health benefits are said to be 21 times higher than the risk of injuries that you may sustain due to cycling.
Now that we've demystified the cycling information that you need to get you started, we hope you are soon going to be out there enjoying and reaping its benefits. In fact, you'll wonder what took you so long.
And if you are one of our heroes who chose to get back to cycling, we'd love to hear about your experiences. Share your story with a snapshot so that we can include it on our wall of fame. E-mail us at bikes@outdoors91.com
91 Originals
Manali
Leh
Bike Packing
Expedition
Panther
MTB
Solo Travel
27.5T
Related Blogs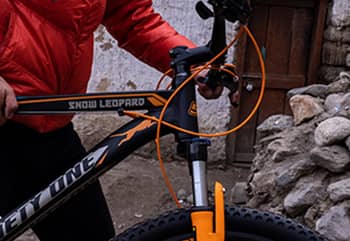 Cycling Guides
Test Riding A Bicycle
Four critical parameters that you should consider while doing a bicycle test ride.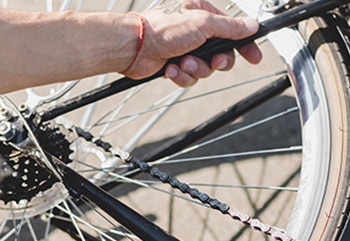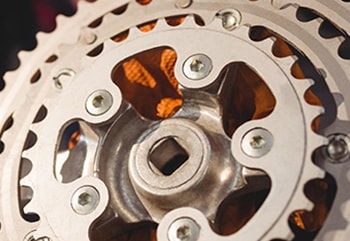 Add Review & Comment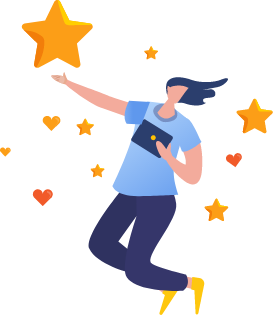 Thank you for Review