Cycling Guides
A Cycle Buying Guide For Beginners

If you, like many others, have discovered a newfound love for cycling during the pandemic, we don't blame you. Bicycles are synonymous to freedom. They are an excellent way to exercise, provide transportation assistance and help improve your mental well-being. If all this while you have been renting out a friend's bike or are still stuck with your old bike that is screaming for retirement, we suggest it's time to buy a cycle. Now, buying a cycle can seem daunting, given the different aspects of a cycle like geared bikes and electric bikes, and the various new options available, but at 91 Bikes, we want your cycle buying journey to be smooth & one that you will remember.
We want this to be as memorable as buying your first car or your dream home. So, here's a simple cycle buying guide that will assist you to buy a bicycle online without any hiccups and make this purchase stay etched in your heart forever. Lets first start off with the:
Advantages of buying a cycle online
Who doesn't like deals?
Possibly the biggest motivation to buy a cycle online has to be the pricing. Fantastic deals online make buying online a great option. By selling you a bike online, the retailer sends the bike right from his warehouse to your doorstep, cutting down the margins offered to the intermediaries. This enables them to offer discounts and deals that a bike shop may not be able to afford.
The convenience is unmatched
Let's accept it, the convenience that online shopping offers is just great. A couple of clicks and your cycle arrives at your doorstep. You can shuffle and browse through the various options, read all about your preferred bicycle, and then place your order from the comfort of your home. Get your MTB delivered at home without any hassle. Talking about a great mountain bike, Ninety One Cycles offers Panther 27.5 T. A stunner all the way, the Panther is engineered with the durability of carbon steel, safety of disc brakes, performance of 21 hi-speed gears, and comfort of shock-free suspension. An MTB, this bike is perfect for rough terrains and gravel road, so get your hands on it now!

Size does matter
Many times, your cycle retailer will try to palm off the bicycle that is available to him and claim that it is the best size for you. However, the best cycle size for you depends on several factors like your height, weight, and more. When you are shopping for a cycle online, you can read about all this and then make a choice.
No one tells you about the low inventory
Well, if your cyclewala bhaiya has a low inventory of a particular type of cycle that you are in search of, he is going to try and hard sell what he has in store. In a retail store, it is impossible to have all the different cycles available so because of low inventory, he will push you to buy what he currently has. On the contrary, an online store will have all the variety available for you to browse and pick.
We are sure you wouldn't want to miss out on options like the Raptor 26T. Whether it is city roads or mountain trails, the Raptor 26T got you covered. It is a perfect combination of durability, performance, and comfort. It pushes you to go outdoors and feel alive!
Reviews don't lie
When you go to a store to buy a cycle, the only review you will receive is from the retailer, who obviously will have only praises. When you shop online, you can read the reviews of several other buyers and make an informed choice. We aren't trying to boast but the Meraki 27.5 T is the perfect choice if you are looking for E-bikes with good reviews on performance, durability, and comfort. It offers you an experience of a lifetime every time you hit the pedal. E-brakes and throttle provide safety & comfort. The 4 travel modes give you the perfect acceleration for all conditions.

If you are now convinced to kickstart your online buying journey, then let's delve deeper into the bicycle buying guide that will assist you further:
What's your motive?
Before you even start looking for the best bicycles in India, first understand why you want to buy a cycle. Whether it's weekend riding with the kids, commuting to work, or pursuing the sport as a mainstream hobby, answer the question and then start looking. Other than that, it is important to know where you are going to ride on road or off-road? City streets, beaches, or someplace else?
Get yourself a bike that allows you to grow into it. If you are planning to train, don't buy a cycle that will only last a few months which will then be worthless once your skill improves.
Set a budget
Having a budget and sticking to it is a great way to go. Let's accept it, if you are looking at buying a bike, you would want to buy a good one that lasts you longer. A lot of people think of buying a cheap bike initially and later maybe get an upgrade once they are sure that they will continue biking. However, it is best to actually work it the other way round. Why?
If you invest a good amount of money in something, you tend to take it more seriously. This is tried & tested experience, and we are sure you agree with this.
Good cycle = good riding experience. Chances of you enjoying and continuing with cycling increase.
Good cycles will boast of components that are of great quality like the brakes, gears, tires, and more. Of course, not ignoring the comfort that a good bike can offer.
The Expedition 700 C is the best hybrid bike for exploration and a great investment too. It is perfect for your weekend rides. With its superior machine, it is perfect even for short commutes. Built with thinner and speedier wheels, the Expedition offers an unparalleled experience.

There are different types of cycles
Next up, it is essential to know that there are different types of cycles that are available in the market. We have a full-blown blog giving you a detailed explanation about road bikes, city bikes, and hybrid bikes, but here's a little about each one of them:
Road Bikes: Road bikes are built for speed. They are designed to thrust you forward with every pedal stroke. They are very light and have a lot more gears to adapt to any sort of incline or decline. Everything about a road bike is designed to push to the farthest distance with the most efficiency.
City Bikes: A city bike is built for comfort and longevity. You can use it for your daily commute or just for riding around in an urban environment. The wider saddles and straight handlebars are designed to ensure you are comfortable for a longer time.
Hybrid Bikes: Hybrid bikes combine the features of the road, touring, and mountain bikes. Perfect for those on the fence who wish to go for something comfortable and versatile, hybrid bikes are great for multiple surfaces.
Electric Bicycles: E-bicycles come with a battery-powered assist that comes via pedalling and, in some cases, a throttle. When you push the pedals on a pedal-assist e-bike, a small motor engages & gives you a boost, so you can ride uphill without tiring yourself.
If cycling has piqued your interest but you have given it up for the daily hustle, it is now time to reclaim the outdoors and get a bike for yourself that will push you to continue experiencing the freedom that you enjoyed during your first ride. Get buying now!
Related Blogs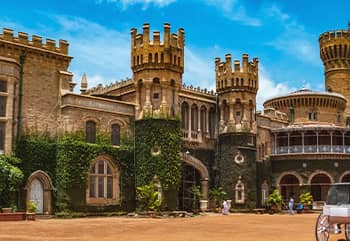 Cycling Adventures
The Must-Do Cycling Trip in Gujarat
Explore Kutch – the Unexplored Route of Beauty, History and Mesmerising Nature through an unforgettable cycle expedition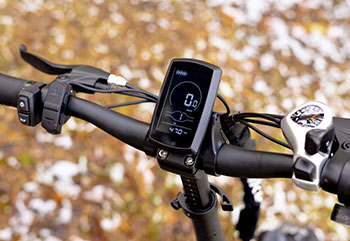 Add Review & Comment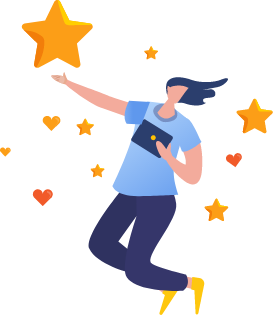 Thank you for Review