Cycling Adventures
The Must-Do Cycling Trip in Gujarat
Are you satisfied?

52
Already Liked

Kutch is the largest district in India and is located along the country border in Gujarat to the west of India. Its district capital is Bhuj, from where we will follow this incredible circular cycling route.
The word 'Kutch' means something which intermittently becomes wet and dry, referring to a large part of this district is known as Rann of Kutch, which witnesses these two weather spells. The Gulf of Kutch surrounds this district to the south and the Arabian Sea to its west.

When the sea touches the land, you can see a different beauty of nature on these sandy beaches. With this cycling journey, we shall visit one such spot, a beach, right at the start of our trip.
Kutch history takes you back centuries from prehistoric times to the different Empires across centuries before British rule in the 19th century. We shall visit a bit of history en route in the form of an ancient port city. Our next leg of this cycling route is the Rann of Kutch. Rann translated into English means salt marsh. It is also known as 'White Rann of Kutch', signifying the salt marsh colour. From June to September, the monsoon season, rainfall, and river runoff flood much of the Rann to a depth of 0.5 meters. The waters evaporate during the long dry season, leaving the Rann dry again by the start of the next monsoon season.
The best time to take a cycle tour in this area would be the winter months between November to March This cycling route is of a moderate difficulty level. The total kilometers you will travel is a little over 400 that would take you four days of cycling and an average of 100 km. Considering the road is flat, it is not difficult to reach the day's cycling target. So expect to be pushing those pedals on an average of five hours each day.
So let's trace in words what your cycling trip would be like!
Day 1 Bhuj to Pingleshwar Beach

In this first segment, you will be riding for 100 kilometers. Pingleshwar Beach is an offbeat destination and a great place to watch and photograph the migratory birds that visit. The highway ride is excellent since it is mostly traffic-free. If you start your journey early from Bhuj, you will have ample time in the evening to explore and enjoy the beach and relax.
Day 2 Pingleshwar Beach to Lakhpat
Cycling straight from Pingleshwar to Lakhpat, you would need to ride about 115 kilometers using SH 42. The history of Lakhpat is fascinating. Would you believe that an earthquake changed the fortunes of this port?

Lakhpat was a famous and bustling port for centuries before an earthquake measuring eight on the Richter scale in 1819. The houses crumbled, but far worse, the Indus river permanently shifted westward, altering this port city's physical and economic landscape. The once busy port was abandoned, and the town that once brimmed with 10,000 people stands almost entirely uninhabited today. Explore and learn about its fascinating history.
Detour Suggestion: Keen to visit Narayan Sarovar, a village and place of pilgrimage? If yes, your journey would now be 106 kilometers to Narayan Sarovar from Pingleshwar beach and then about 34 kilometers to Lakhpat.
Day 3 Lakhpat to Dhordo
On day three of the cycling expedition, expect to ride 100 kilometers traveling northeast. You will ride on SH 42 for about 55 km and then the Jaipur road and Bhitara Luna road to reach Dhordo. Start early because you want to be there before sunset. Look out for, and if you get an opportunity, stay in a Bhunga, the houses unique to the north Kutch region. They are not easy to miss because of their circular shape and attractively designed exterior walls. Known for their structural stability in earthquakes and climate responsiveness, they also offer protection against sandstorms and cyclonic winds. Learn about their superior structural construction. While the exterior walls showcase colourful paintings, a peek inside, and you'll be amazed at the designer mirror and mud work decorations.

Now a little bit on Dhordo. The name Dhordo, a Gujarati word that means white desert. It is a small village and the gateway to the salt desserts. It is also home to the annual 3-month festival 'Rann Utsav' held from December to February. An almost limitless expanse of white salt is the sight that meets your eyes from the edge of the desert. The desert transforms itself into a magical illusion that mesmerizes you at night and particularly on full moon nights. Imagine walking on the most uncommon terra firma in the world, in this case, salt. The best time to visit this place is during sunset and even sunrises. Visiting the white desert needs a permit that you can conveniently procure online.
Day 4 Dhordo to Bhuj
You would close this circular trip with the last leg of the journey- a ride to Bhuj, an 87 km route to cover. Most of your riding would be on NH 341. You will pass Hodka, a traditional handicraft village of tribals, and Brindiyara village famous for their Mawa sweets en route

The food that you will find along this trip will mostly be traditional vegetarian fare. You have a choice of hotels and homestays that dot these tourist destinations, except for Lakhpat.
The road is tarred and reasonably well maintained. You will have a comfortable and enjoyable ride, especially since it is not traffic-laden. The perfect complement to this journey would be a hybrid bike. Choose one from Ninety One bikes online store. If you prefer to check your intended purchase before you buy, visit one of the 850+ dealers across India.
With that, you're all set to explore the untraversed route and experience for yourself the wonders of Kutch
Cycling Routes
Explore India
Solo Travel
Adventures
Bike Packing
Cycle Trips
Add Review & Comment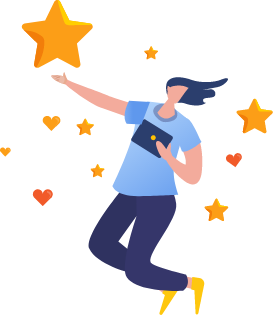 Thank you for Review