Cycling Adventures
The Top Cycling Route Near Bengaluru
Are you satisfied?

73
Already Liked

If you live in Bengaluru, erstwhile Bangalore, you are spoilt for choices in cycling routes in and around this city. This capital city of Karnataka State is aptly known as a garden city, making sure that any cycling adventures you take, you would be accompanied by greenery and therapeutic visuals. And to top it all, the weather is very supportive of cyclists. It's never too hot or too humid, making your journey a great experience. Short cycling routes offer various terrains. You can choose from easy ones like the University and Cubbon Park. Want a bit of a challenge? The Dodda Alada Mara a.k.a. Big Banyan Tree is one enjoyable and must-do ride. Nandi Hills, with its rolling hills and steep climbs, is perfect for an experienced cyclist. These are just a few of the multiple single-day cycling trails and different difficulty levels to cater to every cyclist.

Now, if you were to look for a longer itinerary, crossing multiple towns and cities, we present to you the exciting and enjoyable Bangalore to Madikeri ride. Madikeri is the headquarters of Coorg, also known as the Kodagu district. This journey will take you from one side of the state to the other, East to the West, ending in the Western Ghats. Your destination Coorg is one of the most beautiful places in the Western Ghats and famously known as the Scotland of the East owing to its misty and cooler climes.
The best time to undertake this trip is October to April where the climate is more comfortable. If you choose to travel in the peak of summer, you would preferably do more night and early morning rides to avoid the hot days in May.
While you can choose from three different highways to travel this route, a typical and well-thought-through itinerary recommended by cyclists is four days and three nights. This moderately difficult 250 km ride would take you along National Highway 275. It is a 4- lane highway, but a road widening project is underway in some sections. This journey will have mild uphills and downhills, save for the last 15-20 kilometers, where you will endure a steep climb. Coorg is, after all, a hill station, situated at about 3,000 feet elevation.
A Recommended Itinerary
Day 1: Bangalore to Ramanagar

This section is approximately a 60 km ride, a good enough distance to cover, considering it is day one, and you're warming up. You can pick up the pace the next day.
Day 2: Ramanagar to Yelava
Riding on this section would be through the towns of Mandya and Srirangapatna. You would be covering approximately 100 km of the route on this day.

Day 3: Yelavala to Kushalnagar
Today you need to travel about 75 km via Hunsur.

Day 4: Kushalnagar to Madikeri.
You are only 30 km from your destination Madikeri from Kushalnagar. Shorter than all the other days, however, the toughest, especially the last 15 km, which includes very steep inclines.

You will know that you have arrived at your destination when you see picture-postcard scenery of woody hilly slopes, misty mountains, cascading falls, dense tropical forests, tea, coffee, and spice plantations. Everything that comes together, the visuals, the aromatic scent of the coffee plantations and spices, and the woods to make this place feel heavenly. If you want to explore in and around Coorg, you would need about two to three days. You have waterfalls, reserves, forts, lakes, temples, a dam, an elephant camp, and numerous scenic spots, to list a few.
Things that you should preferably have with you on this route
Safety First:
Ensure you wear a helmet, have lights, both back and front, and if you wish, safety guards.
Bicycle Clothing:
Wear a cycling jersey and shorts to keep you comfortable and cool even when the sun is overhead. Arm sleeves are a good idea to have on so that you don't get tanned when you travel in the afternoons. Cycling gloves are a great addition to have for an excellent grip and comfort to your riding trip
Luggage Carrier:
Add a pannier if possible, or get some comfortable saddlebags. Your journey should be enjoyable, and you should not feel like a coolie.
Energy Boosters:
Pack water carriers and refill at every opportunity. You can also enjoy the tender coconut water sold by vendors along the way. Carry energy boosters like trail mix, chocolates, and similar items.
Bicycle Kit Essential:

Don't forget to check your bicycle before every ride & pack a bicycle multi-tool kit. You never know when you may need to tighten a bolt or raise the saddle height or any other reason. Carry along with you a puncture kit along with a spare tube and handpump. Punctures may occur, but they shouldn't throw your plan entirely off gear.
Well, now you've got a plan, you can fix the dates, gather your things and invite your adventurous friends. It's always fun to ride along with buddies.
Don't forget to pick the required accessories and a road bicycle for yourself, which is the perfect ride for this trip. Check out the Ninety One website to buy an online bicycles, or choose to visit one of 850+ dealer stores across the country.
Happy Riding and Live Adventurously!
Cycling Routes
Explore India
Solo Travel
Adventures
Bike Packing
Cycle Trips
Related Blogs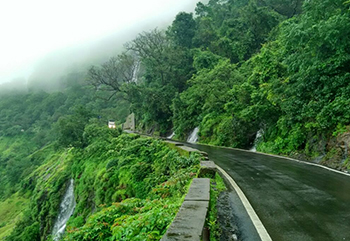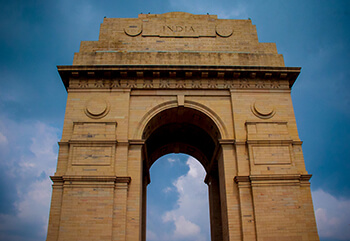 Cycling Adventures
The Must-Do Cycling Trip in Gujarat
Explore Kutch – the Unexplored Route of Beauty, History and Mesmerising Nature through an unforgettable cycle expedition
Add Review & Comment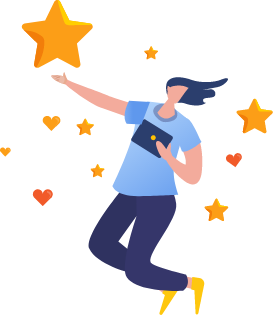 Thank you for Review