Cycling Guides
A Guide To Smooth Riding Through The Winters
Are you satisfied?

83
Already Liked

Winters in India are a different vibe altogether. While most parts of the country may not experience snow, the drop in temperature is certainly a welcoming respite. The winters are somewhat romantic. There have been ballads and songs created especially for the beautiful season, which brings so much joy into our lives. This season brings with it warm gajar ka halwa, soups, cozy shawls and blankets, and, of course, the experience of riding amidst the misty fog and the sprinkling sun.
Taking our cycles out in this beautiful weather is a thrilling experience. While riding through the challenging terrains in the summer and monsoon is quite common, the winters have their own advantages. Let's go through a few of these:
Road cycling during the summer season across the highway can be quite daring, if not dangerous. The Indian summers are not forgiving; high temperatures and the boiling sun can render even the toughest of athletes with a heat stroke. However, during the winter seasons riding across these highways is relatively easy. We are less prone to dehydration, and the temperature by noon becomes quite tolerable as well.
It's during the winter season when we can try out the extreme terrains such as snow-capped hills or hill stations. The fat-tire bikes or the FTBs are some of the perfect bicycles for such an environment. FTBs are characterized by thick and knobby tires. These tires are thicker than your normal mountain bicycles. VantageX 27.5T by Ninety One Cycles is the perfect FTB or fat-tire bicycle. It comes with features like oversized tires, 21-speed Shimano gears, and so much more.
We can also use the winter season to gain confidence in our riding skills and use it as an excuse to curb the winter blues. It's important to get a good supply of Vitamin D, and cycling is a good way to get it. We can now embrace the outdoors as most places in India receive a rather pleasant temperature in the winter months.

Let's now go through some tips which can help us ace our cycling in winter. Each of these tips will help you get the best of your ride and make your winter even more special.
Keep yourself warm: While we are not facing the scorching heat of the summer season, it's still important to dress up according to the season. Wear nice socks and gloves. Our extremities are the most sensitive during the winter season, and it is important that they stay warm. We should also have windcheaters to stay safeguarded against the icy winds. We should also cover our heads with something warm. A knitted headband or cap is a great option. Make sure that you have non-slip footwear too.
Yet another winter cycling tip is to keep your bicycle in top shape: It's easier for the mud to toughen on the tires and become difficult to remove. Make sure that you are wiping away your bike every day and cleaning it thoroughly. Keep your biking mechanism well-oiled.
Bright colours are your friend: Visibility is low during the winter season due to fog and snowfall. Make sure that you're wearing something warm and cozy but in brighter colours. You should also get lights and reflectors on your bike to make yourself even more visible on the road. Additionally, it is appreciated that you have good control over your speed.

Ride with care: Winter roads can get quite slippery in certain situations, and you must be aware of this fact. Get yourself a cycle with a good grip; every tire should have a good grip on the road to safeguard you from skidding and injuring yourself. Sleet and rain are no joke. As a tip, you can inflate your tires a little less during this season for added grip. Pedals also get wet during this season, and we risk our feet slipping off them. Get yourself some pedals with a little extra grip, or purchase some non-slip footwear.
Invest in some good accessories: Make sure that you have mudguards, as they will keep your cycle safe from sludge and mud. Mudguards are also helpful during other seasons, and we must not take them lightly. You can also purchase some thermal wraps to keep your water bottles warm and insulated. Yet another winter accessory to invest in is a warm saddle cover; this is a great idea if you're traveling through highly cold and freezing regions. Lastly, invest in safety accessories like helmets, and elbow and knee pads. These are important and must not be compromised.
Snacking is essential: It's important to keep our bodies warm, and snacking is one of the ways we can do that. Keep some nuts and dry fruits with you. Hydration is also important here; keep taking little sips every once in a while. Dehydration happens in winter too. Energy bars are a great snack that you can carry with you. Keep them on your body, perhaps in the inside pocket of your jacket; that way, even your snacks will be warm.

These cycling in winter tips will help you ace your ride like nothing before. While getting out in the outdoors might seem like a task during this season but we must always take the opportunity to explore the new season. Even our most-visited locations offer a different energy in this season. Ninety One Cycles offers us some of the best cycles, which are perfect for winter riding. Whether you want to ride on the thickest of the snow or attempt bicycling across highways, there is an option for everyone.
Add Review & Comment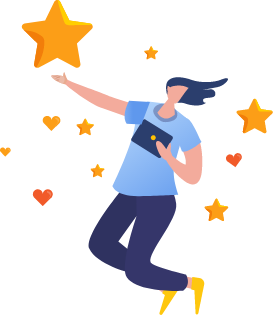 Thank you for Review