Electric Bicycle
A Novice's Guide To E-Bikes: Everything You Need To Know About Electric Bicycles

Whether your goal is to conquer miles on the road, tackle steep and technical terrain off-road, or glide through town without being drenched in sweat, your reasons to turn to an electric bicycle may differ but what can't be ignored is that E-bikes are quite a rage in today's world and have managed to create noise in the cycling industry, all for the right reasons. From their high-end, sophisticated technology to their lightweight design, this exciting mode of transportation has seen several upgrades in recent years. Long gone are the days when an electric cycle was clumsy, cumbersome, and complicated. Today, electric bicycles are crafted keeping in mind the user experience and the essential need to reduce carbon footprint. As we further roll into this topic of E-bikes, let's understand the revolution they have managed to stir and how E-bikes in India will change the way we commute in the future.
The idea is to make pedalling less cumbersome
E-bicycles come with a battery-powered assist that comes via pedalling and, in some cases, a throttle. When you push the pedals on a pedal-assist e-bike, a small motor engages & gives you a boost, so you can ride uphill without tiring yourself. The throttle mode, which is a feature in a few e-bikes, engages the motor with a press of a button. The throttle allows you to take a break while your bicycle continues to move ahead with the help of the motor. You feel powerful, and acceleration becomes much easier.
Note: As per Indian regulations, the highest speed in electronic-only mode is limited to 25kms/hour.
Yes, you still get exercise
Those who lead sedentary lives are not fit enough to ride long enough to get meaningful health and fitness benefits from biking. E-biking is great for those who want to ride longer and get a significant amount of exercise. Even if you are into fitness and exercising regularly, e-biking becomes your go-to and preferred way of travelling over driving for shorter distances. E-bikes do some of the work for you, but you still burn calories. This ensures you are more active overall.
They aren't cheap, but they can save you money
One of the biggest reasons electric bicycles in India are picking up at a slower pace is the price of electric bikes. However, what we don't consider is the maintenance and fuel money that will be saved if we compare it with a car. Not to mention the added health benefits and potentially fewer sick days from getting more exercise.
Electric bicycles are the future of transportation
Even major car companies like Ford and General Motors have jumped onto the E-bike bandwagon. They realize that cars are not offering a great solution in high-density urban areas. Cities are looking for ways to relieve traffic congestion, and the State Governments are coming up with various programs to encourage electric cycling.

It's impossible to ride one without smiling
This one is what makes all the difference. The moment you hop on to an E-bike, the feeling of whooshing through traffic or being able to demolish the goal of riding uphill on a rugged terrain will put a smile on your face.
If you are someone who has already made up your mind to buy an electric cycle online or at a retail store and are sure about the entire e-bike scene, there are a few things to remember before you pick the right electric bike for yourself.
Choose the brand wisely:
When you are ready to take the e-bike route, you will carry out all the research required for the bike itself; however, it is equally important to pick a brand that exudes the right vibe. Consider these three things before you purchase: the passion with which they are selling the product, commitment of the brand, quality of the product. Understand that if a brand is committed to the e-bike movement, they will be willing and want to help you make the most of your electric cycle through the years.
Go for a homegrown brand:
A local brand that has conceptualized the e-bike from scratch understands its audience and designs a bike that meets their preferences. Moreover, a homegrown brand can quickly help you in case of any concerns instead of interacting with a chatbot during a crisis.
The warranty matters:
We all understand that buying an electric bike is a significant investment, regardless of the total amount you end up spending. With a warranty of the different parts, you can be assured that your investments are worth it. A two-year warranty on parts, motor, and battery are considered a reasonable expectation.
Quality counts, but service is equally important:
Electric bikes aren't toys. The quality of the bike itself and its several components like the motor and battery are paramount. But remember that the quality of the different parts won't make much of a difference if your electric bicycle is not assembled and set up correctly. Your bike dealer is your greatest ally in maintenance as well as assembly.

So what is the Meraki difference?
Let's start with the inception of the moniker Meraki. It is used to describe what happens when you leave a piece of yourself in your work. The Meraki E-bike by Ninety One Cycles is engineered with this very passion by our designers. Powered to give you the ultimate riding experience, here's why you will love Meraki:
Boasts of Panasonic 36V BD Cells and a 250 Watt Hi-Torque Motor
It offers four different driving modes for the perfect acceleration that you need: pedal, pedal-assist, throttle, and cruise
Features E-brakes with automatic brake cut off for safety
It weighs only 22.3 kgs, including the motor and battery pack
Offers a range of 22-35 km.
And so much more that you can explore here.
It is time to change the way we look at biking, and that change begins with embracing our love for riding and taking it a step further by looking at it not only for recreational purposes but also as a means of transportation. With bikes like the Meraki, which make riding less cumbersome, it is easier to cover longer distances without breaking a sweat while getting in the required amount of exercise and beating traffic. E-bikes are laying the foundation of an eco-friendly future and one that sees people leading healthier and happier lives.
Related Blogs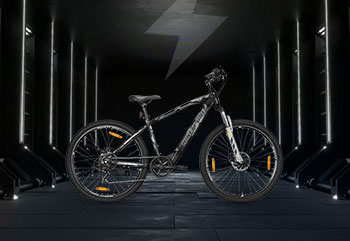 Electric Bicycle
How Can An E-bike Change Your Life?
Check out how an e-bike provides you with a plethora of benefits ranging from lower carbon emissions, a greener life, heftier wallets, and so much more!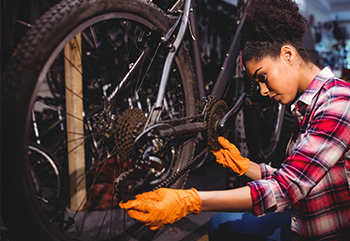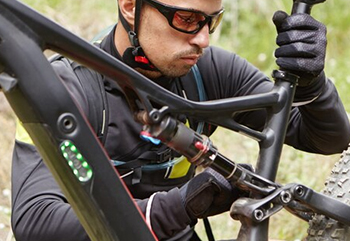 Add Review & Comment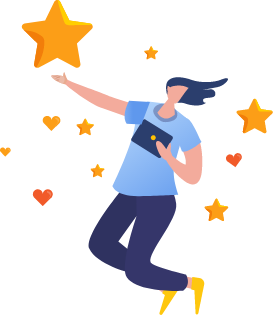 Thank you for Review