Cycling Adventures
Bikepacking: An essential guide

We've all heard of the term backpacking; there is always a friend who's backpacked across some famous trek and explored a few mountains and terrains and never fails to brag. If you are backpacking on a bike, it is called bikepacking; the elements are all the same except we've got a trusty partner with us, i.e. our bikes. Bikepacking is fun and a novel experience as it combines our two favourites: exploring and biking; this is the best of both worlds where we get to experience the thrills of adventure sports and explore the scenic beauty of the terrain. However, it is vital to take care of certain things before, during, and after bikepacking to a location. Let us take a look at this essential guide:
PREPARE YOURSELF FOR THE CHALLENGES
Bikepacking is a strenuous task, and one must prepare for it; this preparation isn't restricted to a specific type of luggage or some essential items that one must carry but a preparation that will require some serious mental and physical preparation. It isn't easy to stay in a terrain that we aren't used to; hills and forests often hold species that may be dangerous to our life. There can also be tiny pesky organisms such as mosquitos, worms, and leeches that can stick and harm your body. Prepare for such eventualities. Most bikepacking spots don't have clean inns or hotels, and we must make do with whatever limited supply we have and the resources provided to us by nature.
Physical toughness is also necessary; build your endurance and strength; they will help you out in times of need, especially if you are riding rough and mountainous terrain.

BE LOGICAL ABOUT YOUR PACKING
Perhaps you want to carry a camera, one with a big lens, to shoot the wildlife or capture your escapades in great detail, or maybe you'd like to have little extra clothes and shoes or some biking accessories. Whatever it may be, be frugal with the things you carry, and pack only essentials. If you have even the slightest doubt about the usage of a particular item, do not carry it. While biking across rugged and narrow trails, you'll feel the weight of everything you carry, understand this and delete any items from the luggage that will pose as a burden.
If you are Bikepacking in a large number, then it is still easy to distribute your luggage and carry something extra; however, in the case where you are a solo traveller or happen to have only one or two people by your side, its best to be frugal with your packing.
ENJOY THE JOURNEY
It is very easy to get swept away with the terrain and keep biking for hours on end; perhaps you make a stop only for a few minutes to scarf down some food. However, this isn't ideal. You are on this ride to enjoy the journey, be leisurely at your pace and don't tire yourself too soon. Explore the trees, the river, and the different species of flora and fauna. Do some journal entries sitting under a tree; after all, this is an experience of a lifetime. Reduce your speed a little and enjoy a bit more. Set up a tent with your friends and share your stories. If you have the space, carry a pair of portable speakers and listen to some music. Lie down and stare at the starry night; where will you ever witness a clear sky and pollution-free air in the city?
Experience the opportunity you were given to experience; it is truly mesmerising and challenging at the same time. Bikepacking is genuinely a way to explore not just new terrains but even yourself.

CARRY THE ESSENTIALS
One essential tip is to start packing well in advance and always create a list of things you'll be carrying. A well-stocked toolkit and first-aid kit are mandatory.
Here are a few things that should be on your list for a well-rounded first-aid kit:
Antiseptic wipes
Pain relief medicines
Splinter remover
Mosquito repellent cream
Antihistamine medicine
Antiseptic cream
Band-Aid
A pair of small scissors
Gauze
Oral Rehydration Solution [ORS]
Pain relief spray
Duct tape
Soap
Any prescription medicines
Now coming onto a toolkit, here are some of the essential items that should be a part of a well-rounded kit:
Allen Keys
Chain breaker
Screwdrivers
Wrenches
Mini tire pump
Patch kit to cure a flat tire
Chain lube
Brush to clean the chain
Shifter cable
Brake pads
Pliers
Zip ties
A sewing kit
Headlight
Torch
While you may not need all of them or may have to add some to this list, it is always better to be well-prepared than well-stocked when it comes to food and water. A local map should also be a part of your essentials. Befriend some locals aware of your plans and help readily should things go wrong. While having a well-charged phone is essential, keep a small phone directory and a power bank. Additionally, carry a good quality tent and sleeping bags and bring some tools for your self-defense in case of emergency.

Your friends and family should be informed of your plans should a mishap occur. While bikepacking is fun, it needs to be done responsibly. Before taking your bicycle on this adventure, ensure that you are getting it serviced to ensure its optimal performance. Understand your limitations; if at any point you feel scared, tired, or unwell, take an about-turn.
Bikepacking is indeed a splendorous experience that will teach many things in life. Everyone must take a bikepacking trip, even if it is on undulating landscapes or perhaps even in the outskirts of your city. Ninety One Cycles has a range of bicycles that can be your perfect companion in your little bikepacking adventure.
guide
Bikepacking
adventure
Related Blogs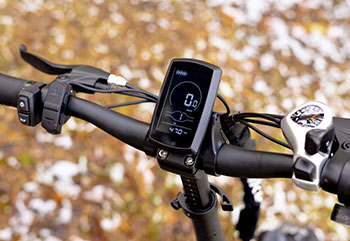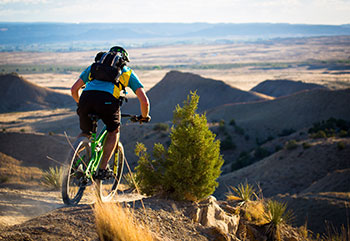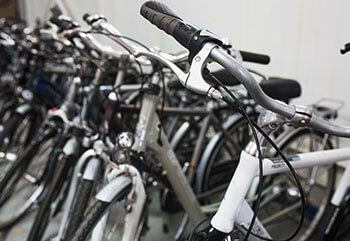 Cycling Guides
Buying Guide For Mountain Bikes
Confused as to which MTB is perfect for your mountain biking adventure? Read on to get all the information you need.
Add Review & Comment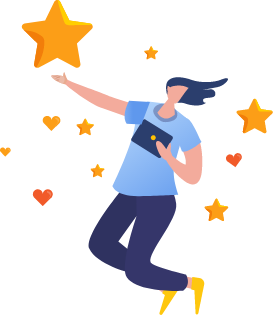 Thank you for Review