All Terrain Bikes
All-terrain Cycles: Everything You Need To Know About Atbs
Are you satisfied?

77
Already Liked

Ever since Covid-19 devastated lives worldwide forcing the entire populace within four walls, a new appreciation for the outdoors has emerged amongst people. Cycling is one activity that seems to have become a favourite across the board with many individuals, and it is truly one of the best ways to get closer to nature and understand the importance of breathing in the fresh air, gaining a new perspective, and finally, challenging yourself physically to scale new heights. The adventure sports of mountain cycling and various other off-road adventures have become enormously popular, and in the past few years, the growing sales of cycles reflect that!
There are various types of cycles available in the market, such as an e-bike, mountain bikes, fat-tire bikes, city bikes, hybrid bikes, and many more. Amongst this category is an all-terrain bike that is almost like a mountain bike and borrows hybrid bike elements. An all-terrain cycle or an ATB is perfect for all off-roading adventures and comes with various features that set it apart from other categories.

Salient features of an all-terrain bicycle:
An all-terrain bike is a strong bike and comes with features suitable for rugged and rough terrains.
An all-terrain road does well on gravel roads, and its brakes are powerful; most ATBs come with F/R mechanical disc brakes. However, the brakes can also be hydraulic.
Due to the rugged nature of the terrain, it is essential to have full suspension for a bump, and shock-free ride, and most ATBs have exceptional suspensions.
The tires of an ATB are often fat; they need to be heavy-duty and have higher traction. This is due to the rough terrain, and hence higher friction and grip are required to stay on track and not fall or slip on a treacherous path. ATBs also do well on wet roads because of their tires.
Now that we have a basic idea of an ATB, it is time to look at some all-terrain cycles at Ninety One Cycles. These bicycles are some of the bestselling bikes and are power-packed with features:
1. Leopard 27.5T:

Magnificent like the one that prowls the jungle, this ATB is perfect for riding over gravelly and leafy forest floors and comes in two beautiful colours, i.e., Black Orange and Silver Orange. These sleek colours make it look like a beautiful beast and please its rider. This bike comes with numerous features, such as L-TW00 gears at the derailleur. It provides a shock and bump-free suspension system. This is perfect since most off-roading adventures provide various obstacles. With a robust suspension system, will be able to ride with fewer hindrances. The frame of the bike comes in classic carbon hi-tensile steel.
2. Defeatr Defeat Fear 29T

This bike assures its rider of excellent performance over the most treacherous terrains with exuberant and exuding elegance. This bike truly defeats fear and has a confident personality. The engineering of this bike is supreme and is built with a frame of sturdy and durable carbon hi-tensile steel; this makes the bike strong and yet lightweight. The bicycle gives the rider a smooth experience with its nylon grip hi-traction 29 x 2.1 wide tires. The rider can drive confidently without worrying too much about the hurdles with such tires. The bike also has a shock-free suspension and gives the rider a flighty feeling, and it is indeed like galloping over a majestic horse. The bicycle also comes with F/R mechanical brakes and is a must-buy for anyone desiring off-road adventures.
3. Granite X40 27.5T

It is engineered for toughness, and like a mighty rock, this ATB zooms across gravelly roads. The Granite X40 comes in elegant colour combinations such as Silver Red and Black Orange colour variants. The bicycle is built in a frame with hi-tensile steel and has a fork of V91 suspension 80mm travel that offers the comfort of zero shock suspension. The disc brakes in the bike provide a safe ride to its rider and are handy when it comes to controlling the speed. The Granite ATB also comes with hi-traction nylon 27.5 x 2.1/2.4 wide tires; it is essential to have thick and fat tires for off-roading adventures since thick tires offer better grip and friction with the roads. The bike also possesses double-wall rust-free alloy rims and water transfer decals that make this bike a beast ready to be tackled.
4. Viking 27.5T

Like the Nordic warriors, this namesake bicycle is a force to be reckoned with! The Vikings are known for thriving in rugged and harsh terrains, and just like them, the Viking 27.5T comes with phenomenal specifications and features that make it one-of-a-kind. The Vikings 27.5T is constructed for gravelly roads and rough terrains. This bike comes with a frame of carbon steel that makes it strong and durable. This ATB also offers zero shock suspension, making your rides smooth and bump-free. This ATB variant also offers dynamic F/R mechanical disc brakes and hi-traction nylon 27.5 x 2.4 wide tires that make its performance smooth!
5. Topgun 27.5T

We've all seen Tom Cruise woo us in Top Gun, and this all-terrain bicycle at Ninety One Cycles will do the same. Anyone who wishes to be an avid adventurer needs to give this bike a thorough consideration. With lightweight hi-tensile steel, rigid steel fork, rapid and secure power V-brakes, and single-speed gears, we see a bike ready to tackle any terrain. It offers hi-traction tires and a premium seat. This bike performs excellently on gravelly and other challenging roads.
The all-terrain bikes are like hybrid and mountain bikes;they perform well on all terrains and offer riders features that might be missing in mountain and city bikes. An all-terrain bike should be taken care of with regular cleaning, regular greasing of the chain, and servicing at the bike store. An all-terrain bike will make your adventures better and more exciting and should be checked out at Ninety One Cycles.
ATB
whether
all-terrain bike
Related Blogs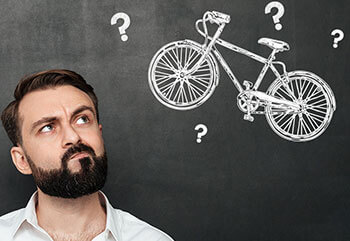 Cycling Guides
Choosing Your Bicycle
Picking the right bicycle for yourself is not an easy task especially if you are just beginning to love this activity. This guide will help you pick your bicycle in the easiest way possible.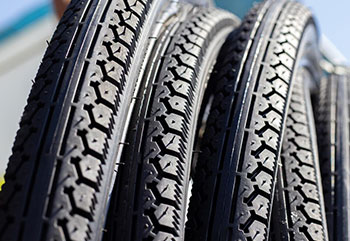 Add Review & Comment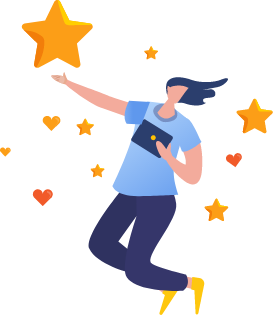 Thank you for Review