Bicycle Tyre
The Different Types Of Cycle Tyres And All You Should Know About Them!
Are you satisfied?

85
Already Liked

It isn't an overstatement when we say that a cycle tyre might just be an essential component of a bicycle. Back in the day, tyres were rudimentary in their build, and most cycle companies used a similar type of tyre on bikes. However, these days, through a lot of research and development, various types of bicycles have come to the fore, and one of the defining factors of these bicycles has to be their wheels. A mountain bicycle will have a different wheel than a fat tyre cycle or even a road bike. Choosing a bicycle depends heavily on the type of wheel it possesses. Taking care of a cycle's wheels and changing them upon damage is an essential part of maintaining the cycle; however, before we jump on to that part, let's discuss the different types of tyres on a bicycle.

Types of cycle tyres:
1. Road bike tyres: Road bike tyres are some of the smoothest and most efficient tyres in the entire cycling range. They are created especially for asphalt reads and other paved surfaces. A road bicycle tyre aims to create a smooth and speedy experience. Most road tyres are skinny and light and run at relatively high pressures of 80 to 120 psi; this ensures supreme performance. However, the more you ride the tyres, the more they will develop textures and begin finding grip on the road. The Tracer 700C MS by Ninety One Cycles possesses super slim tyres that are lightweight and promote aerodynamics. Most road bike tyres come between 18C to 32C, and the Tracer 700C MS has a width of 28C, making it the perfect road bike option.
2. Commuter bike tyres: There is no single type of commuter bike; most hybrid bikes come under the category of commuter cycles. However, they can all vary from brand to brand. Specific commuting bikes are suitable for gravel and city roads, while some are good only for well-paved asphalt roads. However, most commuter bicycles sport wider tyres than road bikes; they might also have better traction as a commuter bike is efficient enough to ride over cracked roads and potholes. Commuter bikes might also have puncture protection features. Bikes like Bloodwing 700C by Ninety One Cycles are the perfect options as they are great for commuting and even light off-roading

3. Gravel bikes and cyclocross tyres: These bikes and their tyres are built for another level of adventurer or bikepacker. Gravel bikes can be considered a type of hybrid bike as they are a crossover between road bikes and mountain bikes. These bikes are great for riding on unpaved but flat roads and are also perfect for light off-roading or someone who is giving mountain biking the first try. They have aggressive knobs that maintain traction with the road. The Wayfarer 700C is the perfect gravel bike and comes with a width of 35C thicker than a road bike.
4. Mountain bike: One of the strongest bikes. The mountain bikes are some of the strongest in all cycles as they can withstand numerous conditions; they can be in the thickest of the forests and tallest mountains and chart all sorts of inclines and declines. With this withstanding prowess, their tyres also resonate with the terrain and are thick, knobby and far more resistant to punctures than the other bikes. These tyres are aggressive and have a good grip against the terrain. The air pressure in the tyres also acts as shock absorbers. The Wolverine 29T by Ninety One Cycles is one of the best bikes for mountain adventures; this bike comes with a width of 2.1 and gives the rider the necessary confidence. The grip on the bike is perfect and comes with better puncture-resistant capabilities
Apart from understanding the different types of bikes, it's also essential to understand the different sizes. For mountain biking, wheel sizes of 26, 27.5 and 29 are crucial, while most road and commuter [hybrid] bikes are 700C, these sizes are essential, and one must choose a wheel that works well with the rest of the bike as well.

Reasons for changing the tyres:
There are various reasons why a tyre needs to be replaced. Let's take a look at some of them:
Daily wear and tear are one of the first reasons a tyre might need replacing. A new or well-maintained tyre will be rounded and full. However, the more one rides the cycle, the flatter it starts to get. This flatness of the tyre can be noticed from the centre of the tyre and spreads towards the edges. Once the flatness increases, it indicates the requirement for a replacement.
Sometimes, while riding a bicycle, a tyre may come across some cuts or holes. Harsh weather like the summers can also affect the outer casing of a tyre. While some wear and tear are expected, however, if you can see the inner part of the tyre. It's time for you to change it. Therefore, you must inspect your tyres and bike from time to time to stay on top of any damage. Also, go for tyres that are puncture resistant as they can sustain the outer environment for longer.
While you must think that a cycle gets damaged only through daily usage, you're not wrong. However, keeping the process chained to the staircase isn't the solution. Rubber gets tight and brittle as time goes by; you might even start noticing cracks on the rubber; once the cracks start to appear, it's time for you to change the tyres.
There are chances that you haven't noticed the flat spot. However, when you see white fibres on the tyres, it usually means the tyre is way past its use. These nylon threads enforce the shape of the bike and should be kept inside the outer casing. Once you notice them, change your tyres.
Summers are not suitable for tyres, and it's best to store your cycle in a cool and dry environment. Sometimes, certain bubbles appear, or deformities start to appear on the tyres. When this happens, you must change your tyres and ensure the cycle is stored well.

Cycle tyres are essential components of a bicycle, whether it is a fat tyre bicycle or a road bike, and one must adequately care for them. Give your tyres a regular inspection and ensure adequate air pressure. Tyres go through regular wear and tear, and for a regular rider, there will come a time when tyres will have to be changed. In such a situation, choose a tyre that fits nicely on the rims and is proportionate to the bike's frame.
Related Blogs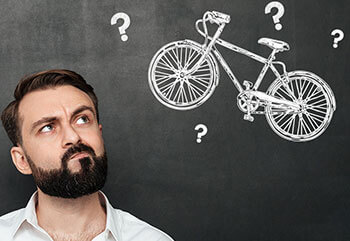 Cycling Guides
Choosing Your Bicycle
Picking the right bicycle for yourself is not an easy task especially if you are just beginning to love this activity. This guide will help you pick your bicycle in the easiest way possible.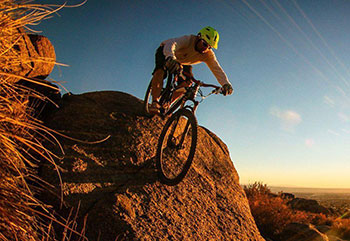 Add Review & Comment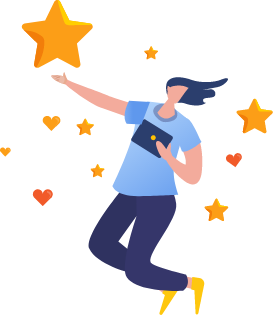 Thank you for Review