Cycling Guides
Buying Guide For Mountain Bikes
Are you satisfied?

62
Already Liked

Congratulations on venturing into Mountain Bicycling. An amazing decision where you would reap tons of benefits. You will not only gain from a full-body workout, but you'll also refresh your mind basking in the lap of nature, fill your lungs with oxygen-rich air, and enjoy spectacular views. What more could you ask for!
Now to achieve all this and have fun, you must make sure that besides being dressed right for this adventure sport, your bicycle must be appropriate in all aspects. Let's go over a few factors that you must consider when you purchase your MTB or Mountain Bicycle. After all, dominating the rough terrain is what your MTB will do, and it is no easy task and requires superior specifications for each of its components. Let's explore them.
1) Bicycle Size

This is one aspect that is not only valid for an MTB but any bicycle or fitness gear. You can check our article on how to choose the perfect bicycle (link). Don't solely rely on stated sizes S, M, L which generally correspond with your height. Visit any one of our retail outlets (link) and try out and test ride an MTB from the Ninety One (91) bike series. The rule of thumb that applies to finding the perfect fit is to straddle the bicycle with both your feet flat on the ground. The perfect size should be the one that gives you a standover clearance of approximately 1-2 inches between the groin area to the top tube of the bicycle. Remember a well-fit bicycle to your height and riding style is what will make cycling an enjoyable experience and will make you a confident rider.
2) Frame

The frame material choices include steel which tops in durability and strength but on the other hand, it makes the bicycle heavier which is not the best thing especially for an MTB. You then have carbon fiber and titanium, both lightweight and durable but not as cost-effective. The most commonly used and does well on all parameters is aluminium alloy which is strong, light-weight, and cost-effective
3) Tyres
Pronounced Tread Profile for better grip and traction
Think of bike tyres as you would of your hiking boots sole. Like you would look for one that has a good grip to confidently climb hilly terrains, similarly, in a tyre, you would look for the tread. Tread refers to the rubber on a tire circumference that makes contact with the ground. Tires are made of treads and tread patterns or grooves. Tread depth defines traction. Always look out for Hi-traction tyres to ensure your MTB has a firm grip to safely traverse off-road and climb hilly trails.

Width
Wider the tires, the better the grip. You should be looking at a minimum of at least 2" wide tires. A wider tyre provides greater grip and stability, especially when turning sharp corners or when in speed. Be mindful about too wide tyres which add to higher friction affecting speed, and increase the weight of the MTB.
4) Gears or Speed

The gear count on an MTB can be from 0 to 20. You should choose based on the terrain you plan to traverse on. For steeper terrains look at bicycles with higher number gears. Flat terrains call for less number, or no gears work just fine.
5) Brakes
A better choice from the two options Hydraulic disc brakes or cable-actuated disc brakes is the former. The hydraulic disc brakes give a stronger braking action with minimum effort. Additionally, they self-adjust themselves in case of the brake pad wear and tear
6) Suspension

The Suspension in an MTB can either be rigid, hardtail, or full suspensions. While full suspensions indicate that the bicycle has suspensions in both, the front and back tyres. An ideal choice if most of your cycling is off-terrain and rocky and includes very steep climbs and descents. Hardtail is when the bicycle has only a front suspension. These bicycles tend to be lighter in weight and a great choice for off-road cycling and commuting as well. The hardtail suspensions are a beginner's and intermediate-level mountain rider's choice. A rigid mountain bike does not have any suspension in either the front or the back tires. They normally sport thick tires to absorb the surface shocks from riding on uneven trails and rocky roads. Great for amateur off-road cycling but unsuitable for pro-enthusiasts.
7) Wheel Size

You have the options of 26", 27.5" and 29". The bigger the wheel size, the faster you will go. The most common size is 26" which takes you through rough terrain well. Same with the 27.5" which mostly complements the hardtail or full suspension bicycles. However, if you are into long-distance speed racing then hands-down the 29" is your best bet.
You'll often find MTB's classified using terms like Enduro, All-Mountain, Trail, XC, Downhill, etc, or any other 'en vogue' term. These categories sound trendy but are vague and unhelpful when you need to choose the right MTB. The choice of the MTB that you pick for yourself would be based on what terrain you are likely to ride, your riding style, the frequency of riding, and cost. Keep in mind that whatever you choose may not be the perfect one with your choice of features. It's up to you to figure which tradeoff works with your priorities.
Use the information that we've explained about the features that you should be looking at to make a choice. Visit our online bicycle store to explore the wide range of MTBs to find your perfect match to your need in an MTB.
Conquer the trails and hills with your MTB!
MTB
Mountain Bikes
Buying Guide
Product Reviews
Add Review & Comment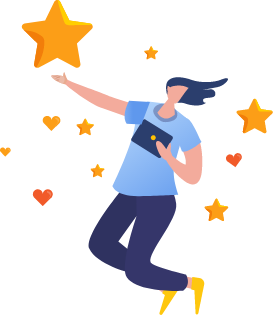 Thank you for Review