Cycling Tips
Cycling Checklist for Beginners
Are you satisfied?

70
Already Liked

Like any activity, cycling comes with multiple do's and don't, know-how's, accessory catalogues, good-to-haves, etc., etc., which can all be confusing. We have compiled a checklist covering eight essential aspects for people starting their cycling endeavour to help make their rides remarkable and satisfying experiences.
The Right Bike Type & Size
A critical aspect of cycling is making sure you have the right bicycle in terms of the type, as well as size. Bicycle types depend on riding terrains and specific riding reasons. If you are planning to commute and the distance you cover is quite lengthy, we recommend an e-bike and suggest adding a pannier. An e-bike will work well so that you let the bicycle take part of your effort and energy so that you can reach your workplace fresh. A pannier is better to carry your backpack or any other case than slinging it on your back while riding. However, if you are adventurous and your cycling journeys take you through hilly trails, an MTB or a Mountain Bike is your best bet. A Hybrid bicycle is perfect for riding on paved surfaces. Their slim tires make for a speedier ride. If you're looking to enjoy your ride at your own pace and explore the untamed terrain, choose from the niche cycling options of Fat Tires Bike. Their wide tyres improve grip and can easily and comfortably be ridden on wet, muddy, sandy, slippery terrain.

Whatever the style and purpose of your bicycle, make sure that the bicycle size is your fit. Most manufacturers put the user's height along with other details for each bike. That is indicative, but the better way would be to stand astride the top bar of your intended purchase and ensure that there is at least a 1 2" gap between the top bar and your groin.
91Tips: Adjust the saddle height, so the riding position is comfortable for you.
Cycling Skills
Yes, we're not joking. We know and assume you can balance and ride well. But you have to make sure that you are exceptionally familiar, and it should be like second nature, how to start and stop a bicycle. Remember, you are riding along roads that may have traffic along with other motorists and may require you to stop and start cycling multiple times. Practice putting one foot on the ground and the other on the pedal in a ready-to-start position so that you can begin immediately pedalling on cue. Also, practice using the brake so that your stop is not abrupt and forceful. It should be a gentle and slow press of the left-hand brake lever, which controls the back wheel gear, and then the right-hand lever for the front wheel brake. For immediate braking, press both brake levers together but it is not a recommended stance since it throws you forward, and going over the handlebars is not far-fetched. Practice moving your body backward when you press both brakes together.

Shifting gears Practice a bit though not necessarily. You can ride your gear bike without using gears. But then, where's the fun in that. Don't worry about being in the 'right' gear. Choose one that allows you to pedal efficiently and comfortably. Keep in mind these two things:
1) When cycling uphill, change the gears on the right shifter to make pedaling more effortless, and
2)Start using the ones on the left when you start running out of gears on the right.
With a bit of practice, you will remember which gear shifter controls which derailleur and in which direction you need to pull or push.
Clothing
When you cycle, what you wear should all be about comfort and safety. Comfortable so that you do not feel restricted with your arm and leg pedal movements, and safe that there is flowing cloth that can get in the way of cycling or get entangled in the wheels.
While if you were to search online, lycra cycling jerseys and cycling shorts are popular.

They perfectly complement the sport by keeping you cool and comfortable. They are more apt for, say, a long-distance bicycle ride and for frequent, regular riding. While just shopping around your neighbourhood does not warrant cycling clothing. However, you must always wear good-fitting shoes, laced or otherwise, that do not have the possibility of slipping off your feet as you pedal along.
Safety
Safety has to be foremost in your mind even when doing a short ride around your own area. Always wear a bicycle helmet. Think of bicycle helmets as you would for car seat belts. And don't pull one out that you bought decades ago. Technology has since changed, and updated bicycle helmets are cool to wear and lighter. Make sure it fits snugly and is comfortable, and most importantly, use it correctly fasten it while using. Additionally, you must use lighting, both for the back and front, especially when riding in low lighting and under-lit roads and trails.

Pre-Ride Bicycle Check
A pre-ride check is a must-do before every ride. It takes only a few minutes but could save you from a potential accident and wasted time. The test would help you avoid punctures, ensure nothing comes loose while on your ride, and establish the smooth functioning of the mechanics of the bicycle.
Check that both the wheelsets are securely fixed by checking the axle nut or quick release mechanisms are tight. Then check that the tyres have the correct air pressure as recommended and that there is no debris on the threads that could be a potential puncture reason. Check that the brake lever and each of the brakes are functioning by doing a brake check. And finally, do a bicycle chain test to ensure that it is adequately lubricated. Check our detailed article here.
Puncture Repair Know-How and Repair Kit
While you may have done multiple checks and you could still get a tyre puncture. Statistics reveal that the most common issue that a rider faces is a punctured tyre. So besides knowing how to repair a puncture to the tyre tube, you must also carry the necessary tools, like a spare tube if required to replace, and sandpaper, patch, and glue to fix the tube. And tyre levers, besides a bicycle pump and a bicycle multi-tool kit.

Food and Drink when you cycle
Hunger pangs and thirst hit at the most inconvenient time Cycling is no different. Make sure you carry a good amount of water using a bottle attached to a bottle rack. And for energy, food in small portions that are portable is the best bet. Pack some chocolates that don't easily melt, trail mix, and energy bars easy to carry and less likely to go bad if packaged correctly.
Road Safety
Make sure you are aware and observe all the road signals. Additionally, besides following the road rules, you should also be aware and use hand signals that you, as a cyclist, should be adopting to let other drivers and riders know your intentions. Whether stopping, slowing down, turning left or right, or hazard ahead, knowing the universal indications and using them is good practice to follow
Another safety tip is to try and map your ride along bicycle-only lanes wherever possible. They are safer and preferable than using roads with other motorized vehicular traffic, even if it means going a few extra kilometers. Remember, cycling is never always about reaching the destination but also about enjoying the journey.
Cycling shouldn't be a daunting task but rather an enjoyable activity. Following these tips, especially as a new cyclist, would help make your rides a great experience.
Do you have tips that you think are a must-do or a must-know for novice cyclists? We'd love to hear about it. Please share by posting here Please do share by posting in the comments space below.
How-to
Solo Travel
Buying Guide
Bike Packing
Tips
Road Safety
Add Review & Comment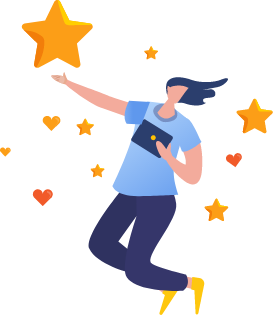 Thank you for Review