Bicycle Know-Hows
5 Creative Ways to Store Your Bicycle Indoors
Are you satisfied?

52
Already Liked

Many city dwellers are ditching their commute by car or public transport and switching over to cycling. Reasons for this trend range from health consciousness, trying to stay socially distant, and even saving money, especially with the ever-increasing price of fuel. This movement, while positive, comes with a dilemma. While practical for city commutes, bicycles face big hurdles when it comes to stowing them in compact apartments and small flats. The bicycle feels right at home on the streets, but in your home, they become awkward and appear misplaced. They don't have to be so.
We have five creative ways that you could use to aesthetically tuck or store your precious bicycle in your apartment or flat while using minimal space. When deciding what works best for you, keep in mind that some of these ideas include permanent fixtures into the walls and ceiling.
1) Floor Racks

If you have a large unused balcony or passageway which is not a thoroughfare, you can place a bicycle stand or rack. Even the extra space behind a sofa or lounge chair can become the designated spot to place your cycle rack. You can choose from either horizontal or vertical storage. Among bicycle floor racks, you also can choose a free-standing weighted tripod as a base and a vertical pole with hooks to hang your bike onto.
2) Ceiling to Floor Pole Racks
Another popular non-permanent bicycle rack is in the form of a single-pole that clamps in place between your ceiling and the floor by using either a hinge or spring. The pole has hooks or pegs that you can use to hang your bicycle on.
3) Wall Leaning Racks and Stands
A wall-leaning bicycle stand is a creative style that does not require installation. They are designed to be placed on the floor and leaning against the wall akin to a closed ladder. The bike is hoisted on top or along the length of the stand on hooks. It is a great option if you are restricted from drilling the walls, but not-so-great if you have kids or pets on the same premises. It is more suited to carpeted floors rather than tiles as there are chances of slipping.

4) Wall Mounted
A wall-mounted rack is a permanent bike storage design and a great way to save on-floor space. You have the option of different hook designs that support either horizontally placed or vertically positioned bicycles. Choose according to the area that is available and your personal preference. You can get decorative clips and stands that do not shout out Bicycle stand. In fact, they are creative and can be disguised as a wall showpiece. Since your bike will hang parallel to the wall, take note of the width of your bike's handlebars. There has to be proper clearance. Additionally, consider how to protect your walls from scuffs and marks. Remember, wall-mounted hooks require installation making them permanent. So ensure you finalize the location with a lot of thought.
5) Ceiling Hoist
A ceiling hoist is an ingenious way to store your bicycle out of the way and not in the line of sight. This method is excellent if you have a high ceiling. This style requires permanent fixtures in the ceiling linked with two drop-down hooks that can be moved up and down with a pulley. All you need to do is hoist the seat and the handlebar with the two hooks and then pull the pulley rope to lift the bicycle off the floor, and finally secure the excess cord to a separate wall cleat.

Let not the lack of bicycle storage be a deterrent to using the most eco-friendly and healthy form of transportation. Explore the options that are complementary to your home and your style.
And if you have unique and creative ideas for indoor bicycle storage, share them with us with a photograph and well add your awesome idea to our list, of course, giving you credit. Write to us by adding a comment in the space below.
Now with these creative storage ideas for your bicycle, you can make plans to buy one. Check out the fabulous collection offered by Ninety One Bikes here.
Happy biking!
Related Blogs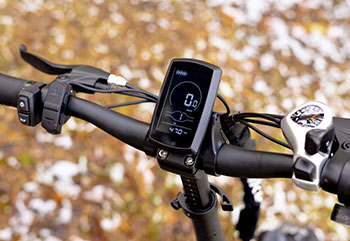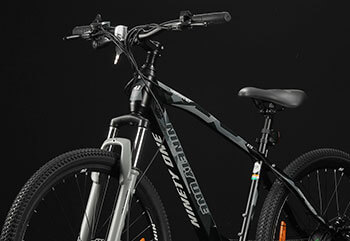 Electric Bicycle
How To Maintain Your Electric Bicycle?
While E-bikes are super convenient and easy to use, you have to make sure you maintain and take care of them from time-to-time. Here's what an E-bike requires out of you.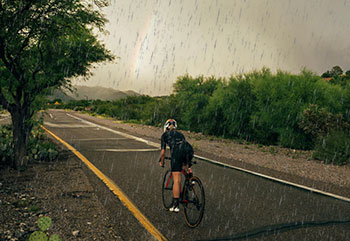 Add Review & Comment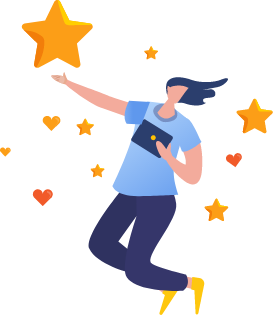 Thank you for Review