Electric Bicycle
How To Maintain Your Electric Bicycle?
Are you satisfied?

58
Already Liked

Electric vehicles are making a solid entry into the automobile industry; one of the key benefits of purchasing an electric vehicle is the minimal reliance upon fossil fuels, lower noise pollution, and a promise of a greener and better environment. Electrical vehicles are a gamechanger in every sense of the word. However, one of the segments of this industry is the electric bicycle. It is one of the most talked-about products in the lifestyle industry. It is a healthy and ergonomic option for the citizens of the current century, focusing on reducing their carbon footprint. Ninety One cycles offers two electric bikes in India. Let's take a look at them:
MERAKI S7 27.5T:
An electric cycle that's a class apart from its contemporaries. This Meraki variant comes with a smart LCD offering you essential information such as speed, the different modes, and battery charge level. An elegant derailleur mechanism went through intense R & D to perfect the riding experience on the Indian roads and terrain. Another feather in this bikes well-decorated cap is the best in market batteries, i.e., 6.3 Ah Panasonic cells with 2000 discharge cycles; these cells are also used in some of the best e-vehicles in the world, and of course, Ninety One cycles aim to provide the best of the best to its rider.

MERAKI 27.5T:
This variant offers almost 18 to 35 Kms worth of ride per charge and is excellent for a working professional, student, or biking aficionado. An LI-ION Panasonic battery provides the rider with a smooth and hassle-free charging experience, while the 250-Watt IP65 [waterproof] motor offers a seamless ride. The bicycle also comes with four driving modes: Pedal, Mode Pedal Assist, Cruise, and Throttle [these modes are also available in Meraki S7].

Apart from their respective features, both bicycles offer an electronic locking system, water transfer decals, rust-free alloy rims, hi-traction nylon tires, hi-tensile carbon steel frame, mechanical disk brakes, and ergonomically ventilated saddle that offers a premium lumbar support experience for the rider. Ninety One's E-bikes are perfect for the Indian roads and perfect for all terrains with various modes. The bike's motor is ideal for withstanding rain and dust and hence becomes the ideal option for anyone interested in purchasing an e-bike. With the best-in-class customer service support from Ni, these e-bikes only prove their efficiency.

While purchasing an electric bike is the first step, maintaining them happens to be the second and crucial step for any rider. The Indian subcontinent, while perfect for experiencing a beautiful, diverse, and scenic ride, also contributes to dust, grime, and grease on the bicycle's drivetrain. To increase the longevity of the bike, regular maintenance is essential.
Regularly washing the bicycle is essential; it keeps the dirt off the drivetrain and promotes a safe, efficient, and smooth riding experience. A drivetrain clogged with grease and grime may hinder the chain and motor from functioning correctly. While washing and cleaning are necessary, the bicycle shouldn't be washed with a jet spray or submerged in water. A soft wet cloth and gentle detergent are perfect for cleaning the bike. A regular dry dusting off the bike between wet washes ensures cleanliness and keeps it sparkling. A degreaser may be used if there is enough gunk on the derailleurs. Battery life and a well-adjusted gear will be redundant if the drivetrain is unclean
Another critical point one must keep in mind is the frequent lubrication of the chain. A lubricated chain contributes to a smoother riding experience. After almost every ride, one must lubricate the bike chain, especially after a thorough cleaning session.
The air pressure on the tires of the e-bike must be checked frequently. A tire with low air pressure offers potential for accidents and forces the motor and battery to work harder. This put undue stress on the bicycle, reducing its longevity.
Just like any other vehicle out there, an e-bike, too, goes through wear and tear. Its components are specifically engineered to assist in smooth riding, effortless peddling, and solid and powerful brakes. Regular usage of the bicycle, while important, also leads to deterioration over a period. Regular servicing is recommended. Ascending a mountain or descending on, riding, and even peddling demand increased power output from the bicycle. It is crucial to understand and read your bikes requirements to either fix a loose bolt or a component change.
The storage of a bicycle is a crucial point to consider; the bike must not be stored in extreme temperatures as they may damage the battery. A cool and dry place close to a charging point is ideal for a bike.
An e-bike must have a charge between 30 to 70 percent before it is taken out for a ride. A charge below 20 percent only makes the motor work harder on a lower power supply. A decent charge also offers an unhindered riding experience. Even when the bike is stationary, a charge of at least 30 percent and above must be maintained.
Before taking the bike for a ride, a quick check of the cables brakes and a cursory glance at all the parts and components is advisable.

While an e-bike will function perfectly without considering the tips mentioned above, it is always best to take care of your beloved partner to operate and ride like a dream. E-bikes are undoubtedly the future of cycling in India, and for terrain as diverse and rough as ours, it is vital to consider a bike that has been tested on the Indian roads. Ninety One cycles ensure testing and further improving its technology for a smooth riding experience. Whether it is an adventure for which you choose the throttle mode or a gentle peddle mode to explore the beautiful town you live in, Ninety One Cycles has an option for all. They have a range of bicycles for men, women, and children and cater to a wide variety of cycling requirements. Moreover, they offer doorstep assembly of bicycles along with free shipping.
Add Review & Comment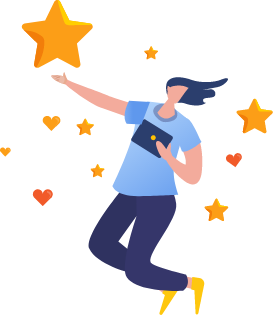 Thank you for Review