Fat Tire Bikes
Get Your Hands On The Best Fat Tyre Cycles Under Rs.20K
Are you satisfied?

75
Already Liked

With incessantly increasing pollution levels and the increasing interest in physical & mental health, people are gradually moving towards a lifestyle that is more sustainable. The pandemic opened our eyes to the more important things in life and the smaller pleasures. And one of the best things that it led to was the increase in the number of people embracing cycling as a hobby or even as a way of daily commuting.
The great bicycle boom of 2020 is still seeing effects and many have now adopted it as a part of their lifestyle. So, if you are one of the pandemic-driven cycling enthusiasts or have been intrigued by the activity for years together, you must definitely know about one of the most talked-about categories of bicycles - FTBs or fat tyre cycles.

A brief introduction to fat tyre bicycles:
FTBs also known as fatties are meant for everyone - beginners to professionals. From their robust build to their mind-blowing features, you can't ignore these cycles. Designed to perform on any terrain, fat tyre bicycles stand out from their contemporaries owing to their monstrous tyre sizes. Even though fat tyre cycles aren't the first preference for fitness, you can rely on these beasts to get you through any weather and terrain.
Before we move on to some of the best budget FTBs in town, here's why we think the fatties are a value for money.
1) You can cycle through any weather & any terrain:
Why should a change in weather affect your cycling routine? Fat tyre cycles are likely to adjust to any weather. They won't let you slip in the rain or even snow. Their tyres won't sink in the mud, making them the perfect means of transport that is safe to use. Also, since they are heavier than regular bicycles, they have a stronger resistance to winds. The extra grip of wide tyres provides great comfort to riders too.
2) Increased comfort during rides:
The fat tyres of these bicycles don't need a lot of inflation as they provide comfort at a lower tyre pressure. You can ride them comfortably at even 10 or 15 PSI. Also, fat tyre bikes are rigid and have a suspension system integrated into the tyres. The elasticity of the rubber helps absorb shocks, thereby increasing comfort.
3) Better balance for beginners:
Since the tyres are wider, there is more contact surface which means there is greater balance. So, they are perfect for those who are still afraid of balancing on a two-wheeler. With some practice, even amateurs can learn in no time.

So, if you are looking for an FTB that can be carried with you for your next adventure to the mountains or are looking for a budget FTB that you can polish your cycling skills with, then here are three of the best FTBs that tick all the boxes of ease and comfort at an economical price.
1) VantageX 27.5T:
This cycle is perfect for roads with lots of obstacles. It has a carbon hi-tensile steel frame, a 91 suspension 60mm travel fork, mechanical disc brakes and 21-speed SHIMANO gears. The cycle also has oversized tires, which offer massive traction on the road. A part of Ninety One Cycles Xtreme Series, VantageX comes with 3-inch fat-tyre hardtails to brave any trail.
2) Skullrider 24T:
With innovative engineering and efficient design, the Skullrider 24T is a fearless and rugged ride that cannot be ignored. With a 3-inch tyre size, zero-shock suspension and effective disc brakes, this fat tyre bicycle will definitely set you apart. Hop on to this wonderful beast for a ride that you cannot forget.
3) Skullrider 26T:
The Skullrider is a superb bike that comes with a host of fantastic features that make it a cool ride on all terrains. With the fierceness of an MTB and ATB and the dynamics of a hybrid bike, the Skullrider is here to impress. The bike has a frame of carbon hi-tensile steel and classic three-inch oversized tires that offer excellent grip on the road.

Fat tyre bikes are like beasts that can conquer any obstacle and challenge. Get your hands on any one of these FTBs and we are sure this cycle will enhance your cycling experience. With impeccable features and looks that could kill, these cycles are a great way to embrace the beautiful sport of cycling.
FTB
VantageX 27.5T
Skullrider 24T
Related Blogs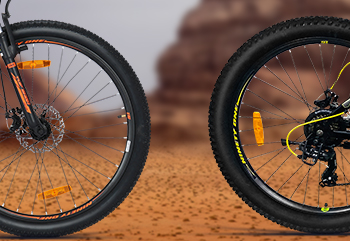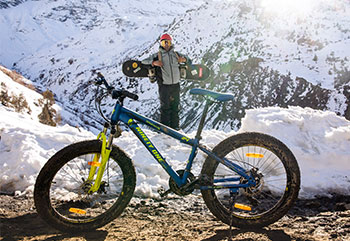 Fat Tire Bikes
Fat Tire Cycles: Everything You Need To Know About Ftbs
Fat-tire cycles might just be the vehicle you're looking for to chart the toughest terrains in the world. They are svelte and stylish, and like a robust willed beast, these fat-tire cycles can conquer just about anything.
Add Review & Comment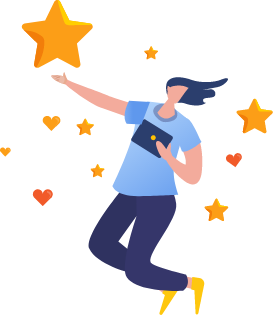 Thank you for Review