Cycling Guides
The Battle Of The Beasts: Understanding MTBs & FTBs Better
Are you satisfied?

54
Already Liked

In the past few years, we've seen a great resurgence of cycling, especially after the pandemic. Perhaps, we as a community have realized the meaning of the outdoors and the importance it holds in our lives. The outdoor world is highly stimulating for our senses, and there are tremendous benefits to spending time in the great outdoors, especially in nature. When cycles were invented, we didn't expect them to evolve so much that there would be multiple versions based on one's riding style.
If you're interested in long-distance riding on paved surfaces, we have all-terrain bicycles which find themselves perfect to be ridden across multiple terrains with great efficiency. We also have mountain bicycles and fat tire bicycles, which are great for challenging terrains, and then we have a hybrid cycle that bridges the gap between a road cycle and an MTB. Here in this blog today, we will explore two related bikes, namely the fat tyre cycle or the FTB and the MTB bicycle. So let's go:

Mountain bicycles
An MTB cycle or an MTB gear cycle is particularly designed keeping in mind rougher terrains. These cycles are designed for adventures and all kinds of off-roading. The cycles are designed in a manner that makes them perfect for rocky and uneven terrain. These cycles come with knobby and durable tires which form a perfect union with the ground, making sure that we have a good grip. These cycles also come with wider handlebars and have either hardtail or full suspension, which ensures a shock-free and stable ride for the cyclist. There are subcategories of MTB cycles as well, and many brands offer amazing MTBs. However, Ninety One Cycles is proud of engineering a cycle that fulfills the dreams of every MTB cyclist out there. The Shadowfax 27.5T is named after the lord of horses, and for all the right reasons, this cycle comes with an ultra-light and sturdy alloy frame along with 91 TUF SHIX Suspension. The tires offer high friction, and the mechanical disc brakes make the rides easier and more reliable. This cycle is truly everything we need.
Pros: A mountain bicycle is built for rougher terrain; it offers us the facility of better climbing, and we can expect better ascends and descends on mountain bicycles. They are also great at absorbing the shock of the terrain and offer steady rider companionship in dangerous terrains.
Cons: A mountain bicycle cannot be used in an urban setting; it's simply not suitable for a paved road. In fact, we will not even enjoy an MTB if we ride it on the road.
Maintenance: The maintenance of an MTB is important as we are probably riding it in dangerous settings. It's easy for a mountain bicycle to get dirty with sludge, mud, and even grease. Cleaning an MTB is the easiest tip. We should also take it to a mechanic for regular servicing.
Best trails: India offers a variety of trails that are suitable for an MTB, and one of the best ones happens to be the Manali to Spiti Valley trail. We get plenty of views of the majestic Himalayas, which can be life-altering for so many of us.

Fat tyre bicycles
An FTB or a fat tyre gear cycle is, obviously, a cycle with thick, knobby, and fat tires. These cycles are great for tough-to-chart terrains like snowy roads. It's not easy riding on a snowy road as they are so prone to slips and skids. With an FTB, we are ensured of a safe ride that is exhilarating. An FTB can be ridden on many surfaces, but they are primarily perfect for denser roads that need a good grip to roll forward, which is why it is always recommended to have a lower air pressure on an FTB tire since it offers an even better grip on the road.
Ninety One Cycles creates one of the best FTBs, with the VantageX 27.5T as the best one. The cycle is perfect for roads with lots of obstacles. It has a carbon hi-tensile steel frame, a 91 suspension 60mm travel fork, mechanical disc brakes, and 21-speed SHIMANO gears. The cycle also has oversized tires, which offer massive traction on the road. All of these amazing features make an FTB one of the best picks for every rider out there.
Pros: One of the biggest advantages of an FTB is the diversity of terrains that suddenly opens up for the rider. We can ride on thick snow and even sand dunes. An FTB is highly safe because the tires offer a massive grip on the road, which is always amazing. We can literally peddle over terrains; in comparison, tires of other cycles may actually sink.
Cons: FTBs aren't known for their speed. In fact, these bicycles can be slow and heavy, which may discourage a rider. Fat bikes can also be difficult to manoeuvre, which can further be tricky for a rider.
Maintenance: Just like an MTB, make sure that you are cleaning your cycle regularly. If you're riding your cycle on colder terrain, clean it even more frequently. Mud and grime are notoriously stubborn once they freeze on your cycle. Also, keep the pressure low on your tire for an even better grip.
Best trails: Try out Alaska, where FTBs were invented, for the best riding experience. The Alyeska Resort in Girdwood, Alaska, is a great pick.

The two cycles offer their riders ample amount of freedom and independence to truly venture out into the wild and become one with nature. The comparison between the two above gives the rider better decision-making ability.
Add Review & Comment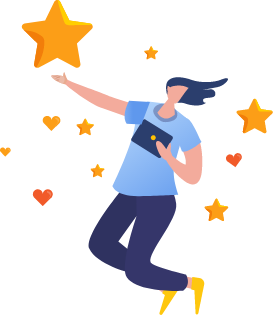 Thank you for Review