Electric Bicycle
How Can An E-bike Change Your Life?
Are you satisfied?

45
Already Liked

While e-bikes have been receiving prominence in the past few years, they are hardly a recent invention. With many sources pulling back the date to the 1890s, an electric bike has been around for quite a few years. Electric bicycles are an amazing addition to the automobile industry and come with many advantages. There are many benefits to driving an e-bike. However, before moving on to that part, we must discuss the definition of an e-bike and its properties. Electric bikes in India are catching up to their Western counterparts and are now giving tough competition to some of the world-renowned brands.
WHAT IS AN E-BIKE?

An electric bike can be defined as a motorized bicycle that possesses an electric motor. An electric bike is run by a chargeable battery and is rapidly growing in popularity. Not only they are the future of transportation, but they make the act of riding easier and help the planet with lesser carbon emissions. An e-bike comes with various modes and makes daily commuting easier. E-bikes have a motorized drivetrain and require relatively less maintenance.
FEATURES OF AN ELECTRIC BIKE
The motor of an electric bike makes it far more potent than a normal cycle. They have a power range of between 250 to 350 watts. They can provide enough energy to pedal through, with the least effort.
Most of the top e-bikes in India, come with powerful Panasonic cells; they are the best in class and offer the smoothest, easiest riding experience.
An e-bike comes with various modes that assist you in a superior riding experience. Some of the best e-bikes in India offer the pedal-assist mode, which makes pedalling an easy task. They are also equipped with a throttle mode, pedal mode, and cruise mode. The rider can choose one as per their convenience. E-bikes in India are genuinely creating a mark for themselves!
Most e-bikes are also smartphone integrated and can help you track vital details such as speed, distance travelled, charge left, etc.; this information is also provided on the display of the e-bike. You can now do GPS and health tracking and even have maps integrated with your bikes.
The best electric bikes in India offer electronic locks which safeguard the bike as they cannot be switched on till the lock isn't turned on by a key. These extra features make an e-bike a lucrative option for its buyers. So park your bicycle while you grab a coffee.
E-bikes also come with e-brakes with an automatic cut-off for the rider's safety. Most upcoming e-bikes in India are also built efficiently for Indian roads and are experts at riding over potholes and manoeuvring around tricky traffic conditions.
With the rising popularity of e-bikes, most bike companies are undergoing heavy R&D to make them even more efficient. Soon, we will find much of the population driving e-bikes. It will indeed be a heart-warming reality.

REASONS TO INVEST IN AN E-BIKE!
1) SMASH YOUR FITNESS GOALS:
Most individuals don't take up riding because of many issues such as painful knees or arthritic limbs; cycling can be strenuous if used for exercise purposes. However, with an e-bike, one doesn't have to worry about putting extra pressure as the battery-operated bike and the pedal-assist mode will help you ride with ease and get in an excellent low-impact workout. On regular use, you will see a significant difference and improvement in your performance. If you don't desire to work out in the gyms and instead find yourself working out in the open, an e-bike is a way to go. Some low-impact cardio will improve your health over a period of time and help you smash your fitness goals.
2) COMMUTE TO WORK:
Don't have enough time for workouts due to long work hours? Riding to work might be an excellent tip for you. Not only will you reach your workplace with some wonderful endorphins flooding within you, but you'll also be done with your exercise for the day. This will help in getting some essential perspective. You must be the change you desire to see in the world. If you start commuting to work via an e-bike, you'll encourage your colleagues to do the same.
3) TRAVEL AROUND THE CITY:
If you aren't an ardent cyclist or lack the stamina, then an e-bike is your friend. You can now ride through the beautiful parts of your city and explore the diverse culture; you may even try out some local delicacies on your ride. Document this little trip around the town on your mobile phones or cameras and share them with your friends and family. Check out the beautiful old city of Jaipur, the pink monuments, and the sizzling kachoris or the beautiful UNESCO World Heritage site of Fort, Mumbai. You may also ride through the Lutyens's Delhi and snap pictures of the India Gate.
4) REDUCE YOUR CARBON FOOTPRINT:
One of the main reasons an e-bike is gaining popularity is its reduced carbon footprint. As the world's temperature increases due to global warming, ice caps melt, increasing sea levels, and climates change, we must realize our role as the worldwide denizens. It is essential to support a sustainable future where the posterity gets to experience the abundance of the planet Earth. Investing in an e-bike means lower carbon emissions. To stop the Earth from global warming, we will have to move towards a greener future, which means stopping our use of vehicles that promote higher energy consumption.

5) BETTER THAN YOUR AVERAGE BIKES:
While we all enjoy biking across the city, however, let's be honest, an e-bike with its bright future allows a much better riding experience than any other bicycle. An e-bike is equipped with a pedal-assist mode that helps out a rider when he is tired, an e-bike is futuristic with its built-up, and finally, an e-bike is easy to ride than most other bicycles. They are also integrated with our smartphones and make the overall riding experience akin to smooth sailing across a still sea. With the world making technological strides, an e-bike can only be seen as an advancement. This makes it another lucrative reason to invest in an e-bike
6) WALLET FRIENDLY:
Switching to an e-bike cuts down upon one significant expenditure, i.e., the expenditure of getting our tanks filled with petrol and diesel. Gone are the days when you had to worry about the rising price of petrol or stand in a long line outside a fuel station to charge your car. It's now time to invest in an e-bike. Purchasing an e-bike means setting it in the comfort of your home. It also means cutting down on one significant expenditure. With the tense political conditions and the depleting resources across the globe, petrol prices are rising at an alarming rate. This puts a strain on an average middle-class family; to fight this, we must all make the switch to an e-bike. Not only will we cut down on our fuel expenditures but also our hospital expenditures!
7) MENTAL HEALTH BENEFITS:
Exercising has obvious benefits when it comes to physical health. However, one must realize its mental health benefits as well. By cycling regularly, you are exposing yourself to the world around you and widening your horizons. The wider you travel, the better your perspective towards life will be. Cycling is directly connected with the increased production of positive and happy hormones in our bodies. We must push ourselves to indulge in this activity every day to create a routine and better mental health. The simple act of cycling promotes a free spirit that lies low within us.
8) A LUCRATIVE OPPORTUNITY FOR E-COMMERCE COMPANIES:
E-bikes can be seen as potential opportunities by e-commerce companies and even food delivery companies that serve a door-to-door delivery model. Introducing a battery-operated vehicle such as an e-bike can reduce the dependence upon petrol and diesel-run vehicles. It is also advancement for them as a company, on the whole, and an important initiative undertaken by big conglomerates. Big companies hold within their palms the power to change the world; switching to e-bikes and similar no-emission vehicles will promote a world that breathes clean air.

Ninety One Cycles offer some of the best cycles in the market; their range of e-bikes is stylish and futuristic. The Meraki S7 27.5 T and MERAKI 27.5T are both a class apart for e-bikes in India. These bicycles are perfect for anyone riding to work or school. They are equipped with Li-On Panasonic batteries that are best in class and used by the biggest and best brands in the automobile industry. They offer a hassle-free charging experience and ensure a smooth riding experience across Indian roads.
TAKING CARE OF AN E-BIKE
Taking care of an e-bike is an easy task. Only keep in mind the following tips:
Wash your bikes regularly to keep the dirt and grime off the drivetrain. A clogged drivetrain would slow down the functioning of the bicycle.
Lubricate the chain frequently. A well-lubricated chain provides a smoother riding session
Check the air pressure on the e-bikes. Tires with low air pressure are prone to accidents, and it also forces the motor to work harder.
Regular servicing of the e-bike will keep it in top shape. Every vehicle goes through normal wear and tear and requires professional assistance from time to time, and an e-bike is not different.

With the automobile industry evolving every second with innovations, why should our beloved cycles not develop? It is essential to look at the option of an e-bike with a closer lens, for it is truly an investment with hefty returns in the long run. An e-bike is a future of driving. With the plethora of benefits it provides to our health and environment, it is indeed an obvious choice that requires serious consideration.
E-bike
Greener Life
electric
Add Review & Comment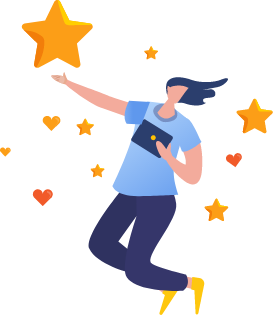 Thank you for Review