Electric Bicycle
All You Need To Know About Maintaining Your E-Bike
Are you satisfied?

50
Already Liked

We live in a world where cycles are becoming an important part of our lives. After the pandemic, cycles have taken an important role in the lives of many individuals. Outdoors have become important, and there is a revolution where citizens of the planet are commuting to work and deciding to focus on their physical fitness. For many of us, cycles have a certain image. However, that is changing because of the technological advancements in the bicycling industry. Now, we have electric cycles or e-bikes, which are creating waves all across the globe. The benefits of an electric cycle are many; they are environmentally friendly, they're great for people who have weak knees, they are a great investment into our physical and mental health, they are great for our wallets in the long term, and so many more.

Many brands are coming up with their own versions of electric cycles, and Ninety One Cycles is one such homegrown brand that is making its presence felt with innovative & futuristic designs. We have a range of electric bicycles, each of which is perfect for your requirements. Meraki 29T and Meraki Ultra 27.5T are some of the exquisite electric cycles that are sure to get every cycle enthusiast's heart racing. Now that we have an idea of what an electric cycle is let's take a look at some techniques which can keep it in top shape:
1. Regular Maintenance Schedule: Electric cycles require regular servicing, which further ensures that our cycle has the longevity to run smoothly for many years to come. Discuss a maintenance schedule with your favourite bicycle shop and without fail, take your bicycle for its maintenance. An electric bicycle is slightly different from a normal bicycle; it has parts that can be handled by professionals and requires their keen assistance. We are only damaging our cycles by restricting their services.
2. Keep the tires inflated: The tires of an electric bicycle should be inflated. Tires which are not inflated properly can be quite damaging to the tube itself. It also requires more energy from the motor. Always consult the manufacturer's instructions when inflating your tires; overinflated tires can be problematic as well. A portable cycle pump is always recommended, along with some spare tubes as a part of your e-bike kits. We never know when we might need these essential tools.
3. Cleanliness is key: This is true for all bicycles, and an electric cycle is no different. The e-cycle kit should have everything necessary for cleaning the bicycle. Make sure that you are removing the battery [if it is removable] and keeping the motor safe from water. Regular cleaning of the bicycle will ensure that there is no build-up of pollution and grime. The chain of the bicycle needs to be thoroughly cleaned. Make sure that you are using a degreaser to clean the bicycle chain. You should also wash the chain and then lubricate it with a good-quality lubricant. If cleaning your e-bicycle is not your cup of tea, then you can take it to the nearby bicycle store which offers cleaning services. Our electric bicycle kits should have everything that is required for cleaning a bicycle, which is not much. A microfibre towel, a gentle detergent, some clean sponges, lubricant, and a degreaser are all we need.

4. Charge whenever possible: The batteries on your electric cycle are quite resilient, and therefore, we will get many years of use out of it before it needs any replacement. This is what makes an electric cycle such a great alternative to cars and bikes, as it does not run on fuel. Make sure that you have a separate charger in your electric bicycle kit so that it can be charged at work or other locations. Ensure that you are always charging your battery to at least 40%. It is always good to keep your bike fully charged. You must also store your electric cycles in a place that is slightly warm; this is especially for those who live in areas with cold temperatures. Cold temperatures can drain the batteries faster. You should also ride the bicycle in a mode that promises to extend the battery life. A lower battery charge will put more effort into your body and the motor.
5. Handle battery with care: The battery of a cycle is important; it is the reason why the BLDC motor on an electric bicycle works. Make sure that you are handling the battery with great care. If there is any issue with the battery, reach out to the manufacturers of the cycle. The battery is one such part of the electric cycle that should not be tampered with. Certain cycles offer the choice of detaching and attaching a battery, in which case you must do so with great care as the batteries are expensive and can be heavy as well. Make sure that they are clean and dry and if there is any damage, approach your nearest bicycle store. You can include a clean rag in your electric cycle kit to give it a quick wipe-down. Do not experiment with the battery, as it can be dangerous to our health.

We hope that the tips above will help you take care of your cycles; electric cycles are not so different from normal cycles. However, we must not get intimidated by their care. Easy tips that have been provided above and regular check-ups will ensure the longevity of your cycle. We hope that you decide to bring a beautiful electric cycle into your life and enjoy its benefits.
e-bike
meraki
electric cycles
Related Blogs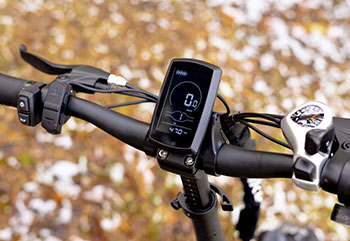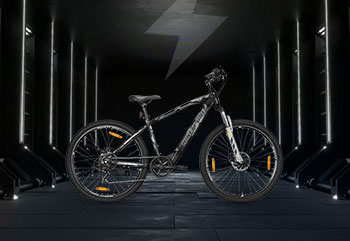 Electric Bicycle
How Can An E-bike Change Your Life?
Check out how an e-bike provides you with a plethora of benefits ranging from lower carbon emissions, a greener life, heftier wallets, and so much more!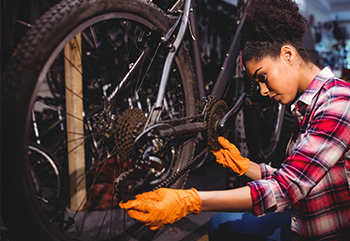 Add Review & Comment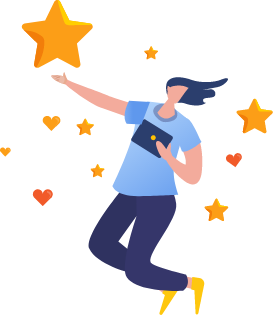 Thank you for Review