Bicycle Know-Hows
History of cycling in India
Are you satisfied?

66
Already Liked

The nineteenth century was the century of inventions; with the industrial revolution in full swing and the demand and supply increasing, the assembly-line style of production too was introduced mainly in the nineteenth century. People started to leave their villages and move to the cities, searching for jobs and better living conditions. As soon as technology was introduced to the common man, new inventions flooded the market. From cameras to electric batteries, telephone and sewing machines, and even Coca-Cola, were all introduced in the nineteenth century. The population started to grow, and as a result, there was increased dependence on faster modes of transport. Here's where the bicycle came from.
Invented by Baron Karl von Drais in the early nineteenth century, the first bicycle had a wooden frame, and the rider was to push the vehicle along with his feet to steer the front wheel. However, in the 1860s, Pierre Michaux and Pierre Lallement added mechanical crank drive and pedals to a larger front wheel in what came to be called a velocipede. The velocipede further evolved into a penny-farthing, known as one of the first machinery, the bicycle.

The bicycle's way into the Indian subcontinent can be attributed to colonial history. The Britishers brought this vehicle to the country to ride for leisurely purposes and some to flaunt their athletic prowess. When it came initially, it was a symbol of the elite and upper-middle-class, with mostly the English and Parsi communities riding them. However, as its popularity grew, so did the production, and soon enough, the bicycle found its way into many households. Men used these bicycles to ride to work while women frolicked with their girlfriend's bicycles or to go to college.
While cycling disappeared from the public scene as other public modes of transport grew, cycling is still an integral part of India. While today we are bombarded by various options such as e-bikes, mountain bikes, hybrid bikes, geared cycles, and so many more, are we aware of the Airborne Paratrooper Bicycles? The credit given to Indian soldiers for their role in the world wars is dismal, many perished, and many rotted away as prisoners of war in foreign jails. However, most of the paratroopers in the second world war used a bicycle built by the Birmingham Small Arms [BSA]; this cycle could fold in half and be carried in the soldiers' backpacks as they were airdropped into the warzone. These bicycles afforded them the clandestine opportunity to carry out their operations.

As the bicycle trickled down to the middle and lower classes, different cycle brands represented different class sections of society. The Vikram Pendse Cycles Museum is replete with information about cycles and their history in India. In his interview with Sahapedia, he recounts that the labour class primarily rode a Hercules bicycle while the elites favoured the Raleigh. The museum holds a gents tricycle manufactured by the James Cycle Co Ltd., and it mainly was the doctors and lawyers who rode that machinery. Hence, cycles and their brands were also associated with the status one carried.
While we've learned of the cycle in India, this blog would be incomplete without talking about ten Indians who decided to globetrot across the world on their bikes. These cyclists took upon an arduous task in a decade when cycles and their parts weren't as advanced as today. The conditions of world politics, too, were dire, with many countries hit by a world war, economic depression, and pandemics. Like India, many commonwealth countries fought for their independence against a colonial regime. Yet, these young men from Mumbai decided to embark on a journey that could, in rudimentary terms, be described as life-changing.

The first group consisted of members of the Bombay Weightlifting Club; the members were: Adi Hakim, Jal Bapasola, Rustom Bhumgara, Gustad Hathiram, Keki Pochkhanawala, and Nariman Kapadia. This group began their journey in October 1923 and returned to India in the March of 1928, covering about 70,000 kilometers. Of this group, only three were able to complete it, and they were Adi Hakim, Jal Bapasola, and Rustom Bhumgara. Two from the group decided to settle down in America, while one had to return home in the middle of this adventure.
Inspired by the group above, a sports journalist named Framroze Davar set out on his own and met Gustav Sztavjanik nine months into his journey. From then onwards, the two completed this expedition on their own. Further inspired by their adventures was a third group, namely Keki Kharas, Rustam Ghandhi, and Rutton Shroff, who set out on their expedition in 1933 and covered 84000 kilometers in nine years.
While these cyclists were met with a lot of pomp and fervour wherever they went, it is wrong to dilute their experience to just glamour. Their journeys were often tumultuous and fraught with dangers of many varieties. They cycled without water and food; they came across tribes known for their savagery. It is said that of all these ten men, Framroze Davar's journey was the most difficult. Sometimes the terrain was so perilous that he and his partner Sztavjanik had to stuff their tires with grass. They crossed the mighty Amazon through rafts; they also took shelter offered by a head-hunting tribe. It was a massive moment for this expedition to succeed, as many before them couldn't even make it back out. During their time in Burma, Sztavjanik was hospitalized for a month!

Many intricately kept travel journals and anthologies came out of these expeditions that give a glimpse of their tours, and we can only imagine what it must be like for these brave-hearted young men who decided to leave the comforts of their homes and embark on a journey without the facility of proper roads or even clean drinking water. Their accounts are an excellent opportunity to understand the cultures and terrains they encountered on their adventures, and we must applaud them for their efforts.
While cycling has evolved much today, hearing these stories humbles our sense of pride and prods our senses to take on challenges that will further strengthen our bodies and deepen our minds and personalities. Ninety One Bikes, a genuinely homegrown brand, salutes these explorers!
e-bikes
mountain bikes
hybrid bikes
geared cycles
Related Blogs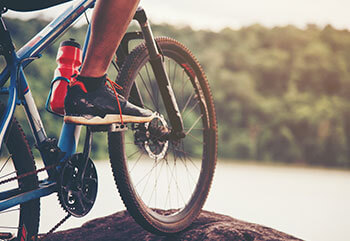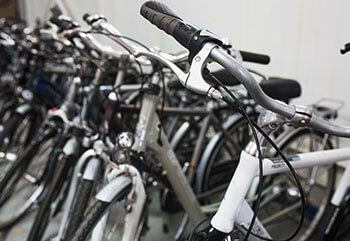 Cycling Guides
Buying Guide For Mountain Bikes
Confused as to which MTB is perfect for your mountain biking adventure? Read on to get all the information you need.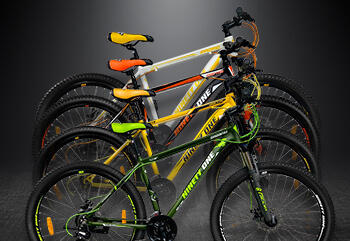 Add Review & Comment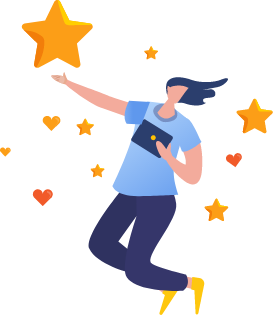 Thank you for Review