Electric Bicycle
Monsoon Special: Follow These Maintenance Tips For Electric Bicycle
Are you satisfied?

94
Already Liked

India is one of those unique countries where its populace experiences all the seasons; it's indeed a beautiful medley of different seasons. However, one season that makes it so popular is the monsoon season. Situated right between the summer and autumn, this season paves the way for a season of bronzed leaves. There are multiple ways of relishing the monsoon season; one of them happens to be eating fried delicacies, and another is simply exploring the lush greenery that sprouts during these months. One of the best ways to explore is via a cycle and, more so, an electric cycle. When it comes to electric cycles in India, these beasts prove themselves on the road. Let's learn a few things about them:
E-bikes run on a battery. These batteries power the motor on the bike and help in an effortless riding experience. The Meraki 27.5T is an excellent e-bike with 6.3mAh Panasonic cells with 2000 discharge cycles; this battery is one of the best in the industry.
Pedalling is easier in e-bikes; there are various modes that make riding a more effortless experience. The modes in a Meraki 27.5T are pedal assist, throttle mode, pedal mode, and cruise mode. These modes run with a combined power of your pedalling and the motor's electric power. This makes the ride smooth.
E-bikes are fast; they have a speed range of up to 35 kmph, which makes our rides easier and effortless. The Meraki range of cycles at e-bikes Ninety One Cycles can pick good speeds on both flatlands and hills.
E-bikes are also great for those who suffer from knee problems; the power through the electric motor gives a rider enough relief; they don't have to overwork their joints and still enjoy all the benefits of cycling.
Many electric bicycles also come with electronic locks, which cannot be turned on without a key. This ensures an extra layer of safety.

Cycling in the monsoon is a thrilling experience, everything looks clean, and the trees and plants almost seem to get a new lease on life. The weather is cool, and cycling is almost pleasurable; many enthusiasts even explore the roads and trails closer to the cities to challenge themselves and explore the weather's full glory. However, while monsoons are all things beautiful, there are numerous problems with them as well. In most cities, problems related to waterlogging ensue; roads in most cities are riddled with potholes, and cycling on them can be a hazardous experience. While most e-cycles are created to undertake these strenuous conditions, however, it's essential to maintain them as well. The monsoons are too good to be not explored, and we must maximize every chance we get by maintaining our bikes. The maintenance of an e-bike promotes superior performance and ensures that our bikes are with us for many years to come. Let's go through some maintenance tips:
Avoid riding your bike on roads with waterlogging or with many potholes filled with water. These conditions increase the rate of wear and tear on your bicycles. The water may even affect the cycle's motor, and even if your cycle is waterproof, you must still avoid these conditions as an extra layer of protection.
Roads often become treacherous and unpredictable during the rains; ensure that you have high traction tires on your bike that maintain a grip on the road. You can also reduce your tire's air pressure by 10-15 psi from the normal range to ensure an even better grip.
The rainy season is when a rider truly understands the importance of a mudguard. A mudguard is a covering on the wheel of a vehicle to stop it from splattering mud and water from the road. It's helpful to pedestrians and the cycle. A mudguard can be beneficial to the brakes and light; it also protects the cycle from getting rusted. A mudguard also prevents the rider's clothes from getting dirty, and they may also protect from potential injuries. All of these advantages prove one point: get a mudguard!
The next tip is for the rider; the rider should care for themselves too. Always wear a raincoat while riding; getting wet in the rain isn't a joke; the last thing we want is a bad fever restricting you from enjoying this weather.
Ensure that your electric bicycle has lights and reflectors as a safety tip. These ensure your visibility during a heavy downpour. The air also gets misty during these seasons, especially on highways, and one must be bright and lighted to avoid mishaps. The rider, too, should wear bright clothes and maximize their visibility. While this tip is not related to an e-bike, it ensures the safety of the rider as well as the cycle in the long run.

Clean your bike as frequently as possible. It's easy for e-bikes to get dirty during the rains. Make sure to clean the bike with a cloth and wash it with plain water to remove the dust, grime, and mud from the drivetrain. Every few rides, get down and dirty with some mild detergent and clean every nook and cranny.
The chemical reaction of rust gets active during the monsoons; this can especially affect the chain on your e-bike. Make sure to clean your chain from all the grease, grime, and mud with the help of water and some mild detergent, after which add a good quality lubricant to the chain.
An e-bicycle runs on batteries, and they need to be charged regularly. During the monsoon, electricity fluctuations and power cuts are common; this can damage the battery if your cycle is on charge. Avoid charging the battery during such fluctuations.
Maintain a slow pace on the road; e-bikes are beautiful rides. However, one must maintain a regulated speed to not slip and damage your cycle and your body. An added tip: be extra cautious of the rainbow puddles. They are full of oil and can add extra slipperiness to the bike.
Wear protective gear like helmets and knee and elbow pads to protect you from any injury that you may encounter.
Store your e-bike in a cool and dry place. While humidity escapes everything, make sure your bicycle is clean and dry, as the water can fester and invite rust elements.

E-bikes are one of the greatest inventions of our time. They are the perfect addition to a line of specialized cycles like mountain bikes and road bikes. They are futuristic, and their growing popularity only suggests their outstanding performance on the road. At Ninety One Cycles, electric bikes are created with intense R&D that ensures superior performance under all conditions. With the tips above, one can maintain their e-bikes even during the monsoons without compromising childlike enjoyment.
Ebike
Meraki
Electric Bicycle
Add Review & Comment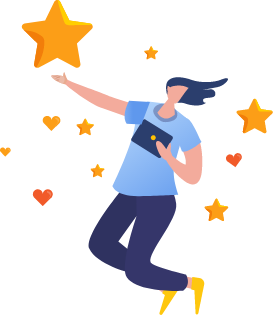 Thank you for Review