Cycling & Health
Ride Yourself Into The World Of Mental Wellbeing
Are you satisfied?

54
Already Liked

Most of us can be blamed to have kickstarted our fitness journeys only when the weighing scale displayed some astonishing numbers or when we have been strictly advised by the doctor to introduce some sort of physical movement. Similarly, we may have our own reasons to embrace cycling as a sport. It could be anything from building muscle, losing fat, practicing for a bicycle race, or just enjoying an evening ride with friends. While the physical health benefits of cycling have been widely documented, not many people talk about how it can help improve mental health. As per research, cycling came a close second to playing team sports as an activity most beneficial for emotional wellness. Several surveys that examined the health benefits people experienced after taking up cycling, found 75% of cyclists noticed an improvement in their mental health since getting on the saddle.
The current lifestyle that we are leading entails loads of stress, anxiety, and hustling. We are constantly on the move and are thinking about the future. We forget to live in the moment and can be blamed for making mindfulness, a long-forgotten term. From work stress to family drama there's just so much to deal with every day. However, cycling has found to relieve us from all this stress and make the proverb Healthy body, healthy mind, a reality.

Two wheels can change the way you feel. How? Let's explore:
Improves mood:
Regular cyclists often use the term cycling high, a cousin to the well-recognized term runners high. Cycling pumps blood around your body at a greater rate which allows for the rapid spread of endorphins (the happiness hormone) and other good substances like dopamine and serotonin.
Keeps stress at bay:
Lifes various stresses can be difficult to deal with. While some can be solved with a hot water bath and a hot cup of chai, there are some that aren't that easy to get rid of. Cortisol your body's stress hormone is released during stressful situations and is one of the main materials that stunts your genius. The sweating after bicycling or a rigorous workout releases brain-derived neurotrophic factors which supercharge your brain and repair brain cells that are damaged by stress.
Helps sleep better:
Regular riding helps synchronize your circadian rhythm (an internal process that regulates the sleep-wake cycle). Moreover, a good ride will ensure you get a good night's sleep owing to the energy that you will use while pedaling.
Reduces anxiety:
As cycling decreases our levels of stress, it also decreases our chances of suffering from symptoms linked to anxiety. Better still, cycling has been proved to have the same effects as some of the anti-anxiety pills. As soon as you sit on the saddle, endorphins are released in your brain (your body's natural painkiller). Although they are primarily released as your body's reaction to prevent exercise from causing too much pain, they also play a crucial role in relaxing our mind and boosting our mood.
Helps practice mindfulness:
Mindfulness is a term that has popularized now, however, it is one of the prime cycling benefits since the time the first cycle was introduced. Cycling helps you be completely engaged with what you are doing and where you are at a particular time. Cycling epitomizes that you don't have to think about those dull thoughts that have been brooding in your head all through the day. It offers a welcome break from all the devils of modern life.

Prevents cognitive decline:
The part of the brain that deals with long-term memory is the hippocampus. As we age the cells in the hippocampus begin to degenerate and start becoming a little slower. However, recent surveys have revealed that aerobic exercises such as cycling counteract our declining hippocampal function as we age and even in diseases such as Alzheimer's.
Improves your social life:
Socializing is known to boost our mood and who wouldn't love the company of those who are equally passionate about the same things that you are? Whether it involves joining a cycling group or just enjoying a ride with friends, cycling helps you to come together with similar people.
We are sure these mental health benefits just added fuel to your list of reasons to buy a bicycle. So, if we have convinced you already, why not start exploring your options to buy a bicycle online? Ninety One Cycles has a range of cycles that fall under different categories. Pick the one that best suits your needs and get pedaling.
A long-lasting ride is confirmed when you have the Endurance as a companion. Surprisingly light and yet robust, the Endurance boasts of hi-traction nylon tires, alloy rims, fast & dynamic disc brakes, and a carbon steel frame. It's the perfect hybrid bike that can take you from short rides to long-distance rides.
The Viper is easily one of our bestselling bikes that riders have loved pedaling around. The variety of colours, the durability of the carbon steel frame, the safety of disc brakes, comfort of shock-free suspension, are some of the features that lend this bike its high rank. A true-blue MTB, it is great for riding on gravel roads and tough terrains.
Standing true to its moniker, the Panther is just like the fierce cat that everyone dreads in the jungle. Engineered with the durability of a carbon steel frame, the safety of disc brakes, and the comfort of shock-free suspension, this Big Cat MTB will make your ride on gravel roads and tough terrains, a smooth ride.

There are several studies on the benefits of cycling for mental health but not many are aware of it. If you want to experience the benefits for yourself and are still unsure about buying one, hop on a borrowed bike from a friend and try it for a week. We bet you will come back looking for the right bike for yourself. Happy riding
Add Review & Comment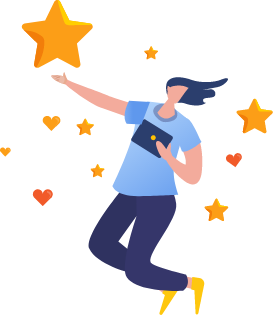 Thank you for Review