Cycling Guides
Master Bicycle Pedalling and Get The Most Of Your Ride
Are you satisfied?

78
Already Liked

Cycling is one of the most exciting activities in the world. It's easy, low budget, and we can cycle to any place of our choice. Cycling can also be an exciting adventure to the mountains and jungles, it can be an educational experience exploring a historical city, it can be a long ride across the expansive highways, it can be a nice commute to the office, or it could be a beautiful, exhausting yet rewarding form of exercise. Cycling can be so many things for us. In the past few years, cycling has experienced a resurgence of sorts. Many people, especially after the pandemic, have understood the importance of the outdoors. Cycling is an exciting way to explore the outdoors and be one with nature. This invigorating activity, however, comes with a few technicalities. Cycling has become somewhat of a precise sport. The bicycle you own matters, and the terrain does too. These technicalities exist to improve our performance and preserve our energy.

One of the technicalities is pedalling. We think we know how to pedal, but do we? Bicycle pedalling is a crucial part; how would the cycle move if you don't pedal? There are a few prerequisites everyone needs to keep in mind. Let's take a look:
Make sure that your saddle is at the right height. Many don't understand the importance of the right saddle height. At any given point, you should be able to keep your leg comfortably on the ground without bending your knee too much. That's when you have the right height.
When riding, ideally, the knee should be placed over the ball of the foot instead of it extending over the toes. Make sure that your body is well aligned.
Choose between a platform or clip-in peddle; you should ideally be riding a bicycle which keeps your foot attached to the pedal firmly. At no point should your feet be at risk of slipping away from the peddle; this is the recipe for an accident.
Pedalling involves a lot of our lower body muscles, and we should make sure that they are well-stretched and strong. These exercises will help you get the perfect stroke:
Slider curls: For this exercise, you'll need two sliders under the feet. If you don't have sliders, you can go for some hand towels. Lie down on the floor and power through your heels, glutes and hips and move up in a classic bridge pose. From here on, slowly extend one foot and then the other. Repeat a few times on each leg. If you want something more challenging, you can extend both legs at a time.
Leg kickbacks: All we need for this exercise is a resistance band. Loop the resistance band a little above the ankles. Bend forward, slightly, from your waist and extend one leg back and upwards. Make sure that there is only a gentle bending at the knee. Try squeezing your glutes when the leg is at the top. Repeat a few rounds on each leg.
Single-leg glute bridge:

L

ie down on the floor, feet planted beside you and knees bent. Lift one leg up towards the ceiling; whilst engaging the glute, move up in a bridge pose. Make sure that your hips are squared. Repeat a few times on each leg.

These exercises will help us strengthen our hamstrings, hips and glutes. These muscles are highly important and increase the performance of our cycling. Now that we have good knowledge about our exercises, let's take a look at the right way to pedal.
Imagine the pedalling to be a clock. This will help us visualise the techniques better. Place your feet firmly on the pedal, with the heel slightly extended towards the saddle.
Phase One: The pedal stroke from 12 o'clock to 5 o'clock is referred to as the power phase. This phase should involve a good use of our leg muscles. Make sure that as you come down, you are bringing down your heel as much as possible. This will engage the muscles of the leg all the way from front and back. This phase involves the maximum use of the muscles. One of the mistakes every new rider makes is now dropping their heels enough. This can hinder performance.
Phase Two: The second phase uses mostly the muscles from the calf to the toes. In this motion, your toes should be pointed towards the ground, and in a sweeping motion, much like a ballet performer on her toes [but not as extreme], you move your leg upwards and towards the third phase. This phase uses your ankle mobility, so make sure that your ankles are mobile and buttery.
Phase Three: Ideally, the third phase shouldn't use as much muscle power as the previous two phases. In fact, the force of the pedal in the first two phases should help move your leg upwards. So, you can loosen up your leg a little when moving upwards; the pedal usually does the work in an upward stroke.
Phase Four: The fourth phase is all about preparing for the first phase again. Most riders initiate the downward stroke at 12 o'clock. However, the good and expert cyclist will initiate before 12 o'clock. As your leg starts to ascend toward 12, start pushing your knee forward. However, make sure that your hips are squared and stable.

It takes a little bit of practice to master these moves, but a little bit of awareness can help us become conscious of our cycling movements. Pedalling is easy enough, but to improve our performance, we should try pedalling like the above. For a few days, try cycling slowly, and soon you'll master the movements. Ninety One Cycles offers many beautiful cycles which will help you pedal towards perfection; Shadowfax 27.5T is one such great bike,
Related Blogs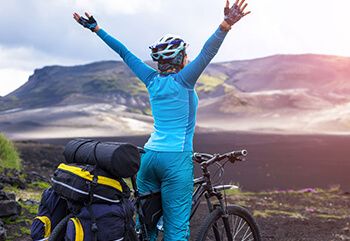 Cycling & Health
Ride Yourself Into The World Of Mental Wellbeing
Mental health is one of the most relevant topics today as more and more people are battling several mental health diseases. We tell you how cycling can help you keep your mind & body fit.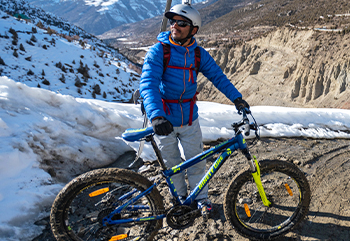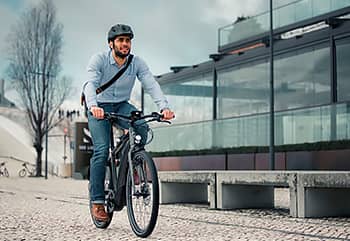 Add Review & Comment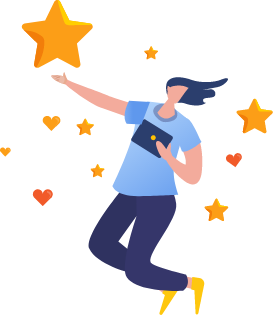 Thank you for Review