Bicycle Know-Hows
The Future of Cycling in India
Are you satisfied?

97
Already Liked

Quoting Shakespeare, The wheel has turned a full circle this holds true for the humble bicycle.
The bicycle was a means of transport in the early 20th century before the introduction of motorized vehicles around the 1920s. In the USA, the cycle more commonly became a child's toy or as a sport. Meanwhile, in Europe, cycling was still something adults enjoyed as a means of transport, a sport, and a hobby.

About a hundred years later, the wheels have turned a full circle, and cycling seems to have gotten its revenge. The bicycle is now replacing the motorized 4-wheeler and is racing to become the primary mode of transport world-over. Some countries, like the Netherlands, never really left behind the cycle, but it was not very popular as a mode of transport until the latter part of the 20th century. Two events nudged the bicycle into the daily lives of the Dutch the high number of vehicular accidents and fatalities, including many young children. And the second was the oil crisis in the early 1970s.
While in India, the bicycle was brought by the British as a sort of amusement. It later metamorphosed as a cheap ride for the poor working class and a means for traders to cart luggage around.
Let's see the changes since then and what we can continue to expect with the position and place that the bicycle will command in India.
From a poor man ride to a status symbol
About a decade ago, the bicycle was viewed and used as a cheap transport alternative amongst newspaper vendors, milkmen, postmen, and dabbawalas to earn their livelihood.
Not a very up-market means of travel but more for the poor Indian who lived a hand-to-mouth existence. But that no longer fits the profile of the bicycle, today. Today Indian bicycle riders are educated and savvy who choose to cycle for fitness and contribute to the growing movement against climate change. And this tribe is increasing day by day.

From a single brand, single model to hundreds of brands and thousands of choices.
Some of us would remember the old, chunky cycles that you now see used by traders. They were always painted in black, with a rear rack for carrying luggage and the rear wheel stand. Those were the iconic bicycles of India's first cycle manufacturing company set up in the early 1950s under the brand name Hero. Before that, India imported bicycles from the UK. Fast-forward a few decades later, the choice is unlimited. You have Indian manufacturers whose cycles are built to compete in the international market. The different bicycle styles from Road, Hybrid bikes, MTBs, Fat Bikes, e-bikes, and others are now available to the Indian consumer.
You can also get high-end imported bicycles. There is no dearth of choices in bicycles available for the Indian cyclist. Fuelled by demand and increased supply, the price points are competitive. Expect to see new players enter the market with more contemporary and with a variety of designs and types and at very competitive prices.
Cycling has become one solution to put a brake on global warming
There is an urgent need that requires everyone to do their bit towards global warming. One of the causes of global warming is due to carbon emissions caused by the burning of fossil fuels. Cars and other fuel-driven vehicles are one of the biggest contributors to carbon dioxide emissions.

There is a need for individual responsibility and awareness to be a part of the solution and do whatever it takes to decrease our carbon dioxide emissions to slow down and reverse global warming.
The need for alternative fuel has become the need of the hour. No wonder electric vehicles and bicycles are perfect alternatives to fuel-powered vehicles and are a part of the solution.
Pandemic fueled reawakening for bicycles
World over, there was a considerable surge in cycle popularity during the pandemic. While most businesses reported a downward trend, the cycling industry reported never like before sales. In fact, some buyers placed orders and waited a few weeks and even months to get a bicycle. Cycling has only gained acceptance and added more cycling enthusiasts to its fan club ever since. And there are no signs of stopping and slowing it down. Cycling was a great alternative with gyms being inaccessible and the requirement to be socially distanced. People re-found their love for cycling and started again.

Awareness of health benefits of cycling
Markets respond to demand. People are now more aware of the adverse effects of sedentary lifestyles and are looking to be physically active. Cycling has become one of the solutions to this and a favorable choice for most people.
Cycling Communities and Clubs
Cycling Clubs are made for and by cycling enthusiasts. They tend to be local, as in based out of a city. You need to type cycling clubs in India in a search engine, and hundreds of clubs will pop in the result list. These clubs are great platforms that bond cycling enthusiasts, share ideas, and talk about cycling routes and trips. They come together for a collective riding experience. The most popular of these cycling clubs in India are Cyclops, Cyclesutra, Cycling Go to name a few.
Cycles4Change Challenge
The Indian Ministry of Housing and Urban Affairs launched the Cycles4Change Challenges in 2020 right amid the pandemic. This initiative started with a demand to make cities cycling-friendly, safe and fun. One hundred seven cities in India signed up for this challenge by engaging with citizens and testing innovative, inexpensive, and quick ideas to eliminate barriers to cycling. The outcomes were tremendous. Campaigns were conducted, cycle-riding schools were born, public bicycle sharing schemes were initiated, companies incentivized cycling to work, pop-up cycling lanes were created. These were just some of the initiatives towards the change.

That's not all, 25 of the 107 cities are now moved to Stage 2. The success continues with these cities now scaling up their efforts by expanding their cycling initiatives, adopting policies, setting up departments, and creating city-wide plans. So expect that this initiative will soon get up close and personal. Don't be surprised to see campaigns around Cycling, Cycle-only lanes coming up, bike-sharing schemes, and other initiatives encouraging cycling.
Bicycle Mayors
Does it sound made-up? But it's not. India has bicycle mayors. Not many as yet, but the numbers are growing. There's going to be one for every major city in India. The Bicycle Mayor program is run by BYCS, which is an Amsterdam-based NGO. Their ambition is to help facilitate the development of bicycle culture in cities worldwide, where half of all city trips are on cycles by the 2030 or end of this decade. This bold mission is called 50X30. These bicycle mayors are doing their part to encourage the cycling culture while on their four-year honorary position. A few of their initiatives include promoting cycling amongst children, encouragement of cycle to work culture, establishing helmet and cycle rentals, setting bicycle infrastructure like cycle-only lanes in place.

The Boom of the eBike
E-bikes have been around for decades, and their popularity has started to increase in the last decade. In the US, while regular bicycle sales were up 65% between 2019 and 2020, electric bike sales grew to 145% in the same period. In Europe, the e-bike market grew by 23% in the same period. eBikes are the hottest things on 2-wheels predicted Forbes. Deloitte predicted they will get hotter still, anticipating a surge from 2020-2023 with 130 million E-bikes to be sold.
India, not to be left behind, is looking at smart and sustainable cities. Electric is the way ahead, and the 4-wheeler markets are responding to that by launching multiple models in an electric version. The electric cycle is gaining popularity but is currently limited to urban India and is mainly employed as a recreational and fitness means. Market research has indicated that India's e-bike market was valued at USD 1.02 million in 2020 and projected to grow to USD 2.08 million by 2026 at a CAGR of 12.69 percent.
EBikes, after all, fit well with the needs of the environment and are in tune with the environment needs and urban sustainability. Not to forget there's a health benefit to the rider, and it makes getting around more manageable without the huffing and puffing of the manual pedal cycles. And not to forget their pocket-friendliness at a time of skyrocketing fuel prices. The electric cycle is excellent as transit or as a last-mile vehicle to help transportation of people in an eco-friendly manner.

Much has happened since the last few years around cycling, and there's more planned around riding the bicycle. It's definitely the cycle's golden years. The bicycle is here to stay, and its value will only rise. Its benefits include a sustainable way of living, minimizing traffic congestion and road accidents, and pollution.
If you're not yet a cyclist, don't get left behind - jump the bandwagon. We guarantee you will enjoy it, and you will find cycling a benefit to your physical and mental well-being. Additionally, you would be doing your bit to put brakes on climate change. If you're one of those who have never cycled before, check out our tips on how to start cycling. We also have helpful information if you haven't cycled in a long time and tips on getting back on the saddle.
Join the world, be future-ready. Check the fantastic collection at Ninety One Bicycles if you don't have your own wheels or want to get yourself one.
What is your thought on the future of cycling in India? Wed love to hear from you. Do comment in the space below.
Related Blogs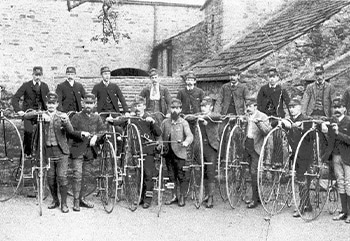 Add Review & Comment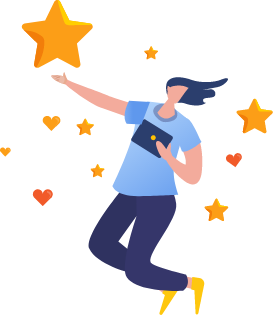 Thank you for Review