Cycling Tips
Top 3 Apps for Cyclists
Are you satisfied?

60
Already Liked

Everyone goes hi-tech. That's even true for the bicycle. While you can still enjoy bicycle rides for what they are that simple pedaling, traveling, and getting to your destination, you can now experience a sense of competitiveness with yourself and others, a feeling of achievement, a sense of kindred spirit, even a feeling of belonging. Wondering how?
Well, if you use a cycling app either on an Android or an IOS mobile phone, you will realize that tracking is just a tiny part that each of these cycling apps offers. There's so much more to them.
Let's explore the top 3 cycling apps, and we'll tell you all about their unique features. We shall start with one of the most popular of all:
1) STRAVA

There's a good reason that this app is one of the most popular ones. It's been around for a very long time and has gained a large fan following. It has also moved along with the times. Its features are updated regularly to change what doesn't work well and enhance what works well. We can bet that most fitness buffs will have the STRAVA app downloaded on their smartphones.
Its main feature is its GPS tracking for the different physical activities of a user. An additional plus feature is the multiple social activities features that are included. Like other GPS-based apps, it tracks multiple activities while it runs in the background. The activities designed to track are running, walking, cycling, hiking, surfing, swimming, and many more. They even have e-bike riding listed. Its social activities include participating in challenges and use segments. The data or the stats that this app share is distance, elevation, moving time, average and maximum speed.

You have the usual social features like adding friends, sharing your activities, and sharing likes and comments. You also have challenges, clubs, and segments as more exciting social features. A challenge is activity-based and can be as short as a day or even as long as a month. Challenges may have leaderboards where you compete with other challengers. Oh, and you do win digital awards or badges, and you can figure at the top of the challenge leaderboard.

Strava's free version includes most of the features. However, you would need to take a subscription to use the features that enable you to compete in segments or create your custom routes.
The next activity app is popular as well, and it has a fan-following nearly as wide as the Strava app.
2) MapMyRide

MapMyRide is similar to most other GPS activity tracking apps, even Strava. One thing that sets apart the MapMyRide app is the humongous collection of more than 600 different physical activities to choose from.
Another unique feature is the customizable voice notification. This feature lets you know your current pace, distance travelled, elevation, and you can also opt to have voice coaching making your rides even more enjoyable.

You can look for the best routes around, use suggestions and discover for yourself, save your favourite routes, and share them with others.
The popular MyFitnessPal app is connected to MapMyRide, giving you access to check for burned calories and other fitness advice.

With MapMyRide, you can participate in the frequently-held challenges, competitions and attempt to climb the leaderboard with your excellent records and win amazing prizes from the community.
Similar to Strava, you can enjoy most of the app's features with a free subscription. A monthly or yearly subscription that comes at a premium cost can unlock other interesting social interactions.
Both Strava and MapMyRide cater mostly to US and European residents, where cyclists in both these locations can benefit from the excellent mapping system. Unfortunately, users from other countries will not have the benefit of complete map setups.
The next app Wynd takes care of these drawbacks that Indian users may face with Strava and MapMyRide.
3) Wynd

Newly launched and gaining popularity is the Wynd App. Since this app is based out of India, the information available is a better fit than both Strava and MapMyRide for the Indian residents. This app has seen regular upgrades in adding additional features to make it more relevant to its users. At this time, there are four different activities that are being tracked by this app Cycling, Running, Walking, and as a Step counter or as a Pedometer.

It's a great online platform to connect you with like-minded individuals to get inspired and inspire. You can choose to compete and create challenges. Join a club or even create your own. You can follow featured athletes, track and share your ride insights, and much more.

Challenges are events that put you to the test. Register for a Challenge and stand a chance to earn a badge and get featured on the leaderboard. Make sure that your app is on and is recording every ride detail.

While we have mentioned the most popular choice of cyclists in mobile apps, there are loads available on the Android and iOs platforms.
You can explore them and make your daily cycling more enjoyable and competitive. Participate in competitions, join clubs, share cycling routes, connect with like-minded individuals, enjoy the competitive feel, taking your cycling experience up a notch.
So, what's your favourite cycling app, and why? We'd love to hear from you. Do write to us by posting in the comments below.
Related Blogs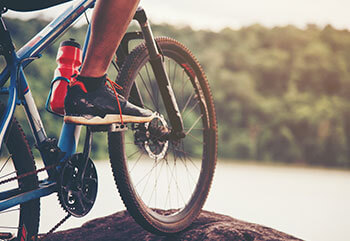 Add Review & Comment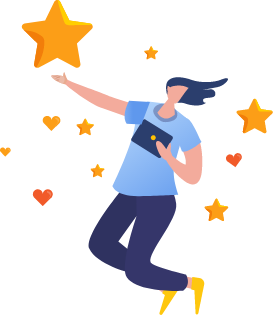 Thank you for Review