Cycling Tips
A Guide To Fixing Your Cycles
Are you satisfied?

75
Already Liked

Cycling is one of the best activities to participate in. It is often clubbed together with walking and jogging because of the adventure and adrenaline rush it provides. After the pandemic, cycling has boomed in a new way. Mainly because people realize the importance of exploring the outdoors. Cycling has evolved since its inception. We have different types of cycles available, each of which caters to a different riding style. We have road cycles that are perfect for paved roads, hybrid cycles that offer the rider the choice of both off-roading as well as paved trails, mountain cycles which are exclusively made for adventurous rides as well as electric cycles which are highly futuristic and run on batteries and motors. This variety gives the rider an opportunity to choose their personal style and explore the relevant trails.
Ninety One Cycles offer a range of highly specialized bikes, each of which is engineered to perfection and gives the rider thorough enjoyment. Drago 27.5T and Shadowfax 27.5T are examples of a few highly specialized cycles which will rule the terrain they set their wheels upon. While cycling is the easier part, maintaining them is important as well. It is convenient to take our cycles to the mechanic, but there is also an option to bond with our cycles and repair them at home. Here we have a few tips as well as easy cycle repair options which can be attempted at home; let's go through them:

1. The chain isn't shifting smoothly or correctly, and reattaching a chain that's slipped: Often the chain on our bikes doesn't move smoothly, this is mainly due to the dirt and grime which has built on top of it. Fixing this problem is easy; all we need is a dishwasher and a microfiber towel. With soapy water, we can gently clean up the chain and wipe off any dirt, grease, or grime built on it. After doing this, we must lubricate our chains as a well-lubricated chain will help in making our rides smoother. Sometimes our chains often slip off, and this can be quite an irritating experience. As a part of the bicycle repair at the home tip, reattaching a chain is pretty simple. All we need to do is place the chain in the bottom part or groove of the rear cogset. After we have done this, we can please the chain in the front part of the crank. Slowly turn your pedal forward, and you will find that the chain has reattached itself to the cogset. This may take you a few times if you are a complete beginner, but once you get the hang of it will be quite an easy task.
2. Ensuring the right air pressure in tires: Every cycle should have the right amount of air pressure in it to ensure a smooth ride. Low pressure can give us quite an uncomfortable experience as we will have to expend more energy while riding. Excessive air pressure, too, comes with its own set of problems. Get yourself an air pump and find the adequate PSI range off the tire; inflate the tube to the lower number, but if you are heavier in weight, you can take up the PSI to the higher range acceptable for the tire. While inflating the tire, you must also ensure that it is free of any sharp object like a piece of glass or gravel; failure to do so can lead to a flat.

3. Cleaning the cycle: Cleaning our cycles is the easiest way to take care of them. Regular cleaning will ensure that we have full knowledge about the condition of our cycle, as the process of cleaning allows us to look at every nook and cranny. Cleaning your cycle requires a few clean sponges, a microfiber towel, dishwasher soap or a mild detergent, degreaser, lubricant, bucket, and a source of clean water. Ideally, you must clean your cycle at least once a month, but this depends upon your usage. If you are cycling in the rain or snow, chances are that you might have a lot of grime stuck to the cycle, and this requires a good washing regularly. However, if you don't ride regularly, you can probably go for up to a month.
4. Have a cycle repair kit: A bicycle repair kit is a must-have; you will find it useful in your journeys when perhaps you are down with a flat tire. A bicycle repair kit also ensures that you learn how to fix some simple repairs. Markets are full of bicycle repair kits, but here we have a list of cycle repair tools that need to be a part of it. Every cycling should have spare tubes, a travel-friendly air pump, a wrench set, multitool, screwdrivers, pedal wrench, chain lubricants and grease, rubber gloves, and some wipes to clean up. This cycling repair kit is quite basic, and one can add more tools to it depending upon their requirements and knowledge of repairing.

5. Basic cycle adjustments: There are certain basic cycle adjustments that everyone should know; this includes adjusting your saddle or the handlebar of the cycle. Sometimes all we need is to adjust the height of the cycle for the perfect posture. Most saddle seats come with adjustable clips, which can simply be unclasped to adjust the height. We must also be aware of the different nuts and bolts that exist on our cycle and tighten them whenever they become loose. This is why we have wrenches and screwdrivers in our repair kits.
We hope that the tips above will help you repair your cycle. While learning to repair requires a bit of elbow grease, we must not be lazy about acquainting ourselves with our beloved bikes.
Guide
cycles
Shadowfax 27.5T
Add Review & Comment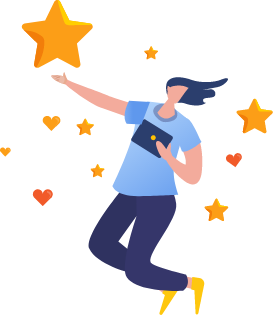 Thank you for Review