Bicycle Know-Hows
Buying a Cycle Is The Best Investment You'll Make, We Promise
Are you satisfied?

98
Already Liked

The pandemic and strict lockdowns if nothing, definitely helped many understand how to implement self-love and self-care. While we were all sequestering from the fear of the unruly COVID-19 virus, we were also so bored sitting at home that we not only began trying fun cooking trends (read: Dalgona coffee and Banana bread) but also started realizing the value of a healthy body and immune system. Whether it was the boredom, the urge to roam freely, or the absence of gyms, buses, and metros, India saw one of the craziest booms in the cycling industry. The demand spiked and stores quickly ran out of stock. Shelves were left empty. Since then cycling as an outdoor activity in the country has seen a surge that is nowhere close to dying anytime soon.

As fellow cycling enthusiasts, we aren't complaining about any of this but what would make us happier is to spread this delirium by highlighting what makes a bike more than a commuting tool, and cycling more than a sport. So, if you are considering buying a cycle and are still wondering if you should take the leap or not, we share five reasons why you must:
Be yourself & be free:
Cycling offers you a sense of freedom that you will get addicted to. The time you spend on your bicycle is all yours. No one but you has the liberty to claim your time when you are riding. The sense of freedom and adventure when you get on your bicycle and begin a full day of cycling is like no other feeling - the ability to start, stop and go wherever you like, without the constraint of a schedule or flight times.
Cycling gives you the liberty to discover a town or city like no other transportation would. The new routes expose the culture of the city and take you to corners of a city that give you a feeling that no one else but you know these parts of the city.
Cha..Ching:
If freedom wasn't enough, biking is also a sound investment in financial terms. Buying a cycle obviously costs and there is maintenance involved but in comparison to other forms of transportation, these costs are minuscule. With fuel prices on an all-time rise, cycling will help you save money.
If you add up everything you spend on train fares, transit tickets, or fuel, we bet, buying a good cycle is cheaper.

Mental impetus like no other:
Our current lifestyle requires us to have our personal ways of releasing stress. Cycling is a great release. The activity has helped many deals with gries and studies increasingly suggest that cycling can be helpful for people struggling with depression.
Mental health is not just a personal issue. Not taking it seriously is damaging for the economy as a whole. A World Health Organization Reports suggested that the global economy loses out a trillion dollars a year because of depression and anxiety, mostly because people feel unfit to work.
With erratic work hours, our body and mind need a break, and what better than a ride around the city or at a park?
Ties communities together:
While there are many cycling groups and cycling clubs that you can join, many charitable organizations also work on providing marginalized people with a sense of purpose and engagement through cycling. Many cycling races bring together cycling enthusiasts and the proceeds of the same help those in need.
Not only does cycling help tackle the problem of carbon emission but also helps bring together communities for a better tomorrow.

The greenway:
Cycling has a carbon footprint of about 21 grams of CO2 per kilometer. That's less than walking or getting the bus and less than a tenth the emissions of driving. Electric bikes have an even lower carbon footprint than conventional bikes because fewer calories are burned per kilometer, despite the emissions from battery manufacturing and electricity use. There cant be a better way of being sustainable. Unlike cars that mostly have to take roads, cycles can be driven anywhere, on-road and off-road. If you usually come across a park on your commute, you can simply ride your bicycle through the car without any hindrance. This will make your commute fresher and make your disposition joyous. Even if you are using public transport like metros, local trains, or buses, they also contribute to a higher emission rate in the air. With an e-bike, there is no such thing. Not only are you riding towards a fresher and greener future, but there is also freedom of movement.
It is a great time to get back to riding. Cycling is the perfect recreational activity that not only refreshes you but also enables you to get work done. Whether it's running your daily errands or commuting to work, all you have to do is switch your mindset. Whether you are new to cycling or just getting back to the saddle, this is the right time to hit the pedal and get exploring. No matter what your age is or what your gender is, cycling has multiple benefits and offers you the best form of release. With Google Maps now having an option of cycling, you can literally just pick your cycle, route your way and explore your city in a way that you have never done before.
cycling
buying cycle
bicycle
Add Review & Comment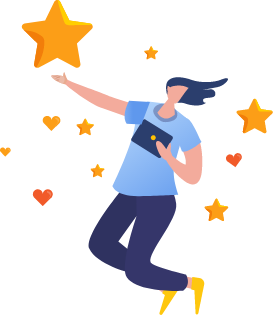 Thank you for Review