Cycling Adventures
The Iconic And Best Cycling Route In Maharashtra
Are you satisfied?

84
Already Liked

Maharashtra boasts a 720 km coastline with beautiful sandy beaches dotting the expanse and the Arabian sea rolling along its west. The Sahyadri range that cuts across the length of this state demarcates the Deccan plateau to its east and the narrow strip of the Konkan coast. Cliffs, mountains, inland plateaus, and multiple short and fast-flowing rivers form deep estuaries, making the Konkan coast a visual delight. The rugged terrain can be both a cyclist's paradise and a formidable challenge.
This 560-kilometer coastal route from Mumbai to Goa is iconic and features on many cyclists' bucket lists. This trip which will test your mental and physical endurance is recommended for experienced and hardy riders. Most cyclists pedal for 7 to 9 hours each day, covering an average of 80 to 100 Kilometres to complete the journey in 6 to 8 days. If you can cover between 40 to 50 Kilometres in 4 hours, you're all set to conquer the Konkan coast from Mumbai to Goa.

This cycling route will take you through one single region - The Konkan, 2 States, mostly Maharashtra, and a bit of Goa, where your journey winds up. You will ride across five districts, cross over a few rivers and estuaries by ferry and expect loads of uphill and downhill riding. Since your route hugs the coast, expect to pass by multiple pristinely clean and untouched sandy shorelines. Indeed, your cycling expedition will include a beach-hopping exploration.
Besides beaches, this trip will take you through small rural towns and coastal trails connected by the sea and mountains. Look out for the fishing villages easily spotted with their large drying nets and their brightly colored boats. Your eyes will get a visual feast with the majestic sea views, the ever-changing skylines, the breathtaking sunrises, and picture-perfect sunsets.
Riding from plateau to plateau, you will catch sight of picturesque valleys with their slopes dotted with lush rice fields and plantations of mango, jackfruit, cashew, and supari, making them therapeutic views. Visit the multitude of shoreside temples and numerous forts that you will find aplenty on this route. Take time, especially to explore the island forts and learn about their intriguing history.
Feast your taste buds on the local Konkani cuisine, favoring seafood and coconut to take you on an adventure, the gastronomic kind. The warmth and hospitality of the local people are endearing and will add to the mosaic of your journey. One of the nicest parts of the trip was to get away from the incessant honking of vehicular traffic. It will be surprisingly pleasant to hear birds and other rural sounds. The rolling terrain will lead you to many ups and downs, punctuated by numerous ferry crossings, giving you a fair share of challenges, enjoyment, relief, and relaxation.

Since this route moves through remote locations, you may not have access to advanced professional medical help. Ensure that you are fit before you travel, and make sure to pack any medical supplies you may need. And for the same remote location reasons, carry a puncture kit including a spare tube, a small hand pump, lights & tool kit for the cycle, along with a first aid kit, electrolyte & trail mix, or dried fruits and nuts to keep you satiated when hunger strikes.
On a caution note - plot your journey ahead. You may not have your GPS or even phone signals in some areas of this route. And avoid riding in the night as you will find most roads deserted, with no one around to ask for directions or assistance. Additionally, streets and roads may not be well lit or may altogether have no lighting.
This route is best traveled during the winter months, especially December to February. We have three different route suggestions, each of varying lengths. You can use them to tailor your route.
While the first option is for six days, it would mean that you would be riding on an average of 90 km. Increasing your trip by a day would involve riding about 80 km each day on average. Our favorite is the third option where you spend eight days riding for about 70 km each day. This option will allow you to visit forts, beaches, and other places that pique your interest en route. And there'll be many of those on this route. We have culminated all the options at Baga Beach, one of the most famous tourist destinations located in the north of Goa, just 30 Kilometres from the state border with Maharashtra. Most of the overnight locations will have small hotels and homestays that you should book in advance.
Now for the three itineraries that could guide you when planning your trip.
Option 1 - 6 days/ 5 nights

Day 1 - Mumbai - Murud (65 km)
Day 2 - Murud - Harnai Beach (110 km)
Day 3 - Harnai to Malgund (100 kms)
Day 4 - Malgund to Ambolgad (85 kms)
Day 5 - Ambolgad to Malvan (100 km)
Day 6 - Malvan to Baga Beach, Goa (100 km)
Option 2 - 7 Days/ 6 nights

Day 1 Mumbai to Kashid (55 km)
Day 2 Kashid to Kelshi (96 km)
Day 3 Kelshi to Guhagar (78 km)
Day 4 Guhagar to Kalbadevi (70 km)
Day 5 Kalbadevi to Devgad (94 km)
Day 6 Devgad to Kudal (90 km)
Day 7 Kudal to Baga Beach, Goa (70 km)
Option 3 - 7 nights/ 8 days

Day 1 Mumbai to Diveagar (93 km)
Day 2 Diveagar to Karde (86 km)
Day 3 Karde to Velneshwar (67 km)
Day 4 Velneshwar to Ganeshgule (84 km)
Day 5 Gangeshgule to Vijaydurg (54 km)
Day 6 Vijaydurg to Tarkarli (88 km)
Day 7 Tarkali to Vengurla (42 km)
Day 8 Vengurla to Baga Beach, Goa (50 km)
So How is Riding on this Route Like?
Expect some part of the road to be just gravel and non -paved. You will also find erstwhile tarred surfaces ruined by large potholes and craters. You can blame them on the heavy and torrential rainfall that the Konkan witnesses during its monsoon months from June to September. Of course, you will have lots of amazingly well-paved and freshly coated tarred surfaces which are firm yet soft and cushioned to give you a smooth ride. Some road sections are concretized and therefore hardy and do not suffer much damage but offer no cushioning, especially to a rider on a bicycle saddle. Choose a more padded saddle and a comfortable upright sitting position. A hybrid cycle perfectly complements this route with its wider tires that are more durable and well-suited for the different terrains you will encounter.
Find the perfect Hybrid bicycle at Ninety One bikes. Check out the world-class All Aluminum Trooper 700C with 21 hi-speed gears and comfortable lock-in and lock-out suspensions making it your ideal ride on this cycling route. You can connect with our 850+ dealers spread across the country or choose to make your purchase online.
Now all that's required is to gather up your posse, plan, and pedal on this legendary cycling trip.
We wish you an incredible journey ahead!
Cycling Routes
Explore India
Solo Travel
Adventures
Related Blogs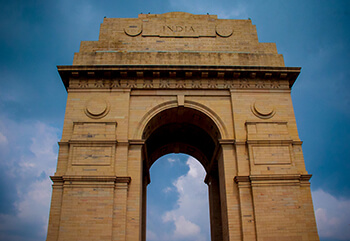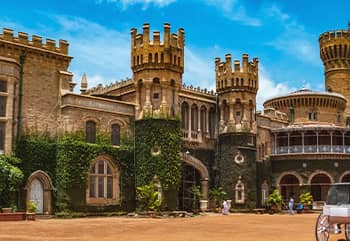 Cycling Adventures
The Must-Do Cycling Trip in Gujarat
Explore Kutch – the Unexplored Route of Beauty, History and Mesmerising Nature through an unforgettable cycle expedition
Add Review & Comment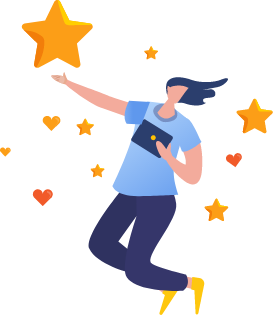 Thank you for Review