Cycling Adventures
Explore India Through 6 Incredible Cycling Routes
Are you satisfied?

90
Already Liked

It is tough to identify which cycling route in India can be bestowed the title of being the best. It's a difficult choice as each one is amazing, unique, and incredible. We present a mix of the more popular cycling routes and multi-difficulty levels, from leisure cycling to a challenging one meant for hardcore cyclists. Each cycling route takes you to a different part of India, showcasing its unique landscape. Let's explore starting with an easy and fun ride originating and ending in India's busiest cities!
Mumbai to Alibaug and back

Kilometers: ~ 40, or all depends on how much you want to explore
Level: Leisure
Route: Small villages and beaches
Best Time to Ride this Route: Year-Round. You can use the Ro-Ro or roll-on/roll-off option, which also ferries your bicycle during monsoon to cross over to Alibaug
Recommended Travel Time: A day's trip
To any Mumbaikar, taking off from the busy, crowded, hectic city gives a sense of joy. No wonder these single one-day getaways are popular. Along the Konkan coast of India and south of the metropolitan Mumbai lies Alibaug. This small town is everything Mumbai is not. Pristine beaches, empty roads, small hamlets, and swaying palm trees. This bicycle trip is popular amongst cyclist groups and even solo riders. You start with a ferry ride on the Arabian sea, which even ferries your bicycle. Your cycling journey initiates when you deboard the ferry at a jetty at Alibaug. Your cycle ride will take you through meandering roads, along beaches, fields, nature trails, hills, mangroves, and even a fort. While your ferry ride to and fro can be from 3 to 4 hours, your cycling depends on your adventurous spirit and how much you choose to explore.
India's coastline is over 7500 Kilometres. It's only fair we explore a part of it in the cycling route next on our list.
Chennai to Puducherry, Tamil Nadu

Kilometers: ~ 160
Level: Easy
Route: Flat and paved highway roads along the east coast
Best Time to Ride this Route: Winter - November to mid-March
Recommended Travel Time: A Weekend/ 2 days
This route is popular being easy and because you can make this cycling trip over a weekend. It is popular with Chennai metropolitan cyclists looking for a weekend bicycling adventure and even cyclists from nearby cities. The great thing about this route is that you will be using the East Coast Road, popularly called ECR is State Highway 49. Traveling along this route, you're assured of scenic visuals of the sea with the multiple avenues that lead to the shoreline. With this 2-day trip, you can include various and exciting pit stops along the way like beaches, temples, museums, and a reptile zoo visit. You can also enjoy water sports or visit a UNESCO World Heritage site, Mamallapuram.
A cautionary note - Pay attention when traversing the multiple narrow bridges tricky to ride along with other vehicular traffic.
From the Time of the British-Raj in India, hill stations or towns in high altitudes have been popular, especially during Indian summers. They offer respite from heat and humidity. Let's look at a cycling route that connects two of these hill stations in the south of India
Coorg to Munnar

Kilometers: ~ 460
Level: Easy to Moderate
Route: Mountain and Forest Roads
Best time to ride this Route: Winter, October to March and Summer, April to June
Recommended Travel Time: A week
You already love cycling, and if you enjoy and love nature, this is the best route for you. The picturesque landscape filled with fresh meadows and rejuvenating locales is a sight to behold. It's mesmerizing in a way that would make you believe that you are no longer on earth. Tea and spice gardens, coffee plantations, cascading hills are not just visual stunners but a treat for your nasal senses as well. Your ride will take you through twisting and turning serpentine forest routes. And your end destination, whether you ride from Coorg to Munnar or vice-versa, will truly be delightful.
Another route whose sights and hospitality are tourist magnets is Rajasthan - a state in the north of India with a rich culture.
Udaipur to Jodhpur

Kilometers: ~ 352
Level: Moderate
Route: Udaipur-Kumbhalgarh-Ranakpur-Jojawar-Dhakri-Jodhpur
Best time to ride this Route: Winters / October to mid- April
Recommended Travel Time: Week +/ 8 -10 days
A popular route with cyclists is starting at Udaipur, the city of lakes. Then on to Kumbhalgarh, famous for a magnificent and enigmatic fort of the same name. At Ranakpur, your next stop is where you must pay a visit to see India's biggest Jain temple complex. En route to Jodhpur, which is the gateway to the Thar desert, you will experience rural desert life through the tiny villages of Jojawar and Dhakri. You will encounter amazing natural landscapes of desert dunes, hill and mountain ranges, and lakes interspersed with man-made opulent structures of monuments, majestic forts, and beautiful temples on this cycling trip. Indeed, a beautiful mosaic of natural and human creations.
The far-east of India still holds its mysteries. Let's uncover one - a silk route cycling trail that would blow your mind.
Gangtok to Nathu-La, Sikkim

Kilometers: ~ 160
Level: Hard
Route: High altitude, partly uphill, snowbound, and maybe an occasional hailstones shower.
Best time to ride this Route: Summer months - May to October
Recommended Travel Time: 5 - 6 days
The Silk Route started in the second century B.C., aptly named due to China's initial trading of silk. Its use extended to the fourteenth century A.D. and included more regions, from Asia to the Mediterranean and more than just silk trading. It can be considered one of the most beautiful trails in India. Your cycling journey starts from Aritar before reaching Padamchen. You then cycle to Gnathang via breathtaking Zuluk Loops, the famous mountain route with 32-hairpin bends. From then to Nathu-la located at around an altitude of 14,000 ft. Nathu La houses an army settlement and gives you a view of the border gate between India and China. From Aritar to Nathu La expect more uphill terrain. From Nathui-La to Gangtok it would mostly be downhill riding.
You will ride in unforgiving weather conditions of extreme cold, sometimes snow, and the occasional hailstone showers. But all will be forgotten and feel worth it with unforgettable and unimaginable views that will leave you spellbound. Delays can be possible due to roadblocks caused by landslides. Don't forget to capture the beautiful sights, including Tsango and Hangu lakes and Biba Harbhajan Mandir near Nathu-La pass.
Note: You would need to procure a permit to visit Nathu-La that only can be extended to Indian Nationals
We couldn't have missed the most legendary cycling route that is on every pro-cyclist bucket list. A once in a lifetime trip is a life-changing experience.
Manali to Leh

Kilometers: ~ 480
Level: Challenging
Route: Highway on high-altitude mountain passes
Best Time to Ride this Route: Late-May to Mid-September
Recommended Travel Time: ~ 2 weeks
The route from Manali to Leh would be like riding through a visual wonderworld of mesmerizing views of snow-capped mountains, glistening lakes, clear blue skies. You will pass through the famous Rohtang pass, which is at the height of 3978 m. You have to plan for this cycle trip that you have to plan well. Practice with regular rides under challenging terrains in the months leading to your riding expedition. Learn to troubleshoot any bicycle issues you may encounter and understand about high altitude sickness so you can take precautions or care for yourself. This expedition will test your endurance skills and push you to limits you didn't know you possessed. The landscape is of ethereal beauty, and if using your mobile phone to capture its picture-perfect postcard shots, you would have it camera-ready all along.
Caution: Be ready for weather changes and hence delays because nature can be unpredictable.
Choose your route according to your level of fitness and experience. When traveling around, remember the trip is not only about cycling but also exploring. Take the time to visit the sights, sample the regional food and interact with the local people.
Are you tempted to start exploring India? Start with choosing your bicycle from our range of world-class MTBs, All-terrain bikes, Road Bikes, and more from one of our many 850+ stores across India and from our online cycle store.
Wishing you incredible cycling adventures and a lifetime of memories!
Cycling Routes
Explore India
Solo Travel
Adventures
Related Blogs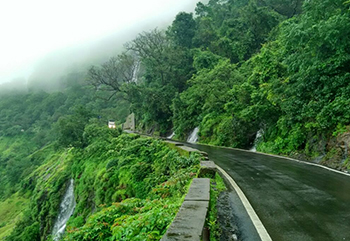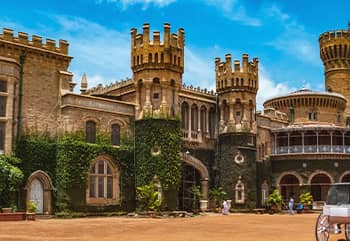 Cycling Adventures
The Must-Do Cycling Trip in Gujarat
Explore Kutch – the Unexplored Route of Beauty, History and Mesmerising Nature through an unforgettable cycle expedition
Add Review & Comment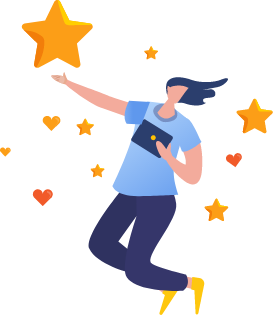 Thank you for Review