Cycling Adventures
The Best Mountain Biking Trails In India
Are you satisfied?

84
Already Liked

Mountain biking is the perfect adventure sport to dive into; the thrill of riding across different terrains and pushing your limits both physically and mentally is enticing. India as a subcontinent is diverse with its varying terrain. There are snowy mountains, plains, plateaus, valleys, and many more. From The Himalayas to the lush tea plantations of Munnar, India has it all, and cycling through these terrains is a beautiful affair. With diversity in topography comes variety in our country's different mountain trails; let us explore a few of these trails.
Leh & Ladakh
The Leh Zanskar mountain biking trail is one of the most thrilling adventures in the entire country. The rugged terrain and the dry and cold climate coupled with the high altitude make it a treat for anyone seeking adventure. This biking trail can take anywhere between seven to ten days, depending on the places you'd like to explore. This rugged terrain is steeped in the culture, which all the bikers will well experience. Set at an elevation of 12,000 ft, the Ladakh valley is nestled between the Zanskar and Karakoram ranges. You'll come across monasteries and various twists and turns on your ride, but it'll all be worth the wear. The Basgo Monastery, Alchi Monastery, Gurudwara Pathar Sahib, Stok Palace, and Magnetic Hill are only a few attractions you'll see on your MTB cycle. Driving through the Khardung La Pass will be a fantastic achievement if you're really up to it.
The ideal time to take your MTB bike tour is from June to September. Ninety One Cycles have a range of perfect mountain bikes in India. The Samurai 26T is ideal for your off-road adventures, especially the challenging and thrilling Leh trail.

Uttarakhand
The Kumaon culture is rich, and biking through the dominating Kumaon range is on every cyclist's bucket list. With the lush fauna and flora fleeting past you as you bike through the trails and the tributaries of various rivers flowing by, cycling through the most beautiful part of Uttarakhand will leave you serene and calm. You'll also come across multiple rustic villages that tell you stories of a time gone by and a view of the enthralling snowcapped mountains. With oak and deodar trees covering you, you shall experience various little towns and hamlets from Almora, Bageshwar, Ranikhet, Bajinatha, etc. This region is also famous for its ancient temples of Shiva and Shakti.
The ideal time to take your mountain bike to the Kumaon region of Uttarakhand is April through September. With the weather pleasant, the biking experience becomes even more beautiful. The Manchester 27.5T is the perfect option for your tour through the low-lying Himalayan ranges of Kumaon.

West Bengal
While Uttarakhand and Ladakh offer a much-rugged terrain, Siliguri to Darjeeling is a lush terrain. Surrounded by tea plantations and rich flora and fauna, the ride begins on relative flatlands. The landscape is beautiful but changes into the low lying yet daunting East Himalayan ranges. Darjeeling is lush with greenery, yet the ride is full of steep bends. Numerous tour groups organize well-planned biking tours with an itinerary ranging from 6 to 8 days to 10 to 15 days. This fantastic tour may also cover popular destinations such as Loleygaon, Lava, and Kalimpong. Be sure to pack your gear carefully and suitable to the weather conditions.
The ideal time to take your mountain bike to this biking trail in West Bengal is April to November. The Snow Leopard 26T is the perfect option for your tour across the lush green state.

Kerala
This coastal state is replete with lush fields, tree plantations, gentle hills and slopes, and endless trails to bike on; Kerala is the perfect place to go for a bike ride. Getting down at the airport in Cochin, you can take the beautiful biking trail to Munnar, coming across various villages and towns, such as Kuttikanam, Vandiperiyar, and many more. You can also take a ride from Allepey to Cochin, and while you're in Cochin, feel free to explore Fort Cochin.
The ideal time to take your mountain bike to this biking trail is September to May. The Krypton 27.5T is perfect for your rides through God's own country. The lush backwaters, tall coconut trees, and gentle hill beckon!

Karnataka
The Konkan region is often the best to bicycle through; with beautiful heritage sites, lush greenery, and Western Ghats' influence, this state offers a lot in terms of cycling. One of the most popular rides is Coorg in Karnataka to Ooty in Tamil Nady. This is the perfect stretch of the most scenic ride across the country, and it is hilly; there is a slight chill that feels pleasant against your skin and just absolutely fresh. The Nilgiris are a sight to behold, and so are the coffee plantations. This route is picturesque in every sense of the word and comes close to over 230 Km.
The ideal time to take your mountain bike to this trail is September to April. The weather is beautiful, and it is an excellent time of the year during those months. From Krypton 27.5T to the Snow Leopard 26T, Ninety One Bikes possesses an envious collection of robust mountain bikes that can be taken along this trail.

These were some of the mountain biking trails in the country, but these aren't the only ones; from Shillong to Cherrapunji, the Kangra Valley in Himachal Pradesh, the Manali and Leh trail, so many more are some of the most outstanding courses in the country. Even Jaipur to Udaipur is an excellent trail on your bike. Mountain biking as a sport may be rigorous, challenging, and dangerous, but it is freeing and fulfilling as well. There are so many bicycles at Ninety One bikes to fulfill your specific need; whether it is an MTB or an ATB, it can also be a road bike! Whatever it is, Ninety One Cycles has you covered.
Add Review & Comment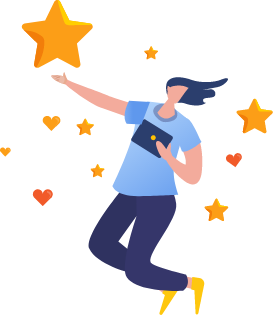 Thank you for Review