Cycling Adventures
Up and Close with Indian MTB Champion Shiven Aerohawk
Are you satisfied?

54
Already Liked

Cycling is an exhilarating endeavour, whether we are riding through the flat plains or testing the Deccan Plateau, but it is the mountain trails where Shiven Aerohawk finds a home for himself. An engineer by education and an MTB racer by profession, this youngster is on a mission to outdo himself with every race. He's won the MTB Shimla three times in a row [student's category], MTB Nationals in 2015 [Junior's category], and second place at cross country cycling events at the Bangalore Mountain Festival. Given his age, these are only a few accolades in a list that only seems to be growing.
We got a chance to interview the youngster as he unveils his journey as a young child who wasn't much into cycling to becoming one of the best MTB champions in the country. Shiven's interest in cycling began at a very young age, and his obsession with mountains is an ode to his roots. Hailing from Lahaul in Himachal Pradesh, Shiven was inspired by the cyclists flexing their skills on the steep curves and turns on the hills.

But how does cycling extend beyond an adventure sport or exercise? "It means a sense of freedom. It means that I have to explore the unexplored and see the world with a different perspective," Shiven says, and it is indeed true. A mountainous trail brings something new every time you ride it, whether it is an obstacle or the weather conditions. The simple action of happening upon a challenge and tackling it deepens our own sense of self. Shiven is, after all, a cyclist with a strong sense of self-awareness, and it was reflected in his words, "I just try to focus on the course and being present in the moment."
However, cycling is often a strenuous sport, more so mountain biking. Although an adventure sport perpetuates an individual's sense of tackling obstacles and inducing enthusiasm, it is also an activity that requires intense training. Recovery is essential, but how does Shiven recover from a gruelling race or a cycling trip? "Foam rolling and stretching help recover faster, but nothing beats a good sleep." Foam rolling is a great tool to ease muscle soreness and reduce inflammation. Foam rolling can also help increase your range of motion by introducing increased flexibility in your performance. A good night's sleep is essential as well as it helps in the repairing of our body and muscle recovery. The pituitary gland produces vital hormones that assist in building tissue. Good sleep also increases an athlete's performance. With Shiven's accolades and focused approach, it is evident that a good night's sleep and cool down routine are working its magic.
As an MTB racer, there are various goals and ambitions that Shiven possesses. As someone who's had first-hand experience, it is obvious to have experienced challenges "Being a Mountain Bike racer in India meant that there was no one to look up to. Hitting darts in the dark, figuring out ways to be better without much infrastructure for the sport is challenging," Shiven said. It is frustrating to realize no encouragement from organizations in this sector, but there is a solution like anything else. We asked Shiven what can be done to make India a destination for cycling? "The potential is huge, but the sport needs to be popular among the masses. I believe broadcasting specific races might be one solution," Shiven replied. It's an innovative solution; with cricket booming after the introduction of IPL and broadcasting channels fighting for its rights, there is indeed a lot of potential in Shiven's answer. After all, didn't Kabaddi boom in the subcontinent after its telecast on the television?

But there are happy moments too, after all, isn't that the purpose of cycling? The sheer exhilaration of flowing against the wind. Cycling is always about creating memories. For Shiven, the journey started with going to the market or tuition and falling but getting back up. We asked Shiven about a cycling tournament incident that is etched in his heart forever. "Racing MTB Kerala 2019 and getting India's first UCI podium after many sleepless nights due to cancelled flights, etc., and reaching the venue only a couple of hours before the race," Shiven replied fondly.
However, in the end, cycling is an endeavour that requires consistency and persistence at every dip and turns. Like other professions, one faces many mountains and valleys in this profession, especially when the awareness is so low. While Shiven considers winning the Olympics as a dream, there is also a message we wanted him to convey to the parents of children interested in pursuing cycling, "It's a wonderful sport; they will learn a lot about life and grow, but also in the present scenario of India, if you aren't at the top, it's difficult to sustain, so make sure to have backup plans," Shiven stated. It is essential to understand the lack of a professional sporting environment in the country; as Shiven said, however, what lacks the most is the awareness of the sport. "I think people need to feel more connected to bicycles. Hence the sport needs to be more popularised and reach more masses. Once people see it as more than a means of commuting and see what the humble bicycle can achieve, I'm sure it'll be popular," said the ever-optimistic athlete.

Finally, we asked Shiven about Wynd. Wynd is India's top, a free social fitness app that records fitness activities whilst measuring speed, distance, and calories giving the user an option to share the information amongst friends. Why must a rider use Wynd? "It was great to work in developing an app and see the growth over the time. Many features were added, and the outlook of the app changed. It's interesting to see the workout details and keeps you motivated during the ride. Data collection can be used to grow as a cyclist and improve performance. Also, it gives one bragging rights about a new feat they achieved."
Now, onto a quick rapid-fire with Shiven Aerohawk.
Your favourite mountain trail: Kanyal Trail, Manali.
Your favourite athlete: Nino Schurter
A quote/advice that you live by: dream big, and keep working towards it
A bike trail that every person on earth must try at least once in their life: G-Spot trail, South Africa
It is heart-warming to see a young man scaling heights and increasing his potential. Shiven Aerohawk is an inspiration to novice cyclists and anyone who chooses to chase an unconventional path. He understands that a path may not be smooth, he expects the obstacles and the precarious nature of a trail but takes it up as a challenge, as a way to upskill, and this is an attitude we must apply to all areas of our lives.
Add Review & Comment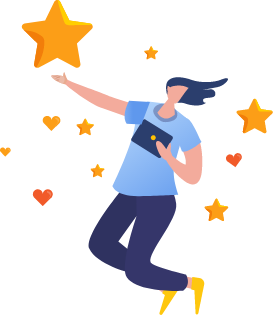 Thank you for Review