Hybrid Bikes
Can You Ride A Hybrid Bicycle Everyday?
Are you satisfied?

65
Already Liked

Hybrid bikes combine the features of the road, mountain, and touring bikes. They are the perfect buy for those who are looking at comfort and versatility. They combine the strength of both, mountain and touring bikes and merge this with the sleek, aero nature of a road bike. This is why buying hybrid bikes in India is a great choice as it allows you to ride on various terrains. When it comes to picking the best hybrid bicycle there are various aspects that one must look into which we will cover here. As we divulge details about picking the right hybrid bike, we will also talk about whether you can ride a hybrid bicycle everyday. So, let's start understanding more about this category of bicycles:
How to pick the right hybrid bicycle?
There are several features of hybrid bikes that are different in every model which distinguishes each model from one another. Some are specifically made for the city roads while there are others that are designed for dirt paths and trails. To help you in this journey of picking the perfect ride, we suggest you consider two things:
How do you want to ride?
Where do you want to ride?

For fitness: If you are looking at picking a bicycle for fitness purposes then a hybrid cycle with a rigid fork and thin tyres is a great choice. It gives you a quicker and lighter ride on paved, city roads.
For commute: If you are someone who wants to indulge in light off-roading on the weekends and daily commutes to the office, pick a hybrid cycle with a suspension fork as it will absorb bumps on the off roads.
For comfort: If you are someone who likes to go on leisure rides, then an upright geometry is perfect for you. This is great for recreational purposes as these bicycles have wider tyres for extra comfort, and some of them even boast luxurious features like a suspension seat post and extra-cushioned saddles.
Ninety One Cycles has a range of comfortable hybrid bicycles that tick all the boxes and will ensure you enjoy your riding experience every time you hit the pedal. Below are a few of our bestselling hybrid bicycles and some of the best hybrid bicycles in India:
Endurance 700C:

As the name suggests, Endurance 700C ensures a long, lasting ride that can withstand difficult situations. Some of its noteworthy features include:
19 carbon hi-tensile steel frame
21 hi-speed L-TW00 Gears
Fast & dynamic disc brakes
Sturdy & light rigid steel fork
Trooper 700C:

The straight handlebar and upright seating posture of an MTB blend with the thinner and speedier wheels of a road bike in the Trooper. The exceptional hybrid bicycle is built for you to ride to the office, run errands or even go on long rides over the weekend. Features that will blow your mind:
Light & sturdy aluminum frame
Lock in - lock out suspension
Fast & dynamic disc brakes
21 hi-speed Shimano gears
Expedition 700C:

True to its name, the Expedition is perfect for all your explorations and adventures. Its superior machine is perfect for weekend off-roading rides as well as for commutes to the neighbourhood. The perfect hybrid of your dreams! Here are a few specs that you will love:
Lightweight & durable alloy 6061 frame
Fast reacting dynamic disc brakes
21 hi-speed Shimano brakes
High-traction 700C Nylon tyres
Wanderer 700C:

Blending the best of MTB and road bike specs, the Wanderer with its straight handlebar and upright seating posture with thin tyres, is a great ride for anyone looking for a comfortable hybrid bicycle. Features that you will love:
Hi-tensile carbon steel frame
Fast & dynamic disc brakes
700C x 35C hi-traction tyres
2x wide, rust-free alloy rims
If you have already made up your mind about which hybrid bike deserves a spot in your garage, then we help you cement this decision further by sharing a few reasons why riding a hybrid bicycle everyday is great:
Hybrid bicycles have become more popular over time and are easy to maneuver.
Old, young, male, female, explorer or city slicker, student or professional, the hybrid bicycle is perfect for all. It is literally the Swiss army knife of bicycles.
A hybrid cycle can easily be maneuvered in traffic owing to the multiple gears that allow you to ride it on twists, turns, and dodge traffic.
Riding your hybrid bike can improve your physical as well as mental health. Be it for a leisure riding experience on the road or adventure trail in the mountains, you will love riding your hybrid bike no matter what the terrain looks likes.
Most hybrid cycles have a cargo rack that allows you to carry your books/laptop or other belongings without causing any imbalance.

All in all, a hybrid bike is a great form of investment for those who aren't sure about its usage. Whether you love going on rides with friends over the weekend or want to use a bicycle for your daily commute, the hybrid bicycle will serve your purpose. Moreover, you will also get in your daily count of burning calories and it will save you from the frustration of being stuck in traffic.
Hybrid bicycles can be modified to be made into touring bikes after learning about your preferred bike frame weight, geometry, saddles, gears, and frame material. Most hybrid models are pretty versatile and can easily be upgraded with thicker or thinner tyres, and accessories that can make them more street-friendly.
Related Blogs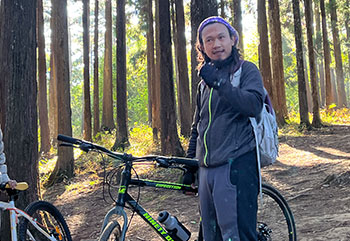 Bicycle Know-Hows
History of cycling in India
Whether it is a social symbol or a means to commute, or a tool for your adventures, we must dig deep into the cycling history in India.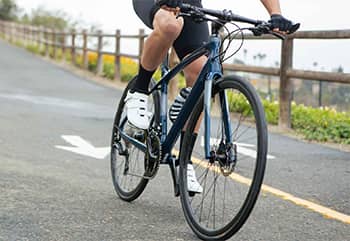 Add Review & Comment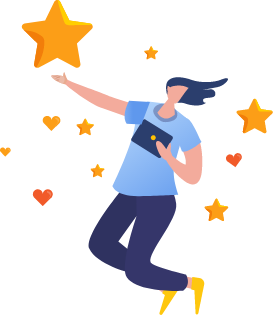 Thank you for Review