Hybrid Bikes
Determining your Perfect Fit Hybrid Bicycle
Are you satisfied?

83
Already Liked

Picking the perfect bicycle for oneself is never an easy task, especially when you are spoiled with choices with a myriad of bicycle options boasting ample captivating features you can't wait to try. From varied bicycle options like mountain bikes, all-terrain bikes, road bikes, e-bikes, and fat-tyre bikes to their specific features varying in terms of materials, size, gears, tyre size, colours, handle type, etc., the choices are abundant. Selecting the right one for you becomes even more confusing and burdensome when you haven't yet discovered your riding style.
Hybrid Bicycle: One Bike, Different Terrains!
There are bikes available in the market that serve specific needs. For example, a mountain bike can offer you a smooth adventure in the mountains, chasing dreamy sunsets, while a road bike will give you a smooth ride to the grocery store a few kilometres away from your home. Some individuals like to take their bikes for adventure weekends, while others like off-roading and using their bikes to wander around the city exploring new spots. This is when a hybrid bicycle becomes your ideal pick, as it effortlessly fills this gap.
A hybrid cycle is an incredible variation of a bike that is meticulously designed with elements of both mountain bikes and road bikes. This means you can now experience the thrill of "one bike, different terrains" with your hybrid cycle. This do-it-all bike comes with impressive features like 700C wheels, a sturdy and durable frame, multiple gears, a rigid suspension fork, and so much more. Hybrid bikes are often also referred to as cross bikes, trekking bikes, commuter bikes, and city bikes. While everything about a hybrid bicycle makes you want to bring one home now, it is important to pick your perfect-fit hybrid bicycle.

Misfit Hybrids
Just like your clothes and shoes, bicycles come in a variety of sizes designed particularly to fit a certain group of people. Wearing an ill-fitting shirt makes you feel underconfident and significantly uncomfortable. Similarly, even riding a misfit bicycle can cause you discomfort. You may not notice any aches or soreness in the beginning, but as time passes, you may begin to experience such problems.
If you already own a hybrid, you must understand that even though it is normal to experience pain, soreness, and aches after an arduous cycling session, if you experience these things after a short-term leisure ride around the neighbourhood, your bicycle surely is a misfit investment. This article further explains how to determine your perfect-fit hybrid bicycle. Read further to find out.
Measurement Factors
In most cases, you will be able to figure out the right size by knowing the size of the components of the hybrid. For example, you might have noticed that most bicycles use the same wheel size, similar to that of the drop-handlebar road bikes, referred to as 700C. This designation comes from the French wheel sizing system, where 700 is the diameter of the tyre in millimetres and C is the width code defined by A being the narrowest and D being the widest. Almost all hybrid bikes come with the exact same size of tyres.

Sizes Available
Just like most bicycles, hybrid cycles are measured by their frame size, which refers to the distance (in inches) from the centre of the front chainring to the top of the frame at the seat tube. You can find frame sizes in XS (extra small), S (small), M (medium), L (large), and XL (extra-large). These can also be defined in inches, ranging between 14 and 18.
Methods To Determine Your Perfect Bicycle Size
Your height and inseam (the inside of your leg) are the two key measurements required to properly select the correct bicycle size. To measure your height:
Take off your shoes and stand straight against a plain wall.
Use a pencil to mark the top of your head on the wall.
Measure the height of the mark from the ground using a measuring tape.
To measure your inseam:
Stand barefoot against the wall and place a book between your legs with your back straight.
Ask someone to measure the top of the book from ground level. This is your inseam length.
Once done, refer to the following hybrid bicycle size chart to determine your perfect fit:

Another method to determine your best fit is by measuring your inseam length in centimetres and multiplying it by 0.685. This will help you determine the hybrid cycle frame size in centimetres. Let's say your inseam length is 70cm. Then 70 * 0.685 = 47cm. When converted to inches, you will identify the frame size as being 18.
Hybrid bikes in India
The emergence of hybrid bikes in India has created a rage among enthusiastic riders and adventure seekers. If you are looking for the best hybrid cycles under 20-25K, you must check out our Expedition 700C and Wayfarer 700C.
We hope this article helped you select your perfect-fit hybrid bicycle. Stay tuned to experience smooth rides with innovative bikes and enter the world of adventure like never before! Drop in your thrilling experiences with Ninety One hybrid bicycles in the comment section below. We would love to hear your stories.
hybrid
perfect fit
bicycle
Related Blogs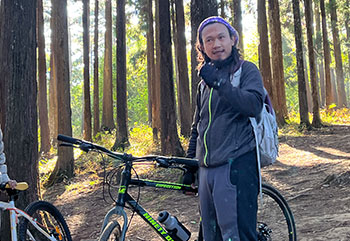 Bicycle Know-Hows
History of cycling in India
Whether it is a social symbol or a means to commute, or a tool for your adventures, we must dig deep into the cycling history in India.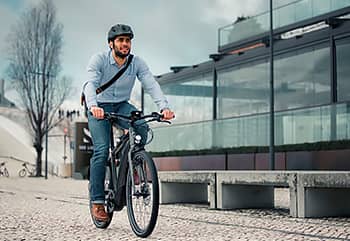 Add Review & Comment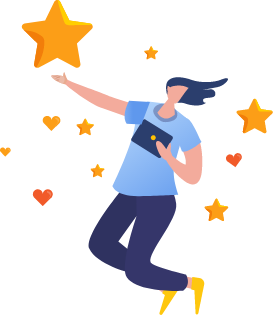 Thank you for Review