Hybrid Bikes
Everything You Must Know About A Hybrid Cycle
Are you satisfied?

65
Already Liked

What is a Hybrid Bicycle?
We are often inundated with so many choices when it comes to a bicycle. There are road bikes, all-terrain bikes, mountain bikes, fat-tire bikes, etc. Certain bicycles do well during off-road adventuring and explorations, while some bikes perform well on roads. However, for most riders, there is a vast space open for a type of bike that is suitable for off-roading and city roads. This space is gracefully claimed by a hybrid cycle. Hybrid bikes are also referred to as commuter bikes, city bikes, comfort bikes, and even trekking bikes. A hybrid cycle is perfect for those riders who are still figuring out a riding style for themselves, and it gives them the freedom to test out different terrains.
In the simplest terms, a hybrid bike borrows the elements of both mountain bikes and city roads. It usually has knobby tires, suspension, and disc brakes, as well as the aerodynamics of a road bike. A hybrid bike usually possesses 700C wheels, a rigid suspension fork, multiple gears, a sturdy and durable frame along with flat bars and larger tires. A hybrid bike is perfect for beginners and advanced riders alike.

Types of Hybrid Cycles
Now that we've understood hybrid bicycles as a concept, let's learn about the different types of hybrid bikes. Like mountain bikes, this bike too has a few categories under it:
Trekking bikes: This bike falls solidly between a road bike and a mountain bike. This bike is sturdy and strong but it is suitable for trekking where the terrain is not too rough. One can ride this bike for long distances and tour the natures bounties. These bikes also come with lights and mudguards to make them suitable for rough terrains.
Commuter bikes: Designed for daily commutes, this bike is perfect to be ridden on roads and paved surfaces. One can chart long and small distances with this bike. The commuter bike comes with gears and 700C bikes that are thin and lightweight. While their build might be dainty and slim, they are highly durable.
Cross bikes: This bike leans towards road biking styles and comes with a flat handlebar, this allows the biker to be steady and upright while being comfortable. This bike, despite its body, can tread through the gravel and shallow mud. This makes it perfect for light-off-roading.
Comfort bikes: As the name suggests, this bike is the epitome of a comfort ride. This bike is suitable for both long and short rides and frame differs slightly from mountain bike. However, comfort is the main motto of this bike and is perfect for paved surfaces.

Hybrid bikes as compared to other bikes
There are a variety of bikes available in the market these days and each are suited to different purposes. There are certain bikes that are made for off-roading while a certain ride on the road better. Before making the decision to purchase a bicycle, its important to understand the differences with its competitors:
Hybrid Bike Vs. Road Bikes: These two bikes are quite similar to one another, however, they are also quite different from one another. A hybrid bike built is relaxed while a road bike tends to be aggressive. Hybrid bikes are also smaller in build. Hybrid bikes are also less speedy than road bikes. Road bikes are built for competition and therefore very performance oriented. A hybrid bike will always be more comfortable than a road bike.
Hybrid Bike Vs. Mountain Bike: The difference between a hybrid bike and a mountain bike couldn't be more obvious. While the frame of a hybrid bike is similar to that of a mountain bike, however, it is only capable of light off-roading and road biking. A mountain bike on the other hand is capable enough to handle steep inclines and declines, it can manage sheer drop-offs and various other technical terrains.
Hybrid Bike Vs. Fat Tire Bike: A fat tire bike and the hybrid bike couldn't be more different. First of all, the thickness of an FTB is much higher than a hybrid bike. Secondly, FTBs are made for riding on rugged and gravelly terrains like sand and snow. Most hybrid bikes can at most do light off-roading, while most FTBs are not built for paved surfaces.

Hybrid Bicycle: Deconstructed
Let's take a look at some of the essential components of a hybrid bicycle:
Frame: The frame of a hybrid bicycle can be of two types. It can either be a steel frame or an alloy frame. An alloy frame is generally lighter in weight, however, both frames are sturdy and durable for long rides. The Endurance 700C comes with a carbon hi-tensile steel frame. Most hybrid bike frames come at around 19 frames.
Wheels: The wheels of a hybrid bicycle are thin and lithe, however, the most common sizing is 700C. The rims of a lot of hybrid bikes these days are lighter and stronger as well.
Gears: The hybrid bike either comes with a single speed or with 21 hi-speed Shimano gears. The Bloodwing 700C by Ninety One Cycles comes with 21 hi-speed Shimano Gears.
Brakes: There are two types of brakes V brakes and Mechanical Disc Brakes. Mechanical brakes are powerful. A hybrid bike comes with fast and dynamic disk brakes.
Suspension: There are two main types of suspensions, the first is a standard suspension and the other is lock-in and lock-out suspension. Front suspension is enough for singletrack trails. However, many Hybrid bikes come with full lock-in and lock-out suspension.

Difference between Mens and Womens hybrid
The features of a mens hybrid bike and womens bike are quite similar. The only difference is that a womens hybrid bike is slimmer and smaller than a mens hybrid bike.
Buyers Guide
Let's go over some tips on buying a hybrid bike. These tips will help you make an informed decision:
Do your research, it is essential to educate yourself about the various hybrid bikes available in the market. Familiarise yourself with the jargon and the different components of a bicycle.
Go for a trial run, it is important to familiarise yourself with the bike. You must have a connection with your bike, it should feel comfortable and fulfill the purpose of your buying a bike.
Understand your requirements, why do you need a bike? What will be your purpose and why are you purchasing one? Can this bike be ridden to the locations you desire?
The hybrid bicycle is an excellent choice for anyone just starting out with biking. The customer care services at Ninety One Cycles offer the answers to all your questions as well, this bike is easy to maintain as well. Make sure that it goes through regular servicing, it is cleaned regularly with mild soap and water and the chain remains greased. The hybrid bike is easy to maintain and suits a variety of terrains and riders. While this bike is suited to mostly urban riders, however, it can be challenged to a little bit of off-roading adventures as well.
Hybrid
Everything
Must Know
Related Blogs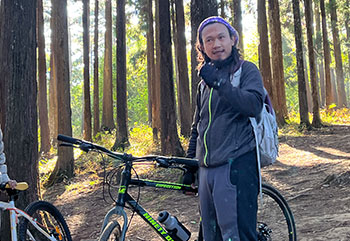 Bicycle Know-Hows
History of cycling in India
Whether it is a social symbol or a means to commute, or a tool for your adventures, we must dig deep into the cycling history in India.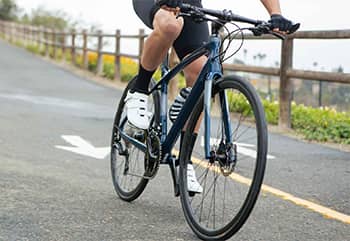 Add Review & Comment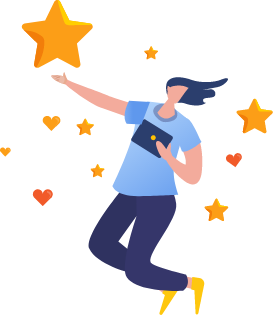 Thank you for Review