Cycling & Health
Gym Vs. Cycling: Which One Is Better?

A pertinent question that often comes to your mind when we discuss about fitness is whether you should stick to your new year resolution of hitting the gym every single day or embrace the outdoors more often by hopping on a cycle. While there are plenty who strongly believe in the former, there are also many who have observed a drastic change in their life by spending more time outdoors. We are here to give you an unbiased comparison of the two fitness routines, summarize the health benefits of both and put an end to all questions related to Cycling Vs The Gym.
Which one really helps get fit?
Cycling:
We believe that a balance of both, cycling and weight lifting/strength training at the gym, helps you achieve the best outcome. Cycling will help you burn a significant amount of calories in a short amount of time. This works well when you are cycling consistently at a brisk pace. If your goal is weight loss then one of the biggest benefits of cycling is just that. But remember to make your ride challenging and fast-paced.
Gym:
Hitting the gym every now and then is great too. Weight lifting and bodyweight exercises can help you build muscle and burn fat.
However, cycling benefits in making you forget all about time. When you are cycling outdoors, a 30-minute ride does not feel that long but 30-minutes of working out in the gym can drain you. Researchers have concluded that there is a difference in the way you perceive effort depending on whether you are working out indoors or outdoors.

Gym v/s cycling which one is heavier on the pocket?
Of course, here we will have to average it out. A gym membership for a month is an average of Rs.8000 a month. A good fitness-oriented bicycle can cost you anywhere between Rs.20,000 Rs.35,000. So, when calculated as a lumpsum, obviously a cycle will turn out to be costlier. But a year of gym membership would be almost Rs.96,000 which is fine if you utilize your membership. Often we get excited in January and pay the gym membership only to hit the gym for the first three months.
Moreover, a cycle is always with you so you can go for a ride when and where you like. A cycle is a much simpler investment.
Ninety One Cycles has a range of high-performing cycles under Rs.20,000 and you shouldn't miss checking them out.
1.Spartanx 24T
2.VantageX 27.5T
3.RegionX 26T
All of these cycles are Fat Tire Bikes (FTB) which are off-road bicycles with oversized tires for low-ground pressure to allow riding on soft, unstable terrain such as sand, mud, and snow. Their eye-grabbing colours, comfort in riding, and exceptional mechanics will make you a fan of these creations. You now buy a bicycle online without any hassle and get it delivered to your doorstep.

Factor in the time
With our fast-paced lifestyle, we are constantly pressed on time. Most of the people who want to go to the gym are unable to do so because they can't seem to find time to fit it in around work, home, and having a social life.
The best part about cycling is that you can take it to places without having to find time in between your hectic day. Take it to work or to your coffee spot and you are burning calories while at it. This means you are using the time you would otherwise spend sitting in a bus, a rickshaw, or a car. Even if you manage to fit in 3-4 daily rides in a week, it is a far more achievable goal than for people to find time in their busy life for a single gym session.
The monsoon season, however, is a great time for those to hit the gym who aren't very fond of cycling in the rains.

Kill the monotony
Exercise requires motivation and you will only be motivated to burn the calories if you don't get bogged down by the monotony. Gyms offer a lot of variety when it comes to the different exercises from free weights to Zumba to yoga classes. They are ideal for those who like to get a mix of everything. But there is still an element of monotony as you are going to the same place and seeing the same faces every day.
Cycling, on the other hand, can be quite a refresher. You can opt for long, steady kilometers on your road bike which is a great fat burner and a brilliant cardiovascular exercise. Moreover, every ride is different. You pick the route and you get to see a different scene every time you step out. Several studies have also shown that exercising outdoors helps lower stress and tension compared to exercising indoors and it can have a positive effect on mental and physical health.
To wrap up the comparison, we would obviously suggest doing what works best for you or mixing the two up for the most ideal fitness routine. Stepping out and exercising while breathing the fresh air gives you a different adrenaline rush that is unmatched. In fact, a lot of cyclists find that incorporating a yoga session or a spin class along with their riding makes up for the most perfect exercise. So, it's best to understand what works best for you and get in the work you need.
Add Review & Comment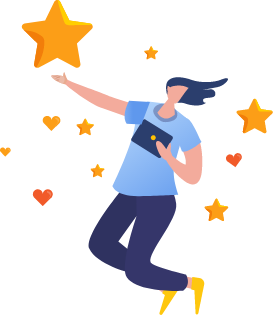 Thank you for Review