Hybrid Bikes
Here's What Differentiates a MTB From a Hybrid Cycle
Are you satisfied?

47
Already Liked

We live in a beautiful world where were spoilt with different choices. Cycling is one of the best activities, and one of the reasons happens to be its versatility. Cycling is an effective tool for exercise; cycling is also great for just unwinding or even for exploring a new town. Like most things in the 21st century, even cycling has evolved. We have so many cycles and so many different options. Road cycles are perfect for paved roads, mtb or mountain bikes are great for off-roading, all-terrain cycles are perfect for every terrain out there, and electric cycles are battery-run and make the cycling industry futuristic. Lastly, we have the hybrid cycle, which falls right between an mtb cycle and a road bike. Most cyclists looking for their new bikes often get confused between a mountain cycle and a hybrid bicycle. However, this guide here will lay out the differences clearly and will help you make an informed decision. Let's go!

Mountain Bicycles
Mountain bicycles are essentially built for the rugged terrain, and everything about them screams tough, sturdy, and rough. Each of the features of this cycle is built for the wear and tear the mountains provide. The cycle will not function well on paved roads.
Mountain bicycles often come with disc brakes. These can be mechanical or hydraulic disc brakes. Disc brakes are powerful, sturdy, and efficient. They are built for wear and tear, and good brakes are required, especially during tricky descends from the mountains.
Mountain bicycles also possess suspension forks. Suspension is important in the case of mtb because it provides a stable, jerk, and shock-free ride and also makes sure that the bicycle is routed on the trail floor. Depending upon your choice, a mountain bicycle can be hardtail or front suspension. Front suspension is where the suspension is on the front wheel. A full suspension is when the suspension is on both the front and rear wheels. Very few mtb have no suspension.
Mountain cycles are often multispeed. However, you will single speed as well. With multispeed, we can expect various gears in the cycle, which can be adjusted according to the varying terrain of a mountainous region. You may need different gears for ascends and descends. Ninety One Cycles have a vast variety of cycles. If you desire multispeed, we have the Drago Multispeed in different sizes from 24T to 29T. Single-speed cycles also exist; these don't have gears. Drago also has a single-speed variant, to the delight of the riders.
There are various types of mountain cycles for different types of riders. We have trail bikes that are created specifically for the diverse mountain trails. We also have cross-country bikes or XC bikes, which are built for competitions.

Hybrid Bicycles
Hybrid bicycles are perfect for versatile riders. If you're someone who enjoys basic off-roading as well as riding on paved roads, then hybrid cycles are for you. Hybrid cycles are also great for the amateur rider who is still figuring out their personal riding style and aims to go serious in the near future. Hybrid cycles and mountain bikes have significant differences from each other.
Hybrid cycles have thinner tires, whereas mountain bikes have tires that are knobby and made for gripping on rugged terrains. Most tires on hybrid cycles are created after the tires of a road bicycle.
Most hybrid cycles don't have as many gears as a mountain cycle, but if you're looking for more variety, then you should definitely go for a hybrid cycle with multiple gears. There are many hybrid cycles that are single-speed, but the choice between a cycle with gears and one without gears is dependent on the rider alone.
Hybrid cycles can have both rim brakes and disc brakes. Rim brakes are more prone to wear and tear and require regular maintenance. If you don't ride too often, then you can choose rim brakes. Disc brakes, on the other hand, are powerful and efficient, and if you ride regularly, then you should go for mechanical brakes.
Hybrid cycles can be rigid or with suspension. Rigid refers to a cycle with no suspension whatsoever; if you ride on a smooth trail with fewer obstacles, then you can go for hybrid cycles with a rigid fork. However, if you're someone who does take on lighter trails or amateur off-roading, you must go for a cycle with front suspension. Bloodwing 700C is an excellent cycle with a 60mm travel. Black Arrow 700C by Ninety One Cycles has a sturdy and light rigid steel fork. The choice is truly that of the riders.
There are various other differences between a hybrid and a mountain bicycle. However, we must go for a cycle that suits our personal riding requirements. A hybrid cycle is perfect for someone who has no idea how to move forward in their cycling journey, but a mountain bicycle is someone who is assured of their riding style.

The guide above is exhaustive, and we've come across such amazing features that will help us make the perfect decision for the next bike. We've also suggested some of the best hybrid cycles and mtb for your kindest perusal. Trust us, your next adventure with Ninety One Cycles will be beautiful, if not perfect. Whether it's the Himalayas or the countryside, the bikes above will be the perfect pick. Who knows, after gaining amazing insights, you might just organize amazing biking trips.
MTB
Hybrid
Differentiates
Add Review & Comment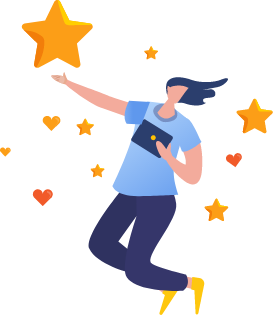 Thank you for Review